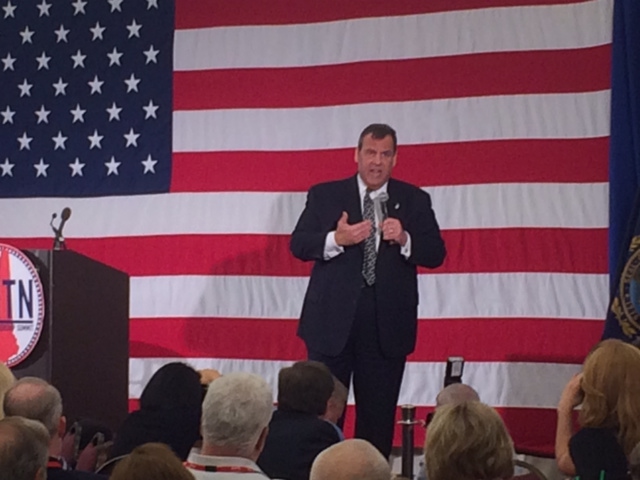 New Jersey Citizen Action (NJCA) today filed an amicus curiae legal brief in support of public worker unions suing Governor Chris Christie for breaking the law and refusing to fully fund the pension system. NJCA is also introducing into evidence a video proving that – when he signed his 2011 pension and benefits reform bill – Christie understood full-well he was making a binding contractual commitment to pay down the unfunded liability of the pension system.
"It isn't only a moral imperative for Governor Christie to make the pension payments, it is also a legal one," said Phyllis Salowe-Kaye, executive director of New Jersey Citizen Action. "Christie should know better.  Chapter 78 included clear, strong language guaranteeing payments be made to the pension plan, phased-in in 1/7th increments. Christie needs to obey his own law and fully fund the pension."
On June 22nd, 2011, at a town hall in Fair Lawn, Christie himself said his pension law is a "contractual right." This transpired one day after the legislation passed the State Senate, one day before it passed the State Assembly, and six days before Christie signed it into law. "That schedule is codified into the legislation we have right now and makes it a contractual right of the folks in the pension system to have those payments made. We're further locking ourselves in to making those payments along those schedule agreeing in this legislation to making that a contractual right of the people who are depending upon that pension," the governor said. "So I think I'm acting in a responsible way."
On May 6th the New Jersey Supreme Court will consider the legal fight between the Christie administration and public employee unions over slashed pension payments. This follows a scathing ruling on February 22nd, 2015, Superior Court Judge Mary Jacobson ruled that Christie broke his own "pension reform" law and violated the contractual rights of public employee unions in the process.