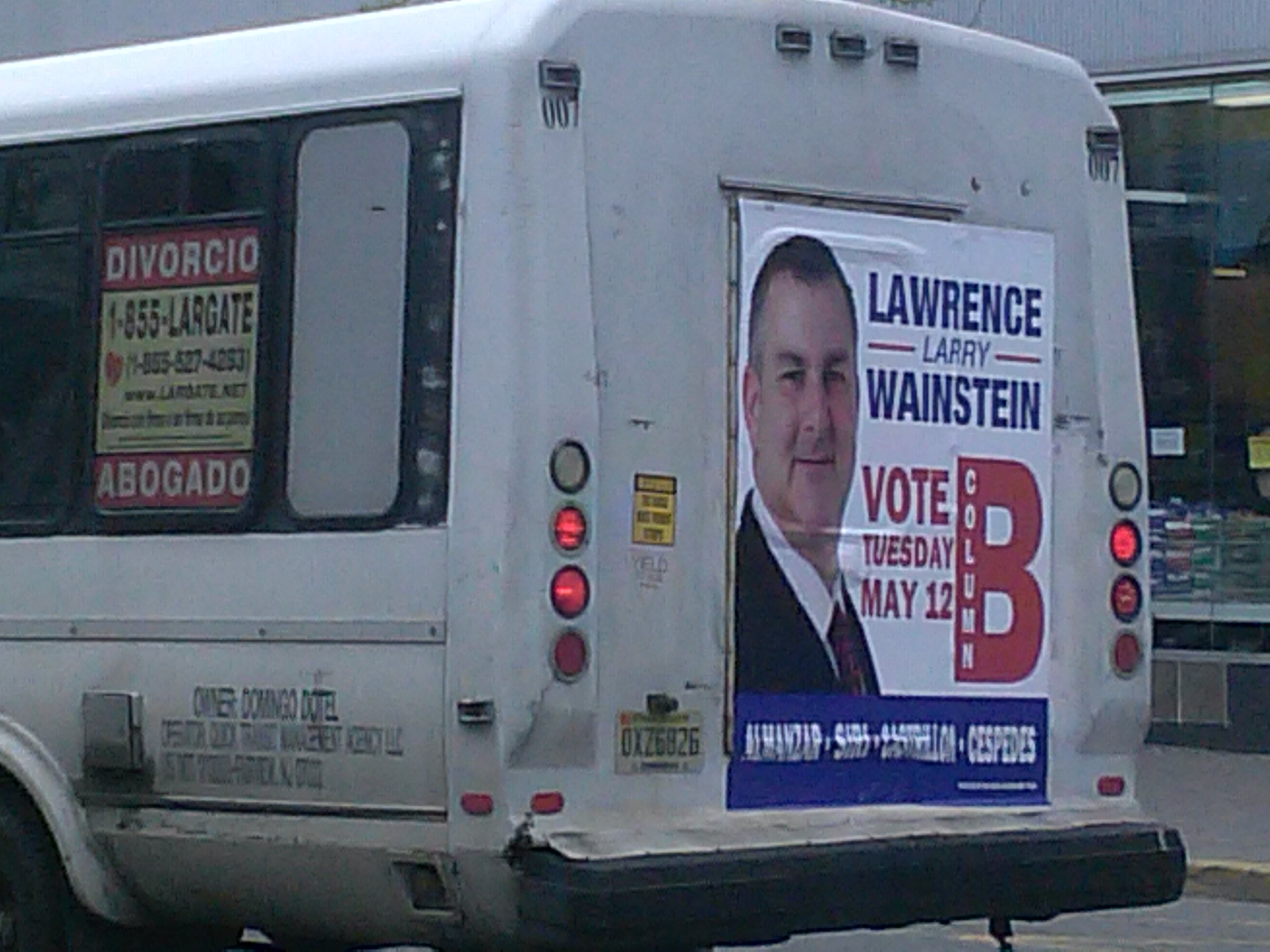 NORTH BERGEN – In the wake of the state Attorney General's Office filing criminal charges against two employees of the North Bergen Department of Parks and Recreation, North Bergen mayoral candidate Larry Wainstein called on longtime incumbent North Bergen Mayor and state Senator Nick Sacco (D-32) to resign.
"Today, two of Sacco's employees were charged with holding no-show jobs. I am calling on Nick Sacco to resign as Mayor of North Bergen," said Wainstein in a written statement on Tuesday. "Today's findings clearly demonstrate what I have been saying for a long time – Sacco and his administration are corrupt and continue to steal tax payer dollars to line their pockets. We need to put an end to this corruption by getting rid of Sacco. The residents of North Bergen deserve better. They deserve a leader they can trust."
Abraham Garcia, 56, of North Bergen, and Walter Somick, 46, of Wayne, have been accused of third-degree theft by deception and third-degree tampering with public records or information, for allegedly submitting false timesheets to collect numerous hours of pay for times when they were not working for the department, Acting Attorney General John J. Hoffman announced this morning.
The state Attorney General's Office charged the two men on Monday night. Each was served with a summons; they were not arrested. The charges carry a sentence of three to five years in state prison, including a mandatory period of parole ineligibility of two years on the charge of tampering with public records or information. The two men were charged as the result of an investigation by the Division of Criminal Justice Corruption Bureau.
"Corruption has been plaguing North Bergen throughout Sacco's 30 year dictatorship," said Wainstein about the longtime North Bergen mayor, who has been mayor since 1991. "I commend state officials for protecting tax payers and holding Sacco's crooks accountable for stealing our money. Now it's time to get rid of the man who enables them: Mayor Sacco. By getting rid of Boss Sacco and his corruption, including ending no-show jobs, we can lower the taxes by 30%. North Bergen has the highest foreclosure rate and the highest tax rate in the state, due to the corruption in Sacco's administration. Today, I ask for your help and your support. Together we can get rid of the criminals and corruption in our town's government. Together we can make a difference for our children."
"With these allegations coming so close to Election Day, the people of North Bergen are the ones who should decide who their Mayor should be, not Larry Wainstein," countered Sacco campaign spokesman Phil Swibinski. "We're confident they will make the right choice once again on May 12."