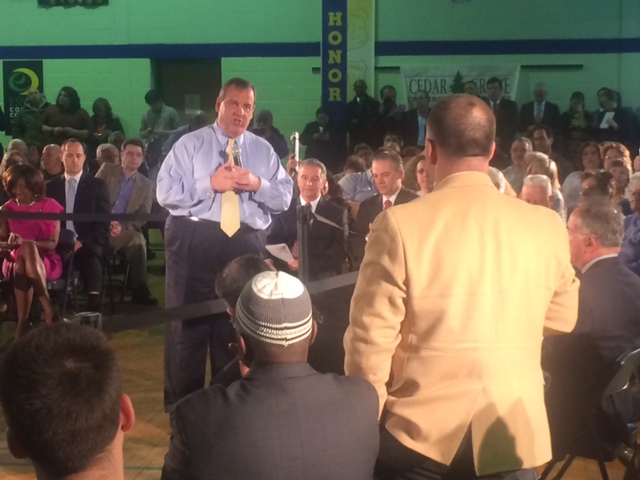 CEDAR GROVE – On a chilly spring Thursday in the Essex County township of Cedar Grove, a searing blast of Hudson County political conflict hit the town hall meeting being held by New Jersey Governor Chris Christie. The focus: North Bergen Mayor and state Senator Nick Sacco (D-32).
"We have an issue in North Bergen with our mayor. He's also a state Senator and the director of primary and secondary education [in the North Bergen school district]. He has three jobs currently and makes about $339,000. I think he makes a whole lot more than you," said Howard McPherson, of North Bergen, a businessman who brought up Sacco, who is up for reelection as mayor in May, to make a point about what he saw as an abuse of the state pension and benefit system.
"Yeah, double," answered Christie as the audience of about 200 people laughed, noting that he had proposed employment benefit reforms in 2010 that would include having just one public job. "That bill that we proposed in the Legislature never got through. There is nothing that I can do from the executive action perspective to change that. There are things that frustrate people when I talk about these big government issues that are fundamental issues of fairness. My answer to you is that we can change it if we want to by passing a law that says no more than one paycheck. Is this legislature going to pass a bill to restrict people to one public job? I have my doubts."
McPherson then took his complaints against Sacco to another level.
"I have contacted the state Attorney General's office with regards to [Tuesday's North Bergen school board] elections. I sent down about 35 photographs of three and four sets of legs inside the polling booths," McPherson said. "[The office] hasn't gotten back to me."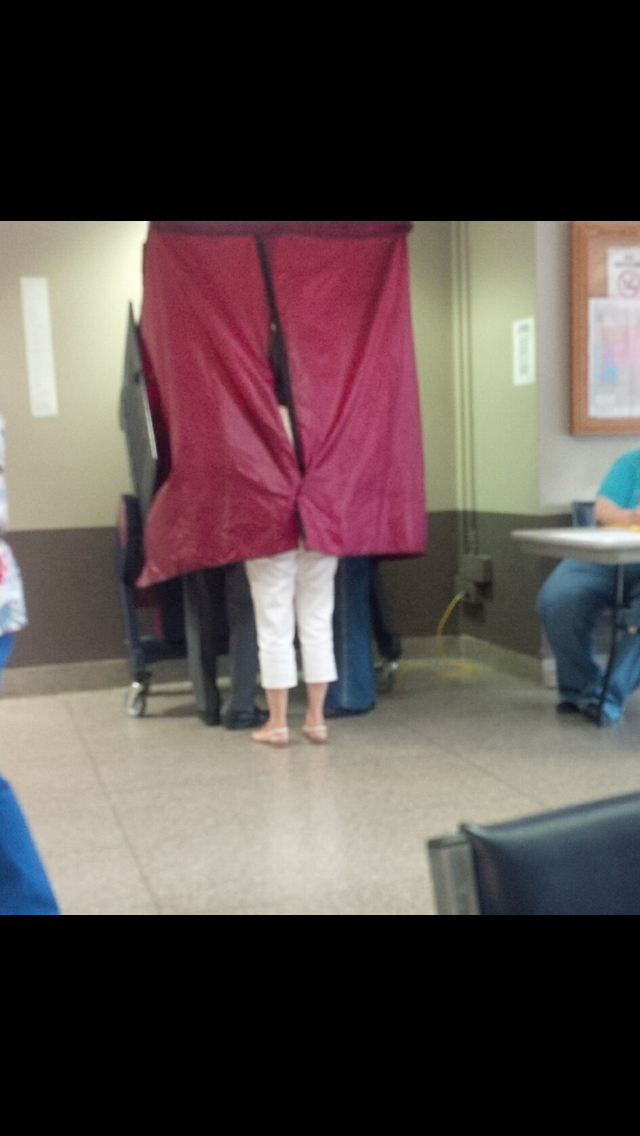 "I don't get involved with what the state Attorney General does or doesn't do in an area that, as you're suggesting, would be a criminal violation," Christie replied. "I don't think it's appropriate for me to comment as governor.
"I'll just give you some good advice. Some things take a long time to do," Christie added. "But it is a rare instance when something gets sent to a prosecutor's office and it is not looked at at all."
The Attorney General's office did not respond to a phone call seeking comment.
The Sacco campaign, in response, sent PolitickerNJ several documents they claim detail McPherson's alleged past criminal activities, as well as his connection to Larry Wainstein, Sacco's opposition in the North Bergen mayoral contest.
"Howie McPherson is a convicted criminal with a record," said Phil Swibinski, a Sacco campaign spokesman. "He is one of many convicted criminals supporting Larry Wainstein's desperate campaign of outright lies and sleazy personal attacks against Mayor Sacco, and this is just another example. No one should believe anything this low-life has to say.
"Even if McPherson has the photographs he claims to have taken, they prove absolutely nothing because there is nothing wrong with multiple people being in a voting booth and there are many different situations where this would be perfectly acceptable," Swibinski added. "On the other hand, we believe that taking photographs in a polling place as McPherson says he did could be illegal because it can be interpreted as voter intimidation or suppression."