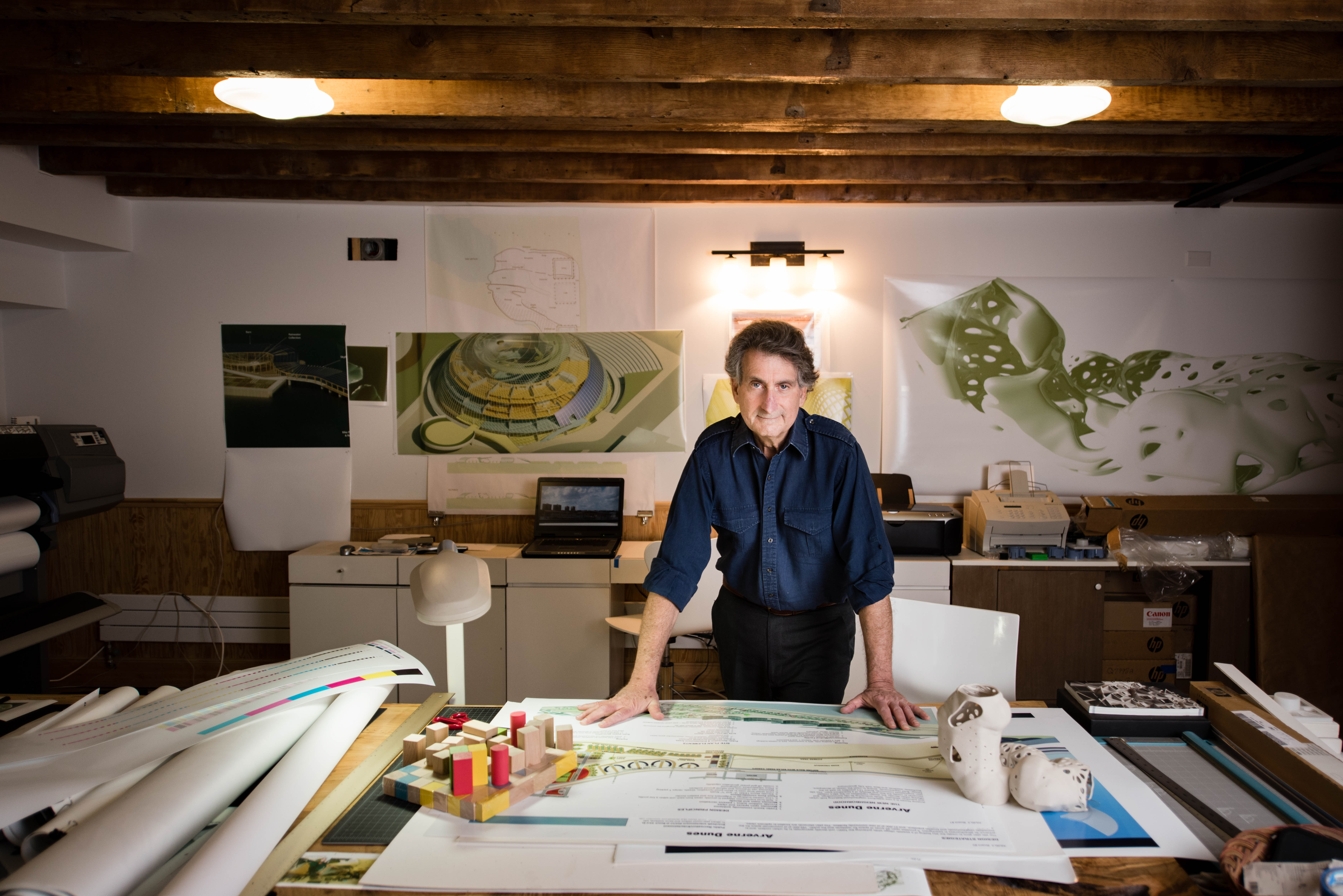 Sure, your friends might think you've lost your mind, but nobody said you couldn't go back to grad school to start a new career—even if you are in your 40s, 50s or 60s. And by "start a new career," we're not talking investment banker-turned-financial analyst; not chef-turned-restaurateur; not even pet groomer-turned-veterinarian.
No, we're talking totally unrelated career-changers, like Amy Weinstein: corporate lawyer-turned-museum curator. After 11 years as an attorney at a financial services firm, Ms. Weinstein, 57, decided to go back to grad school when she was "just shy of 40" to earn a master's degree in the history of decorative arts from Cooper-Hewitt/Parsons School of Design. Although she's now the associate director of collections and senior oral historian at the 9/11 Memorial & Museum, she wasn't sure what she'd ultimately do with a degree in decorative arts when she started, only that she'd always loved museums, and that she had a "deep-seated sense" that she "wasn't going in the right direction" with her previous career.
---

'Becoming an artist or a fashion designer was not exactly encouraged—maybe actively discouraged.'—Amy Weinstein, former lawyer.

---
"I came from a background where being practical was important," said Ms. Weinstein. "So being a poet or studying anthropology or becoming an artist or a fashion designer, all things that you think about, were sort of not exactly encouraged—maybe actively discouraged. My father was and still is a lawyer and there was a little familial pressure to go in that direction. So I did. But I can't say I did it willingly or with an open heart."
Luckily, when Ms. Weinstein applied for her master's at Parsons, she'd already taken the GREs—one of the standardized tests, like LSATs for law school, that are often required for admittance into master's programs in the arts or sciences. As it happens, Ms. Weinstein was able to roll over the GRE scores from another grad program she'd taken in library science while she worked as associate general counsel of Lehman Brothers in the early- to mid-1990s, a program she later dropped before graduating because it didn't hold her interest. But when she started grad school at Cooper-Hewitt, she says "it felt like [grad school] should be," though she was surprised at how challenging the grad program was. "I passed the bar in two states, I figured I could do anything. But it was hard!"
This is a familiar refrain from those who've gone back to grad school decades after earning an undergrad degree. It turns out grad school isn't easy, and not just because it's intellectually exacting. "It was a physically challenging two years," said Jacka Haggerty, who's 53 years old now but was 51 years old when she commuted to the city every day from Stamford, Conn., to earn her master's in real estate finance and investment from NYU's Schack Institute for Real Estate. Good thing Ms. Haggerty was a yoga instructor for five years before going to grad school (and before that a business manager of a medical practice for 11 years).
Now overseeing asset management for Odessa Realty Investments, a commercial real estate investment company, Ms. Haggerty said, "It was hard commuting to the city daily with my computer in my backpack—at home every night for dinner at 11. But I was physically ready." And while you wouldn't necessarily think being a yoga instructor is good training for a new career in real estate, Ms. Haggerty's previous career came in handy when the stress of grad school became particularly acute. "Yoga helped me. When I gave presentations I knew how to breathe through my fear," she said.
Ms. Haggerty did not have to take the GREs before entering NYU, but Bill Caplan did before applying to four graduate programs in architecture, ultimately choosing Pratt. And while he'd been an engineer and executive for approximately 30 years of a high-tech company that designed and built miniature sensors for the aerospace, defense, automotive and industrial industries, "the hardest thing was taking the GRE exams after 38 years of not taking an exam," he acknowledged.
Mr. Caplan, now 70, had just turned 62 when he began Pratt's esteemed architecture and urban design program. After years of exercising his left brain, Mr. Caplan wanted to strengthen his right. Plus, he hoped to help make a change in architecture, bothered as he was by the status quo in institutional and monumental architecture, where the buildings become sculptures more than actual places for people to interface with.
But like many mature career-changers, Mr. Caplan had to be realistic. "There are huge obstacles to licensed architecture. It takes five to eight years to accomplish and requires a very extensive internship, and in many cases multiple internships. I didn't realize the magnitude of the hurdles [before I began]." Then in his mid-60s, Mr. Caplan simply didn't have the time to pursue licensure, though time wasn't exactly his only obstacle. The other was what he termed "maturity bias or fear of, 'Will this [candidate] be willing to work at intern wages for any length of time?' "
While second career-changers are often encouraged to utilize their past skills for solid footing in their new careers, one potential employer admitted to Mr. Caplan they were afraid he'd compete with the firm as soon as he got his license. Ultimately, Mr. Caplan couldn't find an internship—but deciding to forgo licensure didn't mean giving up his end goal. He started a think tank dedicated to the unification of technology with the process of architecture design; he now gives lectures at Cornell University (his undergrad alma mater) and has written a book on human ecological design that's soon to be published.
To circumnavigate "maturity bias," it helps to choose a second career that's in demand. Gilbert "Spike" Simpkins, 60, a former banker and owner of a residential remodeling/design firm, is now a family nurse practitioner in Delhi, N.Y., thanks to earning both a bachelor's and a master's degree in science from Columbia University's School of Nursing, which he started attending when he was 55.
---

Despite student debt, Gilbert Simpkins said he has "not met anyone who has regrets" about going to school later in life. 

---
"I was concerned that my age would be a factor for many employers, because so many people my age told me, 'Spike! You're nuts! We're thinking about how to plan our retirement in a few years and now you're planning on starting a new career? You're nuts, Spike. Who's gonna hire you?' It was nerve-wracking approaching graduation with that in mind. But once I launched myself [in the job search], I quickly found what I was looking for—no age bias, not that I was aware of."
The growth of the field, which the U.S. Bureau of Labor Statistics projects will increase by almost 34 percent by 2022, could explain Mr. Simpkins' easy career transition. He also credited his experience with helping him succeed in grad school. "I was the oldest in any class I was in; it was not until I was in the [master's] program that I had a professor older than me," said Mr. Simpkins. "The younger students had an advantage in terms of energy level and durability, but not necessarily in terms of pacing themselves or in time utilization. As an older student, I wasn't so quick to wait to the last minute to study all night the way some of my classmates were."
And even though he's now proven to his friends that going back to a demanding graduate program at a prestigious university isn't so nuts after all, Mr. Simpkins admits that financially speaking, graduate school is nuts. While Ms. Weinstein, Ms. Haggerty and Mr. Caplan were all able to pay for their programs outright, Mr. Simpkins had to take out loans to pay for school. Even so, he can put an unusually positive spin on taking on student debt at a time when most people are saving for retirement. "Even though I am deep in debt in student loans that I have to work off before I retire, I was able to afford to do what I really wanted to do, and the student loan program with Columbia and the government made it possible."
Despite the debt, Mr. Simpkins said he has "not met anyone who has regrets" about going to school later in life. "I've more often come across people who'd thought about making some change but never took the step—and have voiced some regrets," he noted.
He offered some advice for people mulling a return to school. "A person needs to know why they're interested [in going to graduate school], what they hope to get out of it, and have realistic expectations. But when all of that's in place, there really isn't anything to fear about it."
Ms. Haggerty, who earned a real estate finance degree, agreed you have to be realistic, but she suggested that in order to gain the insight needed to even understand how to take that next step, a person should take one class to start. "It's amazing how you can adjust your schedule to accommodate a night class," she said. "Big changes come from small shifts."
"I'm so glad that I made a career change," added Ms. Weinstein, the historian. "It may have taken awhile to find a satisfying career, satisfying work, but I would encourage anyone not to stay stuck."
It helps, too, to not believe in retirement. "That word is a bad word," shot back Mr. Caplan when it was uttered. "I don't use the 'R' word. Do you want to sit in a hammock the rest of your life? Or go play golf? That's not what I'm about. Life is short. There's a lot of things to do, and I want to do them."