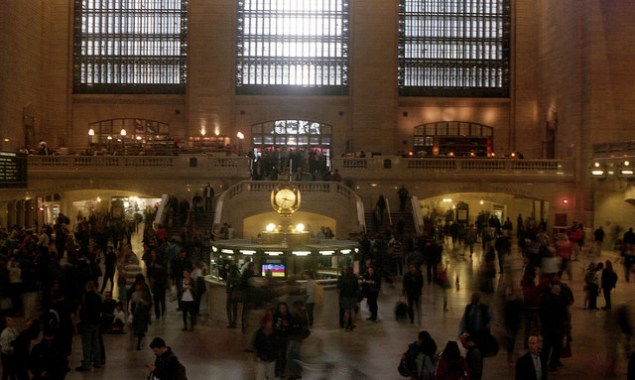 The astronomical sales in Manhattan and the rest of the market are generally thought of as two entirely separate entities, but in the New York Times, Gina Bellafonte that the former clearly influences our perception of the latter: " the markets are clearly related to the extent that the bloated, board game figures that attach to sales in Midtown, or the Upper East Side, or the West Village or TriBeCa, and that receive disproportionate attention, produce a disorienting psychosocial effect, habituating us so that it starts to seem completely reasonable, and modest really, for someone to be spending three or four or even five million dollars on a place to live. These are the budgets of quiet, hard-working people, what Russian oil barons surely spend every year on takeout."
Speaking of real estate selling for astronomical sums: Crain's reports that the Witkoff Group's bet to combine two penthouse units into one paid off: the unit just went into contract for $35 million, about 21 percent more than it would have as two separate units.
And it does really seem that we have a growing perception problem about what is "reasonable" and "modest." Perhaps that's what led the Department of Homeless Services to undertake a $600,000 revamp of its offices, which involved buying ipads, 3-D TVs and $429 chairs, according to DNAInfo?
Brokers are peeved that Streeteasy has replaced the merit-based "top agents" building feature—which selected agents based on the actual number of deals completed—with a paid, "building expert" feature which only requires them to have closed one deal there in the past 24 months and have at least one other listing in the building, according to The Real Deal. And the company's excitement for the cost-per-impression model is not exactly reassuring: StreetEasy general manager Susan Daimler "noted that it provides 'exposure and personal branding' for agents 'that simply did not exist' with the Top Agents program."
At least Yimby doesn't want anyone to be misinformed about saying yes to development in their backyard: the pro-development website reports that councilman Mark Levine has it wrong when he says that the Midtown East rezoning won't block sun in parks. In fact, "an impact study conducted by the city shows One Vanderbilt's shadows covering half of Bryant Park during certain mornings of the year." Not that shadows are a bad thing, Yimby adds.
In a similar vein, the National Trust for Historic Preservation does not want any potential buyers of a historic bungalow in Flushing to be uneducated about the onerous requirements of buying the home, which requires both an extensive renovation and permits for all repairs inside and out, according to The New York Times. The home at 33-37 163rd Street, which is typical of 1920s streetcar construction, was deed to the Trust by its owners, as part of a program in which owners worried about the preservation of their historic properties can ensure that they are protected.
The task of preserving "funky" New York stores is much more complicated, and as Crain's reports, deputy mayor Alicia Glen says she'd like to see it happen, but has stopped short of endorsing any specific protections for mom and pops—like a proposal for a year-long reprieve if landlords try to boot them.
In this week's Sunday Routine column, The Times also covers Ms. Glen, who likes to spend her Sundays doing cardio, drinking coffee, grocery shopping and cooking a big dinner for a group of family and friends.
Last of all, DNAInfo is sad because the city is suing its local Lower East Side watering hole, 169 Bar, for permitting underage drinking and now it might close.