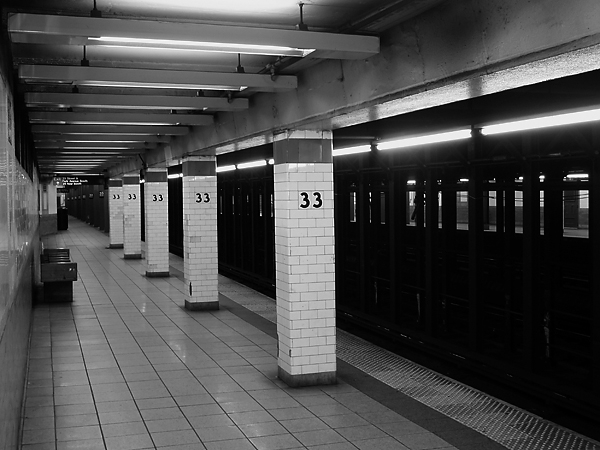 First MakerBot, now Bronx Brewery City Island Beer Corp.—the first going through a series of layoffs, the second, bankruptcy, according to Crain's. Could the maker and artisanal industries boom by overhyped? Though it might not have helped that City Island did not even brew its owner "but instead made its pale ale in Massachusetts, according to reports."
Flea markets, on the other hand: still hot. Or at least some people seem to think so—a man is opening a new one in an empty lot at the corner of Fulton and Spencer in Bed-Stuy that will be run out of three airstream trailers, according to DNAInfo.
Motivate, the company that now owns Citi Bike, is pushing back against requests for more financial information, according to Crain's. The company releases monthly reports on gross revenue, ridership and membership, but is refusing to disclose profits and deficits to the City Council. Citi Bike does not currently receive public subsidies—the company's defense in keeping its financials hush-hush—however, some politicians have considered changing that in the future, a move that is, however, difficult to endorse without knowing how profitable the program is.
Taking the express bus? Not so fast! No, really, not so fast. The Wall Street Journal reports that nearly a third of express buses missed their scheduled departure times, according to a report from the comptroller's office. And an express bus is considered on time if it departs a minute before or five minutes after its scheduled departure time.
Mayor de Blasio likes to talk about how the MTA's capital plan should be fully funded and the new subway line he'd like to see run along Brooklyn's Utica Avenue, but attempting to bring the city's average annual contribution down from $100 million to $40 million over the next few years doesn't look very good, Crain's notes. Still, the mayor claims he's not a hypocrite: "a mayoral spokeswoman downplayed the $40 million annual allocation from fiscal 2016 through 2018, instructing reporters to ignore it and wait for the mayor's May budget update—the implication being that the allocations would rise substantially. The explanation was akin to promising a dog a steak dinner while putting nothing but ketchup in his bowl."
Speaking of funding, the city's libraries have more users than major professional sports, performing arts, museums, gardens and zoos combined, The New York Times reports, but they get only a pittance of city funding. Between 2006 and 2014, the city budgeted a total of $620 million for just three sports stadiums while the city's 206 libraries got $453 million for capital improvements.
You know something's wrong when "just $19 million" gets thrown around in regards to a townhouse. The New York Daily News reports that Gloria Vanderbilt's old house, at 39 E. 72nd, was snapped up last year "for just $19 million" by a pair of investors who want to do reno and possible expansion, leaving a white box they'd sell for $59 million (incidentally, the outside is pretty much a plain white box, too). Which they may not realize would be the highest price ever paid for a townhouse. Someone should tell them that Reed Krakoff's townhouse sold last year for $51 million and that had a spherical toilet and gold snakeskin wallpaper.
Frank Sinatra's East Side penthouse finally sold—at a $2.2 million discount and nearly five years after listing. The Wall Street Journal reports that the apartment, complete with Apple store staircase, fetched a mere $4.93 million. Not entirely surprising given the renovation it suffered at the hands of former owner Penny Hart, who loved it so much she settled in another Upper East Side apartment as soon as it was completed. At least the new buyer is an architect.