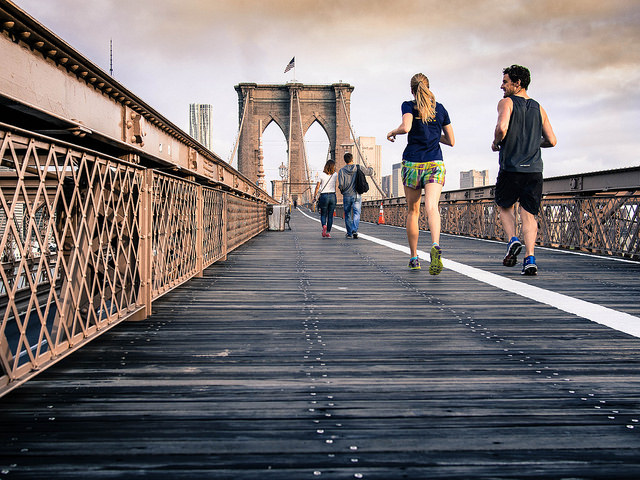 The Bronx's aging housing stock offers some of the more affordable housing in the city, and also some of the most run-down, according to The New York Times. Often the last concern in preserving aging infrastructure is to make it environmentally-friendly, but a new program aims to help landlords pay up-front costs for greener retro-fits, which will be paid back over time with leasing fees and energy savings. The program will start this year in the Bronx with about $2.5 million.
Meanwhile, if you're foolish enough to spend a ton of money on a renovation because you think you'll make it all back and then some, The New York Times advises smaller projects—like refinishing your floors or replacing your cabinet fronts rather than money-sucking total kitchen re-dos and the like. "If your kitchen is old and dated and you completely renovate it, you're gambling that the buyer is going to like your taste," Jonathan Miller told the paper.
One of the few renovations that could actually count: Mickey Drexler's Tribeca penthouse, which was remade by Thierry Despont and is currently listed for $35 million, according to The New York Daily News, slightly more than that oddly-fancy J.Crew collection/collaboration pieces that cost 5 times everything else in the store. This must be a very special renovation because just a few years ago Mr. Drexler bought the apartment for $14.3 million. Does it come with a lifetime supply of featherweight cashmere cardigans?
The Sutton towers above its First Avenue neighbors at 30 stories, but The New York Times reports that it really just wants to fit in: the building will be clad mostly in brick and have glazed windows.
Surely you've walked through Washington Square Park and thought, "I just wish I knew more about this tree!" Well, then, a new map has been created by a "community and urban forester" (unclear if that's a more specialized version of a forester or not actually a forester) that tells you about every single tree, according to Curbed.
We doubt that any Brooklyn property owner gloating over their precious "trophy" will take heed, but it seems that the very high end market is stagnating. Roughly three years after the watershed Brooklyn Heights/Truman Capote/Grand Theft Auto sale, the Tracy Mansion in Park Slope failed to fetch anything near its $25 million asking price. The Real Deal reports that after having sold at the deeply, deeply discounted $9.5 million, the new owner plans to take the mansion condo (seven units to be exact).
Everyone loves the idea of extending the 4 train for 5 miles into a Utica Avenue subway line, Yimby reports. But what will the mayor do to ensure that it becomes a reality, especially with so much immediate focus on pressing transit priorities like greatly expanding ferry service? In the meantime, an SBS route on the avenue is also being discussed, which stands a chance of actually happening, but which no one is actually excited about.
Everyone also loves the idea of pour-over coffee these days, but as The Wall Street Journal reports, ordering a coffee that takes four minutes to tediously make can be hell for the other people in line. So a company in Gowanus has created the "Poursteady" machine to robotically replicate the effect.
Forget artists, not even the MoMA store can afford Soho anymore—Crain's reports that rent has tripled at the museum's space at 81 Spring Street to $2.5 million a year. "[The landlord] would be happy to have MoMA stay and he would try to accommodate them, but we're not sure they can afford market value."
Speaking of artists, $7 million in renovations and repairs are slated to begin at Yaddo, the upstate artists' colony, according to The Washington Times (via the AP).
And finally, cyclists riding through Fort Greene should beware: DNAInfo reports that the 88th precinct is cracking down on red-light runners and illegal left-turn makers. Bicycle summons have increased 600 percent since the same time last year.