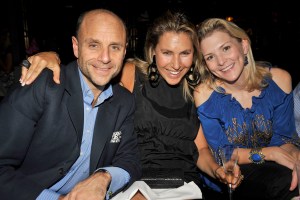 When William R. Salomon died late last year, at 100, John Gutfreund, who succeeded him as CEO of Salomon Brothers, remembered him admiringly. "Billy was a gentleman," he said. "He steered the ship cautiously. He wasn't a pirate."
Salomon, who transformed his father's relatively sleepy firm into a Wall Street force to be reckoned with, had expressed considerable displeasure with Mr. Gutfreund in the 1990s, in the wake of a (perhaps somewhat piratical) Treasury bond scandal. "I'd be very happy to have my name removed from the door," he said. That the two were able to patch things up was perhaps a testament to the extent of Salomon's gentlemanly-ness.
But alas, the time has come to remove his proverbial name from what was once his own personal door–a three-bedroom at 550 Park Avenue that just sold for $6.8 million to Robert Isen, the chief legal officer and president of corporate development at Tory Burch, and his wife, Patricia, a director at Anthropologie, according to city records. (Mr. Isen is Ms. Burch's half-brother; the Salomon name officially disappeared from the Wall Street registers some time ago, with the bank's absorption by Travelers Group and then Citigroup, though loyalist Citi traders reportedly answered the phone, "Salomon," years after the fact.)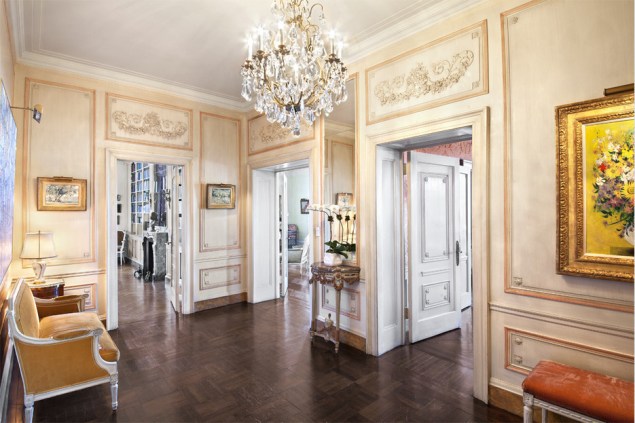 The J.E.R. Capenter-designed co-op–at least as it appears in the listing shared by Alexa Lambert and Marc Achilles at Stribling–is every bit as charming and dignified as its former owner is reputed to have been. Grand without overdoing it, the apartment is situated on the 12th floor, where it takes in plenty of light, as well as city views and "a glimpse of Central Park." Dark hardwood herringbone floors extend from corner living room, which sports a wood burning fireplace, on through the dining room, which is, in turn, downright "baronial"! Though apparently in "pristine estate" condition, the public rooms, at least, look pretty much just pristine to us. But better have someone come in to take a look at those bathrooms.