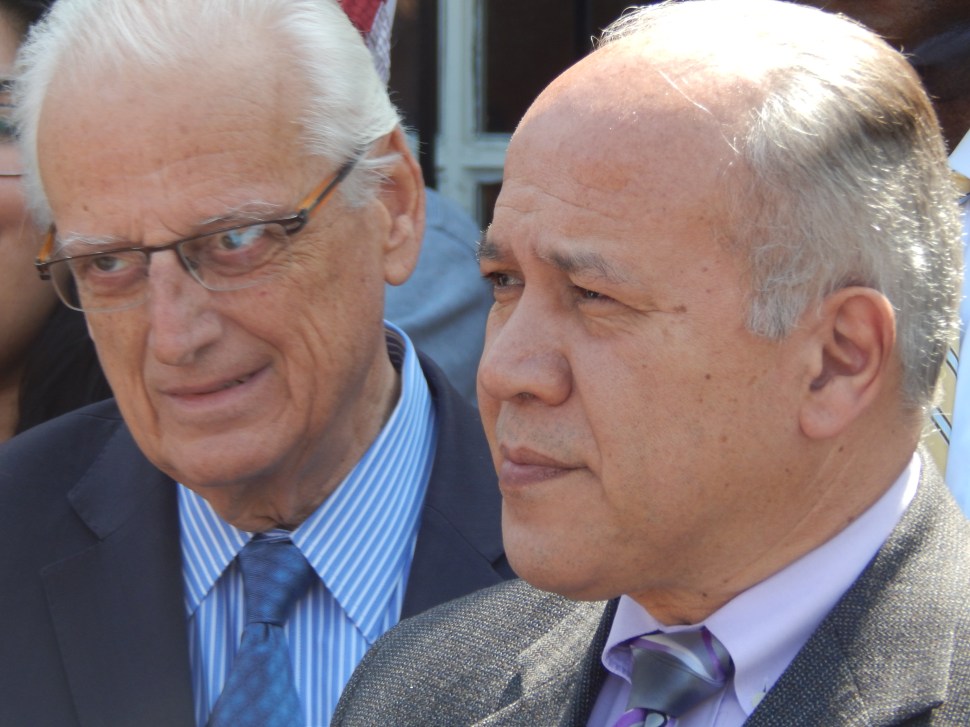 PATERSON – A table crammed with male Democratic Party insiders last week considered the presidential candidacy of Hillary Clinton with all the enthusiasm of a confab of mediating Buddhist monks.
Blank or sublimated distressed stares met the mere mention of the name.
But U.S. Rep. Bill Pascrell (D-9) insists she's the best candidate.
Pascrell has one of the deepest New Jersey political histories with the Clintons. It was former President Bill Clinton, after all, who dove into a Democratic Primary in 2012 and put his own personal imprimatur on Pascrell's candidacy.
Some political insiders still can't shake the images of tough guy Pascrell actually crying at a rally in New Hampshire when he heard about Clinton losing Iowa to Barack Obama in 2008.
"She has the energy," Pascrell told PolitickerNJ with the Great Falls tumbling in the background. "This idea that she needs a primary – what a lot of bologna. She's making the best of the situation. I like what she's doing. The Republicans, they're all out there, these are the guys who said 'let's not have a circus.' And that's what it is. The energy for Hillary will be there. She has the energy."
But doesn't Pascrell, the ultimate Democratic Primary combatant, want to see his presidential candidate challenged?
What about New York Mayor Bill de Blasio?
""She doesn't need a primary,' Pascrell snarled. "De Blasio is trying to show he's independent from her. That's all that is."
What about former Maryland Governor Martin O'Malley, a former big city mayor, just like Pascrell?
"No, I don't think he's a good candidate," Pascrell said. "Decent guy. But he's not getting any traction. He's got no speed."