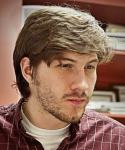 On Reporters Roundtable with host Michael Aron this week, watch Kate Zernike of the New York Times, Andrew
Kitchenman of NJ Spotlight, Andrew George of NJBIZ, and our own Chase Brush of PolitickerNJ on bracing for Bridgegate, Menendez one week later, Christie's week, and the latest on pensions.
Then watch On The Record with Michael Aron. This week, a conversation with John Degnan, chairman of the Port Authority of New York and New Jersey.
Reporters Roundtable will run at 6 p.m. Saturday and 10 a.m. Sunday, followed directly by On the Record at 6:30 p.m. Saturday and 10:30 a.m. Sunday.