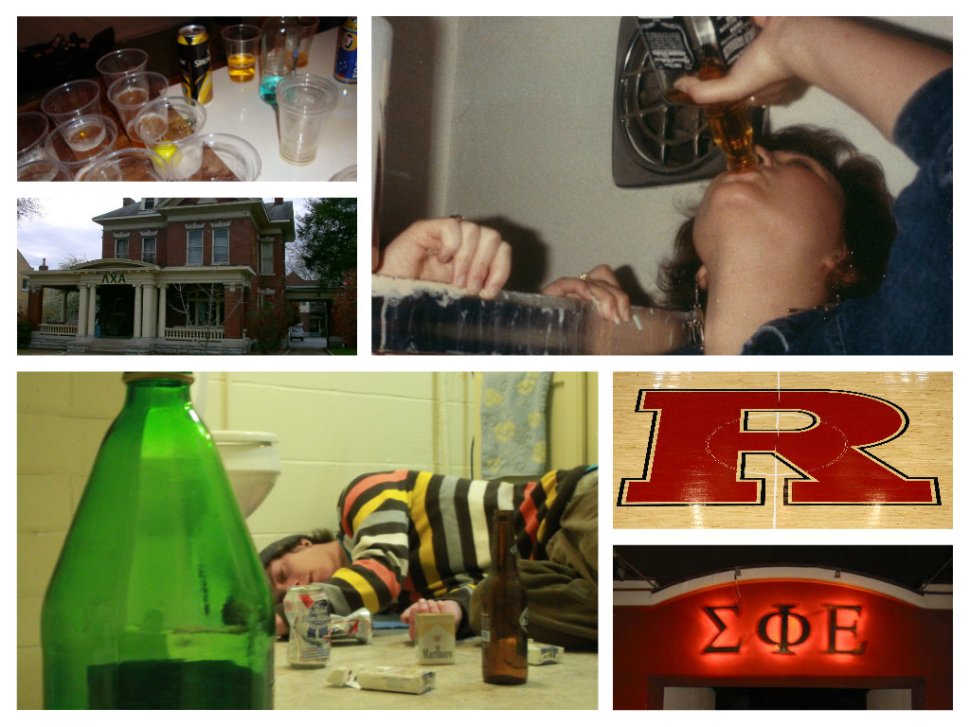 The media's war on Greek life at college campuses has washed up on the banks of the Old Raritan. Rutgers University officials have effectively issued a fatwa banning all fraternity and sorority house parties for the rest of the semester. This ban, being called "social probation" by some, was apparently decided over a week ago but only made public on Monday. This move is a response to "a number of alcohol-related incidents this year involving Greek organizations," according to university spokesman E.J. Miranda. Media reports specifically cite the tragic death of one student and hospitalization of another—both from alcohol poisoning—during the fall semester following parties at fraternity houses.
NJ.com broke the story, noting that "Rutgers joins a growing list of colleges and universities taking campus-wide measures in reaction to bad behavior among Greek organizations." This sort of absolutist rhetoric is familiar—several months ago Rolling Stone released a feature-length piece on a gang rape that supposedly took place at a University of Virginia fraternity house, but went ignored on the campus. The story fed into a media narrative on campus rape and led to the suspension of the fraternity where the rape supposedly took place. The accuser's story soon fell apart upon scrutiny from some real journalists. Earlier this week the entire piece was finally retracted by Rolling Stone and its author apologized, though, notably, not to the brothers of the fraternity accused of violent rape. Even after being falsely accused of the worst kinds of crimes, fraternity brothers are still unworthy of the respect an apology would lend them. 
---

The common thread for all of these wild parties isn't fraternities or sororities, it's immature college students. If they are unprepared for the responsibility of college life and alcohol, banning Greek organizations won't suddenly equip 18-year-olds to hold their liquor.

---
Problems on campus related to binge drinking and misbehavior are due to the culture of fraternities on campus, or so we are told by mainstream media. What is truly at fault, however, is the failure of society to properly prepare young people for adulthood. Even worse, we are infantilizing people who are legally considered to be adults, bending over backward to shield them from themselves and their peers. Teenagers are able to get married, vote, and die protecting our country at 18, but apparently are not ready to have a beer before deployment or at their own wedding reception. And by doing all that we can to maintain a stranglehold on that status quo, we are only encouraging young people to test limits and boundaries in surreptitious and dangerous ways.
Reactionaries in the media, not to mention university officials, are only exacerbating the problem by branding Greek organizations as the boogeymen responsible for the ills that can befall students on college campuses. Those responsible for binge drinking at a fraternity party aren't solely those providing the alcohol; those imbibing it shoulder much of the blame as well. But when fraternities are involved, the idea of personal responsibility apparently goes out the window. 
This ban won't help the problem; in fact, it has the potential to complicate the issues that the university is trying to combat. Many members of Greek organizations at Rutgers, and at other universities across the country, live in off-campus apartments or houses not owned or run by their organization or university. If a person hosting a party happens to be a member of a Greek organization, and someone suffers alcohol poisoning or worse at that party, is the whole organization held responsible? When parties are held at the official Greek house the organization is legally responsible, a fact which The Atlantic delved into in great detail in a polemic against Greek life in March of last year. If problems with a particular fraternity persist, the university can take action against the fraternity, suspending its participation on campus. Rutgers has taken this action in the past, suspending countless organizations over the years, most recently Sigma Phi Epsilon.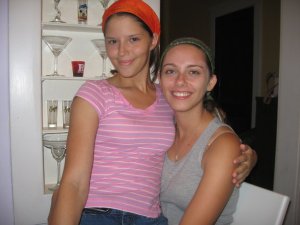 At Rutgers, the Greek organizations are hardly the only party on campus—in fact, membership in fraternities and sororities comprises just 10 percent of enrolled students. Even the terms "fraternity" and "sorority" encompass more than the Belushi-esque stereotypes that many associate with Greek life. Per the Rutgers University Office of Fraternity and Sorority Affairs, of the 87 registered Greek organizations recognized by the university, 42—nearly half—are groups not ordinarily associated with keg stands and beer bongs, such as multicultural organizations or professional organizations like the Pharmacy and Engineering fraternities. This ban applies to all of those groups, too.
Some of the biggest and most out of control parties we attended while students at Rutgers were held by groups that didn't have Greek letters in their charters, like the Glee Club or the Model UN club. There was as much, if not more, access to alcohol at those parties as at the fraternity parties. The difference between the Greek organizations at universities and other student groups is that there is extensive, and often mandatory, programming designed for the Greeks that address issues like alcohol, sexual assault and harm reduction. Outside clubs and their parties had no such requirements, nor did they have the spotlight on potential excesses like fraternities and sororities. 
The common thread for all of these wild parties isn't fraternities or sororities, it's immature college students. If they are unprepared for the responsibility of college life and alcohol, banning Greek organizations won't suddenly equip 18-year-olds to hold their liquor. They will just choose to imbibe it elsewhere, places farther out of reach of the university and the protections they offer. 
The authors attended Rutgers University in the mid-aughts and emerged largely unscathed.