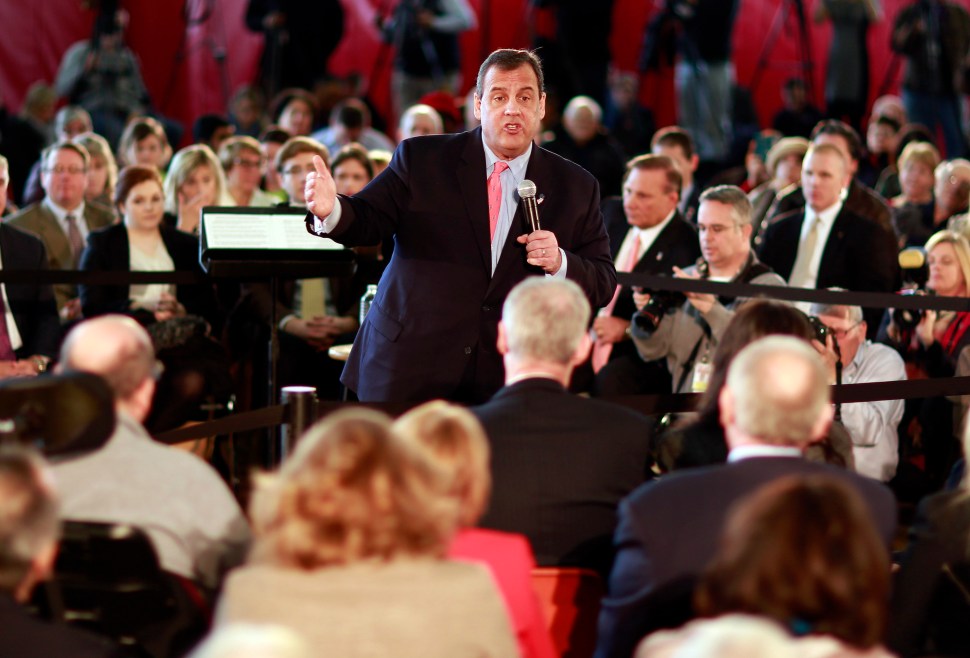 As Gov. Chris Christie prepares to host town hall events in New Hampshire, scene of the first 2016 presidential primary, an increasing number of New Jersey registered voters think Christie would not make a good president, according to this morning's Rutgers-Eagleton Poll. Just 24 percent think Christie would be a good president, while 69 percent say he would not, a 10-point increase in negativity since a February poll.
Voters are mixed on the likelihood of Christie becoming the Republican nominee. Forty-four percent say the governor's chances have worsened over the past few months, 46 percent say they are about the same, but only 6 percent say they have improved.
Moreover, given a range of character traits, 58 percent of voters say "presidential" does not describe Christie "at all," versus 28 percent who think it describes the governor "somewhat well" and 10 percent who say "very well."
Still, most voters do not think these declining prospects will deter New Jersey's governor: 57 percent still believe he will become a candidate, 32 percent do not, and 11 percent are unsure. In December 2014, 63 percent thought he would try for the GOP nomination and 25 percent did not.
"Voters who know Gov. Christie best simply do not see him as president," said David Redlawsk, director of the Eagleton Center for Public Interest Polling and professor of political science at Rutgers University. "New Jerseyans have watched him in good times and bad. While his strengths were on display after the Sandy disaster, he was seen as just another politician after the Bridgegate scandal and the investigations it spawned, and he has never recovered."
Results are from a statewide poll of 860 adults contacted by live callers on both landlines and cell phones from March 27 to April 3, including 722 registered voters reported on in this release. The registered voter sample has a margin of error of +/-4.0 percentage points. Interviews were done in English and, when requested, Spanish.