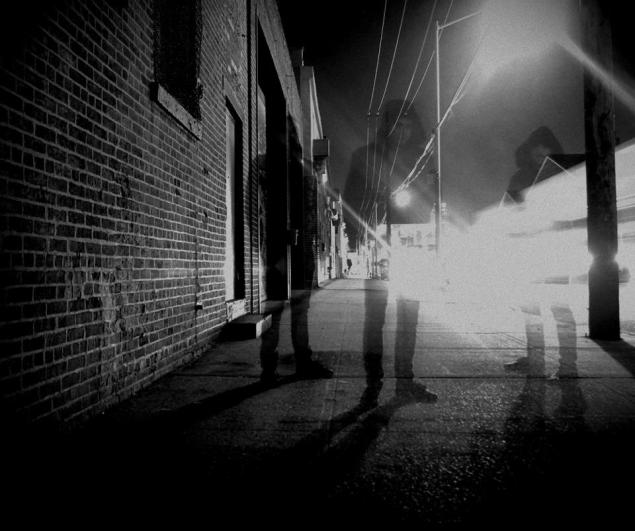 Sannhet's Revisionist is post-metal that gets straight to the point. The Brooklyn instrumental trio's sophomore full-length ends right before the 40-minute mark and only a single track grazes past six minutes in length ("Enemy Victorian"), but Revisionist's blistering conglomeration of sadistic post-rock and black metal render it a captivating, worthwhile listen.
Sannhet share Chicago trio Locrian's knack for using the studio as an instrument, carefully overdubbing white noise, pianos, and spoken word into their nine-song metallic dirgefest. When Sannhet dives headlong into post-rock on Revisionist, it's immediately evident—but those passages are much more concise than genre predecessors like Isis, or Locrian (who often lock into 10-minute-plus reverb-baked stampedes during their own post-rock sections). However, Sannhet's post-rock elements are nonetheless powerful.
---

Sannhet's ethereal, gigantic sound launches Revisionist above the mosh pits and into a new dimension.


---
John Refano's sci-fi guitars weep over seismic, vehement drums on "Lost Crown"; the chords suspenseful and unpredictable, bright at some moments, and at other times apprehensive. The booming "You Thy __", which first appeared on the band's Lions Eye EP from 2013, has a fuller and punchier mix on Revisionist. "Lost Crown" and "You Thy __" are both weaved with epic yarns of technical, corporal metal.
Calmer vibes bubble up in the album's latter half. "Empty Harbor" begins with a tame rhythm section: AJ Annunziata lays down a simple bass riff alongside Christopher Todd's brush-sticked jazz rhythms. Refano's strings slowly burgeon around Todd and Annunziata's progressions, and after a quick pause, the trio lunges back into the massive, aerial post-metal that they hell-raised on preceding tracks. Revisionist's penultimate soundbite, "Mint Devine," is Sannhet at their most mellow. It's a three-minute stroll through unnerving dark ambience and low-fidelity spoken word.
Sannhet takes a trenchant approach to heavy music (as post-metal bands should). Their ethereal, gigantic sound launches Revisionist above the mosh pits and into a new dimension. Sannhet's latest and Boss-de-Nage's All Fours are my two favorite post-metal releases of the year so far.
Catch Sannhet at The Wick in Brooklyn on April 18, alongside dub/techno knob-tweaker Andy Stott and industrial noise reaper Prurient. 
[youtube https://www.youtube.com/watch?v=vNoZ84LEszo&w=420&h=315]