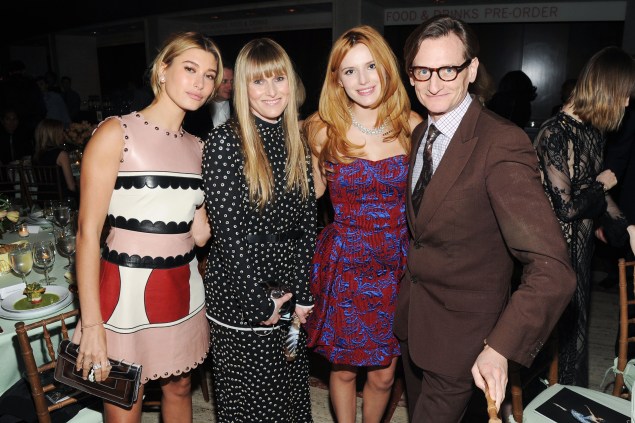 "I figured if I can make a child, a bag can't be that difficult," my fellow Syracuse University alum Brett Heyman, the handbag designer behind Edie Parker, said to the crowd gathered at The Plaza Hotel's grand ballroom for the annual New York Lupus Handbag Luncheon on Monday afternoon. The brand, now known for their signature clutches emblazoned with phrases like "Baller!" was the bag of choice for many of the women gathered to raise money for the SLE Lupus Foundation.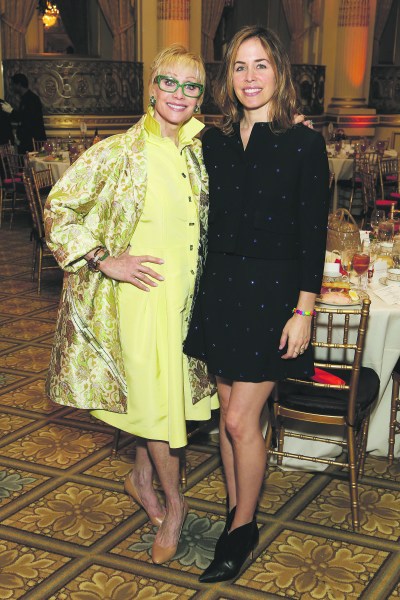 The next evening at Cipriani 42nd St, Tom Brokaw was the talk of the Literacy Partners Gala where he wowed partygoers with a reading from his unreleased autobiography, A Lucky Life Interrupted. Media giants Rupert Murdoch, Barbara Taylor Bradford and Robert Thomson were also in attendance. After accepting his award, Mr. Thomson also gave a single line hint at the upcoming release of Harper Lee's To Kill A Mockingbird prequel, Go Set A Watchman, written in 1950 and recently rediscovered and acquired by NewsCorp, where he serves as chief executive. 
DvF arrived in spirit only later in the week for the New Yorkers for Children gala at The Mandarin Oriental, as several hopeful "brand ambassadors" filmed an episode of House of DvF at the event. The gaggle of impossibly tall young ladies made a grand entrance as the production team swirled around them on the dance floor, all sporting gowns from their potential future employer. "I've never even seen the show," one guest said looking on at the media circus. The rest of the women, including Julie Henderson, Hailey Clauson and Erika Bearman opted to wear looks from Oscar de la Renta, who was honored later in the evening during dinner.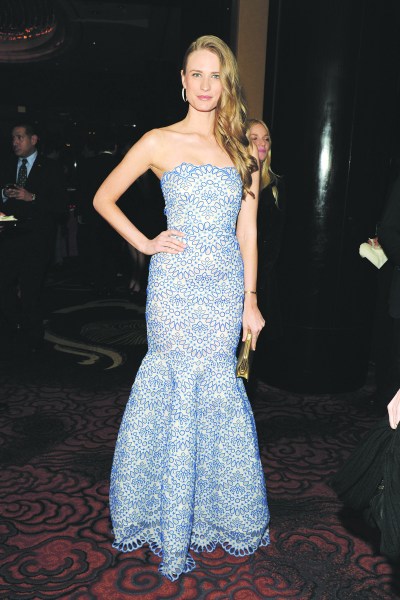 Just a few steps away, The 2015 Stars of Today Meet the Stars of Tomorrow Gala unfolded at The David H. Koch Theater. The evening, hosted by Youth America Grand Prix and Teen Vogue honcho Amy Astley, brought out PYTs Hailey Baldwin and Bella Thorne, who confessed she had never been to the ballet. "I thought it was so crazy beautiful," the 17-year-old sensation said during dinner, sitting alongside Ms. Astley. "I've never seen the ballet before. I've done hip-hop, jazz, tap, contemporary, tango, salsa. Everything except ballet. I was like, 'This is so freaking amazing!' " One guest who shocked many was director Woody Allen, who stayed for a single course during the dinner before departing on the arm of wife Soon-Yi Previn.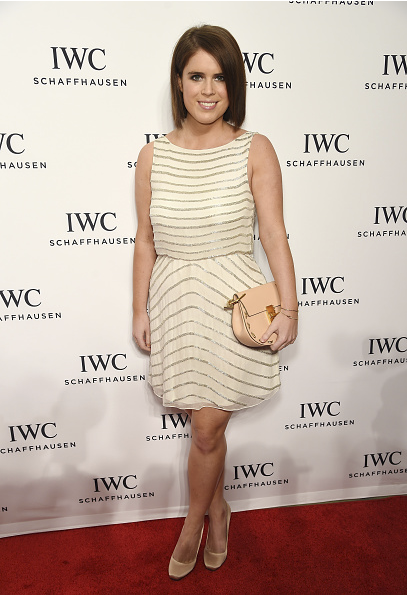 Further downtown at Spring Studios, IWC hosted the third annual "For the Love of Cinema" Gala as one of several kick-off celebrations for The Tribeca Film Festival. Robert De Niro held court with fellow actors Dakota Fanning, Joel McHale, Alison Brie, Michael Cera and Christophe Waltz, who spent the evening plotting with Mr. De Niro on upcoming projects. Princess Eugenie of York powwowed with blogger Leandra Medine, and jokingly put on her best American accent while the two chatted.
Friday's Museum Dance at The American Museum of Natural History elicited an equally chic crowd. Olivia Palermo with husband Johannes Huebl, Atlanta de Cadenet Taylor, Nicky Hilton and fiancé James Rothschild, Harley Viera Newton, and Lauren Remington-Platt all sat at one power-packed table dining under the museum's massive blue whale replica. "My one rule for tonight was no boring speeches," one of the evening's chairmans, Jon Kurpis, said before the evening began.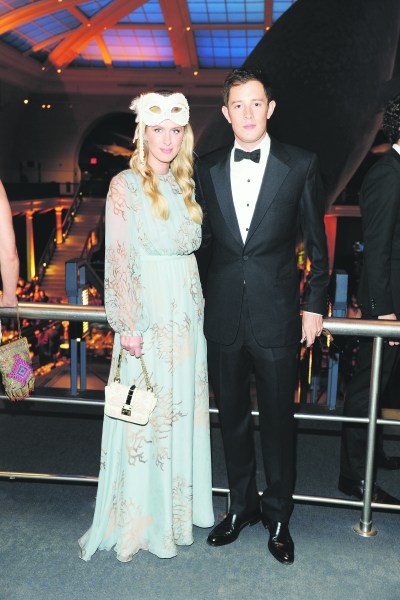 Sunday evening was also oddly packed with events thanks to the Tribeca Film Festival. Blake Lively turned out for the premiere of her newest film, Age of Adaline, which was followed by an early after-party at The Metropolitan Club. "I'd love to visit it, just give me some free time," Ms. Lively joked, with a glance at her power publicist Leslie Sloane, of the upcoming opening of The Whitney Museum of American Art.