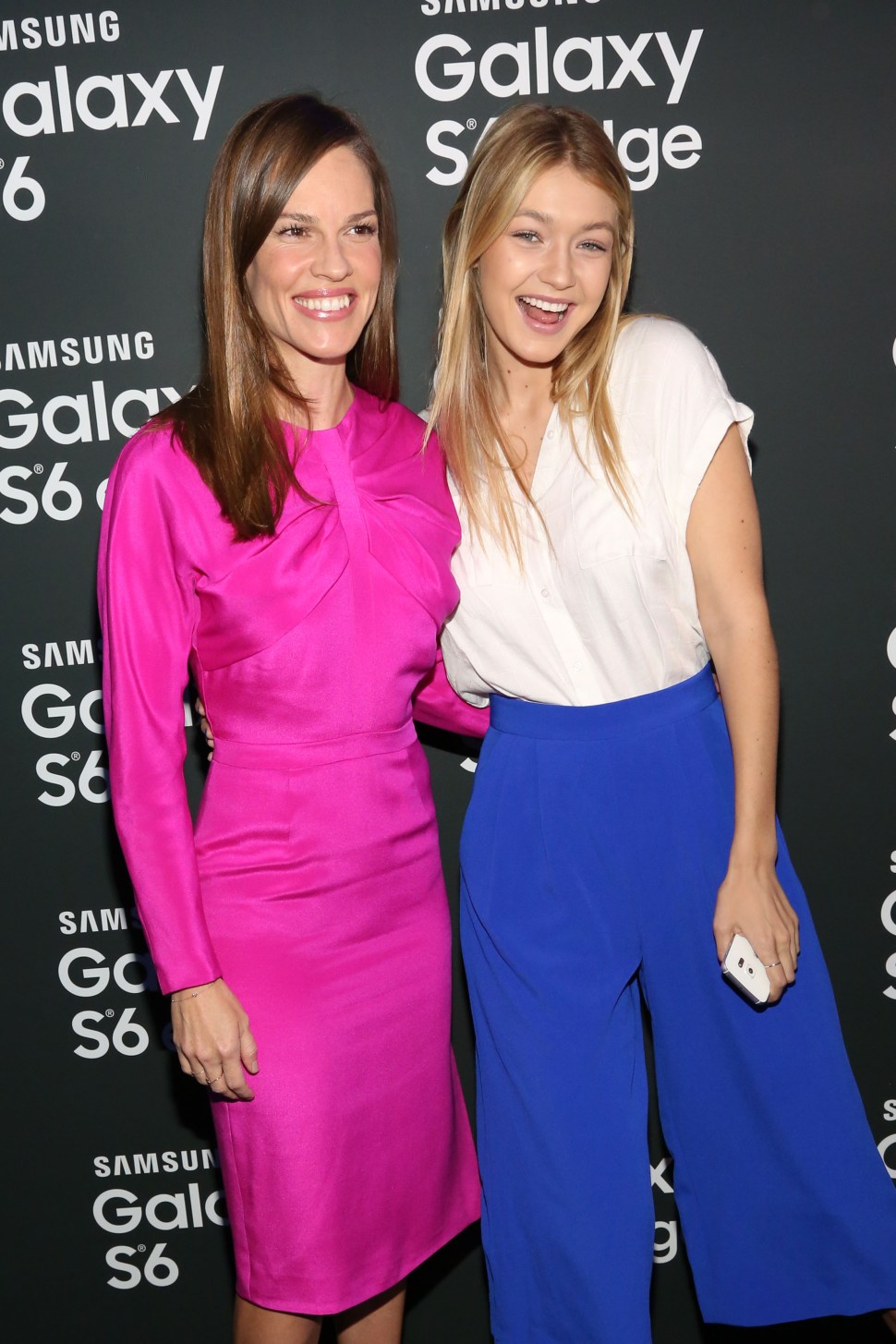 The yearly flesh parade that is Jeffrey Fashion Cares rolled through town on Monday evening to raise money for a triad of causes – ACRIA, The Hetrik-Martin Institute, and Lamba Legal – by having scantily clad guys and gals parade down a runway at ArtBeam. One such man was Paris Hilton's ex, River Viiperi, who flung off the top half of his red sweatsuit to jeers from the front row which included host Zachary Quinto and the man himself, Jeffrey Kalinsky. Anna Wintour made a brief appearance, but exited before the sexiness ensued.
Clothes came back on the next evening when Desert Dancer made its debut at The MoMA. The indie flick starring Freida Pinto was produced by social fixtures Pippa Cross, Sarah Arison, and Fabiola Beracasa who showed off her baby bump on the red carpet. The girls were joined by fellow hosts Mikhail Baryshnikov, Katie Couric, and Elettra Wiedemann who carried on across the street to The Baccarat Hotel and Residences' second floor lounge. Other guests, stylist June Ambrose and model legend Iman joined the glistening gang later.
The night carried on into the next morning at Cedar Lake Contemporary Ballet. While it may be a home for modern dance on most nights, electronic dance took a front seat with a performance by DJ duo Disclosure. Samsung enlisted the duo to launch the new Galaxy S 6 cell phone, along with Hilary Swank, Sophia Bush, and model du moment, Gigi Hadid. Hadid snapped her signature selfies for Instagram, then packed up the new gadget for to take to another Disclosure gig, this time at Coachella.
The selfie snapping continued at Bloomingdales on Wednesday night with the debut of Designers of Instagram: #Fashion, the latest tome to take the digital world to print. The collection of photos ripped from the Instagram accounts of the biggest names in American fashion, including Ralph Lauren, Marc Jacobs, and Oscar de la Renta, was given to guests who turned up to Bloomingdales 4th floor, in addition to a selfie stick. CFDA CEO Steven Kolb was brandishing the freebie and confessed, "I go into the 'discover' section of Instagram. It makes some good suggestions but you get lots of pictures of guys with their shirts off. One thing you'll never see is me shirtless on Instagram," Kolb said. "Yes, I get a lot of male models who are trying to work with me!" Calvin Klein menswear designer Italo Zucchelli echoed.
It was then a race to a duo of galas. The Stephen Petronio Gala came first at The Joyce Theater, where a crowd with an appetite for the modern and minimalist took in Petronio's newest work, Bloodlines, followed by a reprise of Merce Cunningham's Rainforest from 1968 which included audio and silver balloon props originally designed by Andy Warhol. " I need to get those for Gabe [Saporta]'s next birthday," said designer Erin Fetherston, on the arm of her husband following the performance. The couple was joined by jeweler Karen Erickson, and the evening's honorary chair, photographer legend Cindy Sherman.
Like me, Sherman had a busy evening attending both events, though her art world colleagues Jeff Koons, Yvonne Force Villareal, and art/media power couple Calvin "Tad" Tomkins and Dodie Kazanjian, opted to spend their full evening at The New Museum Spring Gala at Cipriani Wall St. The evening's delightfully perverse centerpiece – a phallic sex toy created by Paul McCarthy – served as the greeting to a fun-filled event. As honorees, Tomkins and Kazanjian were the couple of the hour. The two recounted their first "date" at Andy Warhol's funeral for the crowd, and the time they convinced Karl Lagerfeld to travel to Venice to Mr. Koons for story in Kazanjian's magazine, Artsreview.
Pet lovers gathered Thursday at The Plaza Hotel for The ASPCA Bergh Ball. Lake Bell, Isaac Mizrahi, Martha Stewart, Edie Falco, Jessica Hart, and Hilary Swank were greeted by a few adorable puppies who had found new homes thanks to the charity. "I spend a lot of time volunteering in shelters," Swank said later taking the stage to accept The ASPCA Compassion Award. Georgina Bloomberg was also on hand, though her love for animals extends far beyond dogs, and into the stables where her show-jumping pony resides alongside her potbelly pig, Wilbur.
The most anticipated event of the gala season was The Save Venice Ball at The Pierre Hotel, where guests donned Venetian masks in a glorious, decadent setting. Fashion and society folks converged with Kevin Michael Barba, Whitney Fairchild, and Julia Loomis mixing with The Metric's Eric Marx and Public School designer Maxwell Osborne, who donned massive dog heads, and took home the Best Mask award, dethroning the usual winner, Di Mondo. Prabal Gurung, Nell Diamond, Proenza Schouler's Jack McCullough and Lazaro Hernandez, and Indre Rockefeller cut a rug on the dance floor with tequila sodas, while Emmy Rossum and Allison Williams opted to enjoy dessert at their table instead. As always, next month the group will reconvene across the pond in Italy for The Venice Biennale.