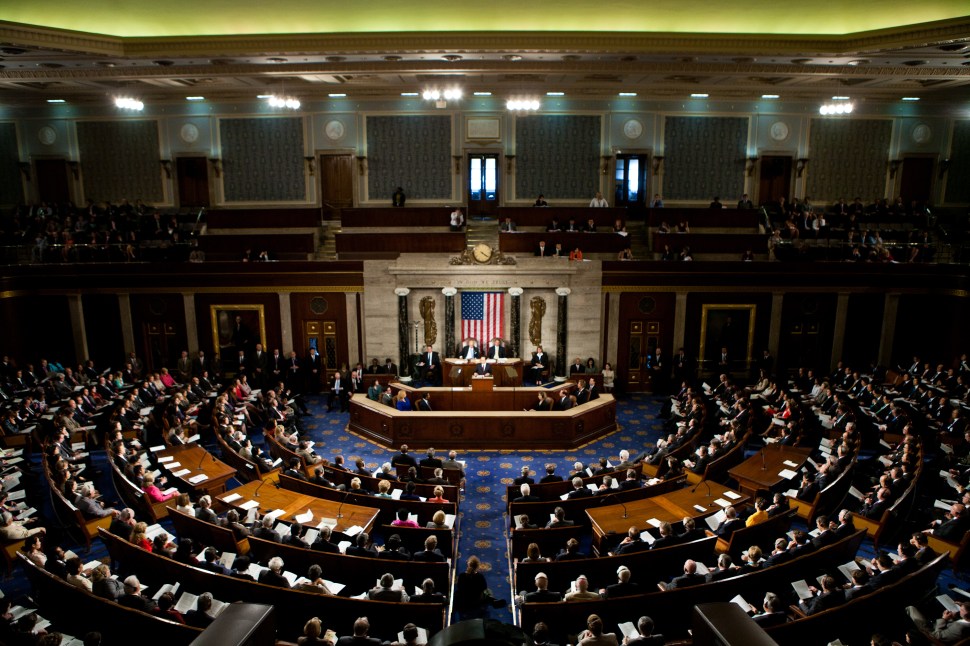 United States senators generally tend to be loquacious types, full of sound and fury even when nothing is signified.
But on a terribly significant question—the catastrophic nuclear deal with Iran—the region's senators have retreated into a cone of silence rather than rally to the defense of American and Israeli interests, indeed, the interests of civilization itself.
Senators Charles Schumer, Kirstin Gillibrand and Cory Booker—Democrats all—had yet to take a position on the deal as hearings got underway this week in the Senate Foreign Relations Committee. Mr. Schumer's silence is particularly noteworthy, for he has been a staunch ally of Israel throughout his career, and might have been expected to sound the alarm over an agreement that will lead to a nuclear-armed Iran sooner rather than later.
---

Some of the region's senators have retreated into a cone of silence rather than rally to the interests of civilization itself.

---
Mr. Booker does not have the long track record of his colleague from New York, but he certainly has enjoyed support from the Jewish community going back to the days when he challenged the corrupt status quo in Newark. What's more, as mayor and more recently as U.S. senator, Mr. Booker has not been shy about defying partisan boundaries and working with Republicans on behalf of the greater good.
But both men have joined Sen. Gillibrand in studied silence as their fellow Democrat, Barack Obama, attempts a 21st century version of Neville Chamberlain's "peace in our time" deal with Adolf Hitler in 1938. None has exhibited the courage of New Jersey's Robert Menendez, who has done little to disguise his contempt for the deal. Sen. Menendez is co-sponsor of legislation that would require congressional sign-off on the deal (a deal like that is marching through the process right now). It is perhaps worth noting that Mr. Menendez is now under indictment, and his place as ranking minority member of the Senate Foreign Relations Committee has been taken by Maryland's Benjamin Cardin, who is much less inclined to tell the truth about Iran.
Republicans and allied Democrats are trying to create a veto-proof majority in favor of the bill Sen. Menendez introduced with Bob Corker, a Republican from Tennessee and chair of the Foreign Relations Committee. Adding New York's two senators and Mr. Booker to the super majority would send a strong message to the White House and to Iran. And it would very likely consign the deal to the place it belongs—history's dustbin.
The president is wrong and his critics are right. This is a terrible deal, and it must be stopped.