Yesterday, Sotheby's sold a 100.2-carat emerald-cut white diamond for $22.1 million during its much anticipated Magnificent Jewels sale. That's a whole lot of dough for a whole lot of rock. But, while its the only emerald-cut stone of this size and quality to fetch such a high price at auction, it's not the only perfect diamond to sell for millions, and doesn't come close to the record for the most expensive diamond ever sold. Below, four other rare diamonds, their stories, and impressive price records.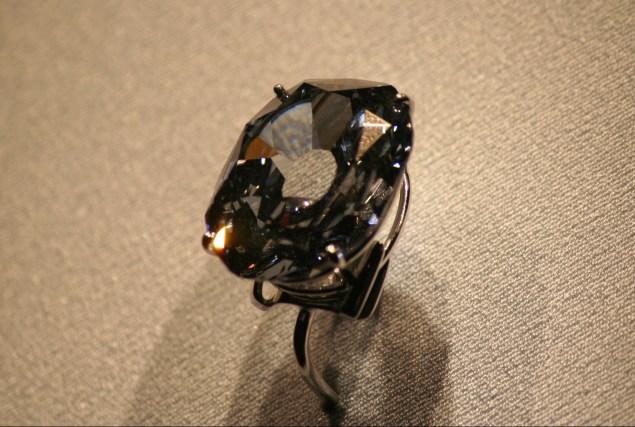 Laurence Graff, founder of our friends Graff Diamonds, has bought a number of high profile stones at auction. Notably, he nabbed the Wittelsbach-Graff, a 31-carat deep-blue internally flawless diamond for $23.4 million at  in 2008 when it was known simply as the Wittelsbach Blue. The sale set the highest record for the time. Today, the stone is valued at $80 million, after Mr. Graff reportedly sold it in 2011 to the emir of Qatar, Sheikh Hamad bin Chalifa, for that sum. As we learned at The European Fine Art Fair (TEFAF) in March, when we had the opportunity to try on a very pricy—$30 million to be exact—blue diamond ring from Graff, blue diamonds are among the most rare colored stones, only surpassed by red diamonds.
The Perfect Pink was only estimated between $14 million and $19 million at Sotheby's "Jewels: The Hong Kong Sale" in 2010, but it fetched a whopping $23.2 million after four buyers went head to head for it. The 14.23-carat diamond is among the rarest and most expensive in its class, along with the Vivid Pink (a cushion-cut 5-carat stone, sold for $10.7 million in 2009), the Rose of Dubai (a pear-shaped 25-carat stone, sold for $6 million in 2005), and the Agra (a cushion-cut 32.24-carat stone, sold for $6.9 million in 1990).
In 2010, a 24.68-carat diamond known as the Graff Pink sold for $46 million at Sotheby's Geneva, and shattered records left and right. Once again, the buyer was Mr. Graff. It set a new record for the most expensive diamond sold at auction. Prior to the sale, the stone had been part of a private collection for 60 years. After Mr. Graff bought it, he recut the stone, and subsequently, gave it his name.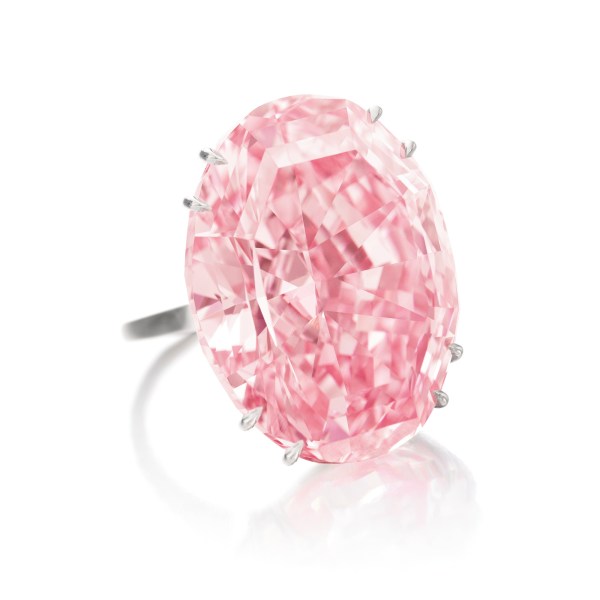 This last stone is more than bit controversial. The Pink Star, a 59.6-carat flawless diamond, fetched $83.2 million at Sotheby's Geneva in 2013, when New York-based diamond cutter Isaac Wolf fought off three other bidders for it, and blew past its pre-sale estimate of $61 million. Not surprisingly, he renamed it the Pink Dream, but the real shock came when he came up empty handed with the cash to purchase it. The house "reversed the related commission revenue" after Mr. Wolf defaulted on the stone, which was guaranteed, according to a report from Reuters. The Pink Star is now valued at $72 million.