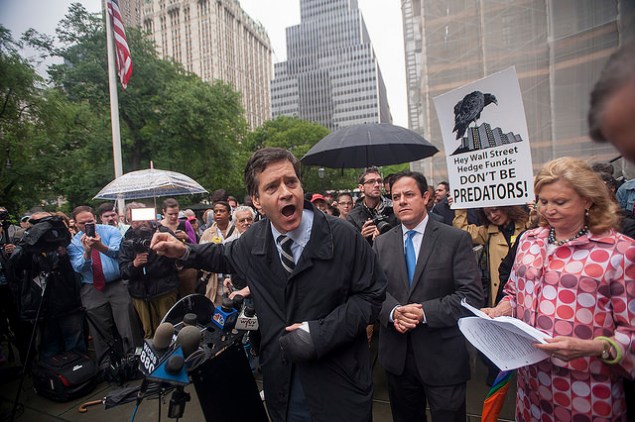 A Manhattan state senator wants to ban the indoor tan–for minors, at least.
State Senator Brad Hoylman, a Democratic lawmaker, will introduce legislation to make it illegal for anyone under the age of 18 to use an indoor tanning bed in New York State. The bill comes amid growing evidence linking ultraviolet ray exposure to skin cancer.
"As our teens get ready for the high school prom season, we should take steps to protect them from using dangerous indoor tanning beds," Mr. Hoylman said in a statement to the Observer. "There's simply no excuse for allowing our kids to be exposed to this level of cancer risk."
Under Mr. Hoylman's bill, 17-year-olds would no longer be able to use indoor tanning beds with parental permission. The bill would also continue to ban those 16 and under from using indoor tanning beds and maintain current regulations requiring tanning facilities to only allow adult customers who show a valid ID proving their age, sign a written statement acknowledging that they have been made aware of the danger of using tanning facilities, and wear safety goggles.
If Mr. Hoylman's bill passes the Republican-controlled Senate and Democrat-dominated Assembly, New York will join several states, including California and Texas, in banning indoor tanning for minors. Three years ago, New York banned indoor tanning for anyone under the age of 17.
An increasing body of evidence suggests indoor tanning greatly increases the risk of melanoma. A World Health Organization study showed that using a tanning bed just one time increases the risk of melanoma by 15 percent. Indoor tanning can also cause cataracts and cancers of the eye, according to the Centers for Disease Control and Prevention.
Mr. Hoylman's bill also comes on the heels of lawsuits Attorney General Eric Schneiderman has brought against two tanning chains for allegedly misrepresenting the dangers of tanning in their advertisements. Mr. Schneiderman's office plans to bring additional suits against two other companies, according to a Schneiderman spokeswoman.
Bill Sherman, a vice president of government relations with the American Cancer Society Cancer Action Network, praised Mr. Hoylman for introducing the bill. "By prohibiting youth under the age of 18 from using indoor tanning devices, we can reduce the number of skin cancer diagnoses and save lives across the state," he said.
The Indoor Tanning Association, an organization that represents tanning facilities and suppliers of tanning equipment, has opposed similar legislation before. Some lawmakers have also resisted imposing more regulations on the industry.
Spokespersons for Gov. Andrew Cuomo and State Senator Dean Skelos, the Republican majority leader, did not return requests for comment.