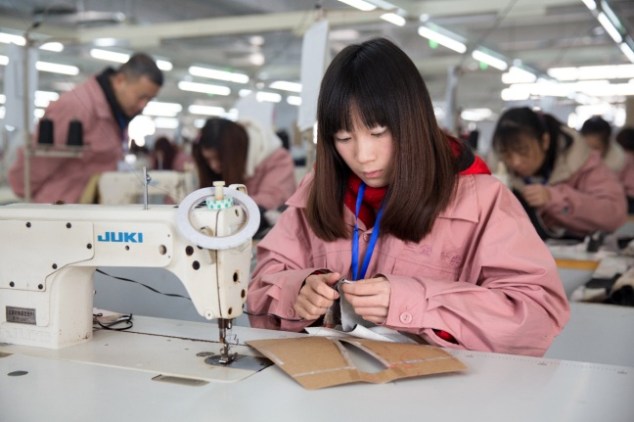 Reformation, a sustainable fashion label best known for their effortless bohemian styles, just gave us more cause for applause. In honor of Earth Day, the brand launched an environmental impact scale called RefScale. Customers can now click on the globe icon featured on every item's product information page to discover just how much water and carbon dioxide were used and saved compared to industry standards during the manufacture of each unique item.
"RefScale tracks our environmental footprint by adding up the pounds of carbon dioxide emitted and gallons of water we use. Then we calculate how Reformation's products help reduce these impacts compared with most clothes bought in the U.S.," the label explains. "This way we all get to see the total cost of fashion so you can make empowered choices, and we can keep creating better solutions when it comes to making clothes.
The launch of RefScale coincides with Reformation's 'Low Carb' collection, which features items such as delicate silk tops and playful denim miniskirts that are all produced with the lowest carbon footprint possible.
Major retailers such as H&M are also taking greater initiatives to uphold a more sustainable approach to fashion. On April 9, the fast-fashion chain released the 13th edition of its Conscious Actions Sustainability Report, which highlighted the brand's position in the forefront of the movement.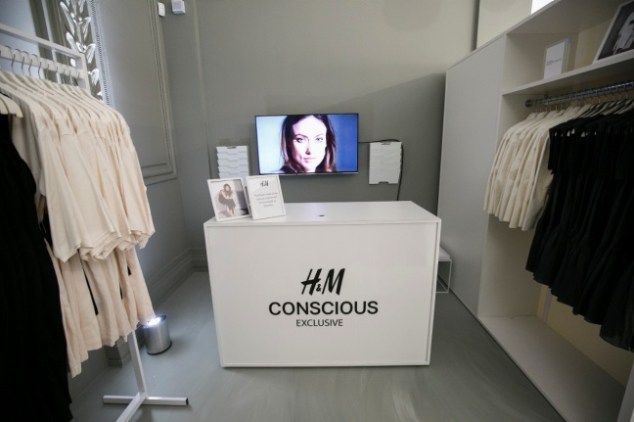 According to the press release, H&M currently uses 27 percent of renewable electricity but hopes to increase that number to 80 percent by the end of 2015. Furthermore, the brand has used 13,000 tons of recycled textiles (that's about 65 million t-shirts!) and hopes to increase the amount of products made from recycled fibers by at least 300 percent from now until the end of the year.
Zady, a brand that caters to the conscious consumer, is yet another label who has joined the fight in promoting sustainable fashion. To celebrate Earth Day, they're introducing '.02 The T-Shirt' from the Zady Essential Collection. Made of 100 percent USDA organic cotton, the garment was sourced and manufactured entirely in the U.S. from the design tables of New York City to the dyeing factories of Burlington.
"We are excited to bring the conversation about the need for supply chain reform to the forefront here in the U.S.," co-founders Maxine Bédat and Soraya Darabi said in a press release. "Now is the time for us to work together to lead a worldwide effort that will demand better of the items we produce as brands, and those we purchase as consumers."
If there's one thing that beats the feeling of wearing amazing clothes, it's knowing that what you choose to put on your back is benefiting the environment in some way or form. So go ahead and treat yourself to a little retail therapy. It's Earth Day, after all, and that's reason enough to celebrate.