"I didn't really think about my age."
Sutton Foster told me that recently, her voice, much like the rest of her, embodied with a Pan-like venality that leaves little room for doubt. But the gamine 40-year-old, the Tony-winning Broadway baby of Anything Goes and Thoroughly Modern Millie  may have reached the end of her blissful age-blindness.
As the star of TV Land's new original series Younger—created by Sex and the City's Darren Star and based on the novel of the same name by new Observer columnist Pamela Redmond—Ms. Sutton finds herself lying, adroitly and completely, down to the @gmail address, about her age. She plays Liza Miller, the mother of a college-age daughter who lands a dream job and a hot piece of boy toy on the Faustian bargain of having to present, at the exact same age as Ms. Foster herself, as 26.
Ah, the American dream. For ladies, anyway. All men want to be 40 years old and Don Draper, obviously. But Ms. Foster, newly wed to screenwriter Ted Griffin (Ravenous, Ocean's Eleven and Matchstick Men), had somehow long avoided the neurosis of the fading bloom of youth by sticking to Broadway, the medium she knew best.
"It's not like I have one foot in the grave," she continued. "But one of the cool things about theater is that it wasn't this quest for eternal youth." At 35, for example, she was successfully playing the 17-year-old Fiona in the Broadway adaptation of Shrek. For reference, that's a two-years-wider age gap than Stockard Channing was working with when she failed to convince anyone Rizzo was enrolled at McKinley High in the Grease movie.
---

This is 40: 'I was reading a little young for some roles [on television] but wasn't really fitting into the mom roles.'

---
As someone who had to up her therapy sessions to four times a week when she realized 30 was looming on the horizon, it's hard to believe that longevity can be rewarded with cultural relevancy; then again, I'm not a theater critic. Few young, unknown stars ever make it to (let alone break out on) the Big White Way, because at eight shows a week, delivering the goods is prized over all. Ms. Foster's ability to do so was work, for which she received credit, fandom and cult status. Yet every time she auditioned for a TV show, Ms. Sutton found herself "falling through the cracks" between characters written for either mothers or Manic Pixie Dream Girls.
"I'd be reading for stuff on TV, and I could tell I was reading 'a little young' for some roles. I wasn't really fitting into the mom roles," she said. "It's frustrating because, I, Sutton, have no desire to hang on to youth or to being in [my] 20s."
She looked to Lauren Graham's portrayal of Lorelai Gilmore as inspiration for a type of niche role that might best be described as "The Cool Mom." Later, she got to work with Gilmore Girls' creator Amy Sherman-Palladino as the star of ABC Family's Bunheads. There, her character was also based around another age-related trope; this one the story of an aging, aching Las Vegas dancer who ends up getting married on a whim and widowed in a heartbeat and then has to co-run a dance studio with her upstaging mother-in-law.
Bunheads was subversive, campy—and canceled after one season.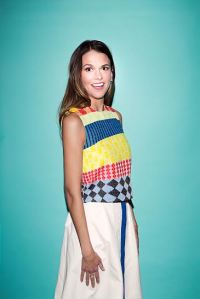 IN A 2011 STUDY TITLED, appropriately, "Gender Roles & Occupations: A Look at Character Attributes and Job-Related Aspirations in Film and Television," (and even more appropriately, commissioned by the Geena Davis Institute on Gender in Media), there is a pretty comprehensive statistical breakdown of the ways women characters are still sidelined in screen culture. Only around 6 percent of female characters over 40 were in some way referenced to being "attractive" on prime-time shows; as opposed to the 14.3 percent of women who fall in the 21-39 age demo.
"These trends … illuminate that prime-time females are valued more than prime-time males for their looks, youthfulness, and sexy demeanor," the study found.
There have been rare exceptions, notably the HBO hit Sex and the City, which for a while fueled every high school girl's dream of skipping their 20s and going straight for the Manolo Blahniks and Mr. Bigs. But Mr. Star, the creator of SATC, seems more concerned this time around with what signifies youth: outfits, pubic hair fashions and the faith in pharmaceuticals like Xanax and Ambien over cocaine. There's also the charming belief within Liza's publishing house that Joyce Carol Oates will respond to a Twitter hashtag involving selfies of topless girls with banners reading: "Show Us Your Oates."
---

In her new series, Ms. Foster lands a job and a boy toy on the Faustian bargain of having to pass as 26.

---
As the show begins, Liza finds herself, after 20 years married and out of the workplace, both under-and-over-qualified for entry-level positions in the publishing industry where she once worked. After a chance encounter with Josh (Nico Tortorella), a cute boy at a bar who assumes she's his age, Liza, goaded along by her flamboyant artist friend Maggie, (Debi Mazar) decides to take the con one step further. Fictionalizing her resume and crimping her hair, she gains employment under Miriam Shor's editrix, Diana Trout.
As in Sex and the City, work dramas are used to shade in the already-defined archetypes of female characters, but the focus is on the suspenseful question of when (if ever) Liza can find the courage to tell the truth and be herself in her romantic relationship.
AT TV LAND'S LOWER EAST SIDE premiere party for Younger, Ms. Foster, dressed in a pale gray tea-length gown with her hair in an updo, looks a bit like Cinderella confidently headed to the ball. On the red carpet, she's asked: What advice would she give her 20-year-old self? "I would tell her to call her parents more. And to eat better. And you don't need a boyfriend. It's O.K. to be single," she said
The career stakes are high here, of course, for Ms. Foster, who has already had one adorably quirky show cancelled. (This one, FYI, has a lot more sex.) But they are higher still for TV Land. In the era when former non-competitors like AMC and Bravo are making their way with Walter White-esque determination to create a better original product to wrap their brand identity around, Younger is an offbeat choice for a channel spun off from Nickelodeon's "Nick at Nite" programming block.
Geared at a subset of a subset of a population of parents who want to watch Dick van Dyke trip endlessly over that ottoman, it was also the birthplace of the original series Hot in Cleveland—starring Betty White—which broke audience records with its premiere. Less successfully, Fran Drescher's Happily Divorced, the Michael Richards co-starring comedy Kirstie (as in Alley) and Jennifer Falls have followed.
Even TV Land's bread and butter—syndication—was becoming an issue: After the myriad of rape allegations against Bill Cosby, all the episodes of The Cosby Show were pulled and replaced by Steve Harvey's Family Feud. Meanwhile, the restructuring at Viacom, TV Land's parent company, has already resulted in TV Land layoffs earlier this month.
So hiring the creator of Sex and the City to write a show that combines the raunchy humor of millennial sexcapades with the existential fear of aging (as a single woman in New York, no less) was a leap of faith for all participants.
The network is a good fit for the show, said Ms. Foster. Younger is "smart and funny and relatable and it's all about reinvention. And TV Land is reinventing themselves, and so are all of us on the show," she said.
"I don't know if the show would work without Sutton," said Mr. Star by phone. The pilot had been written without anyone specific in mind, but Mr. Star refused to "cheat" by casting "even someone in their mid-30s" for the part of Liza.
"Of course, I've been a fan of hers for years," he admitted. "She's the whole package … forgetting the fact that she's a super talented singer-dancer, she's a fabulous comedian. As a writer, you feel so lucky to be able to work with someone who can keep delivering."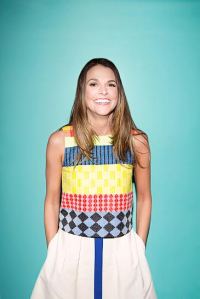 She's been given able co-stars. If Miller is pretending to be 26, her coworkers, interestingly, want to appear older and more established than they are. Hilary Duff as Kelsey Peters is exceptional in a role that's half Regina George from Mean Girls, half surprisingly supportive sister. In a twist on the traditional stereotype of young hipsters running circles around their older, slower colleagues, it is Liza who is alternately bemused, befuddled and annoyed by Kelsey and her generation; a stance that was mirrored in the writers' room, Mr. Star said, when he and several other "40-plus" writers would spitball ideas with the 20-somethings on staff.
"There are a lot of these writers' room moments that made it onto the show," Mr. Star confirmed. "One time in particular, we were having a conversation about birth control, and one of the younger writers just goes, 'What's a diaphragm?' "
That these jokes play off the younger generation's ignorance and not the older's out-of-touchness goes to the core philosophy of the show, and perhaps of TV Land as well: Can't we all just get along?
This signals to the audience … well, we're not really sure. A brand shift into something more hip and edgy, to be sure, but those are not necessarily the words that come to mind when thinking about Ms. Foster, who admits that she still hasn't figured out social media, and wouldn't know how to get back to Williamsburg—where the show was shot—if she tried.
Younger is also bursting with cameos from other cross-over Broadway babies like Tony winner Jane Krasinski, three time Tony nominee Martha Plimpton and Kathy Najimy, whose off-Broadway shows with Mo Gaffney contained some of the strongest critique of '80s feminist issues of the decade, disguised as sketch comedy.
While it's doubtful that Younger will be the show that defines or breaks through gender norms—it's not even on HBO, c'mon—as a conversation starter it's a deceptively simple and pretty package for these thorny issues. That it adds humor and a touch of dirty sex … well, what more could we expect from our nostalgia tune-in-channel?
Additional reporting by Molly Mulshine