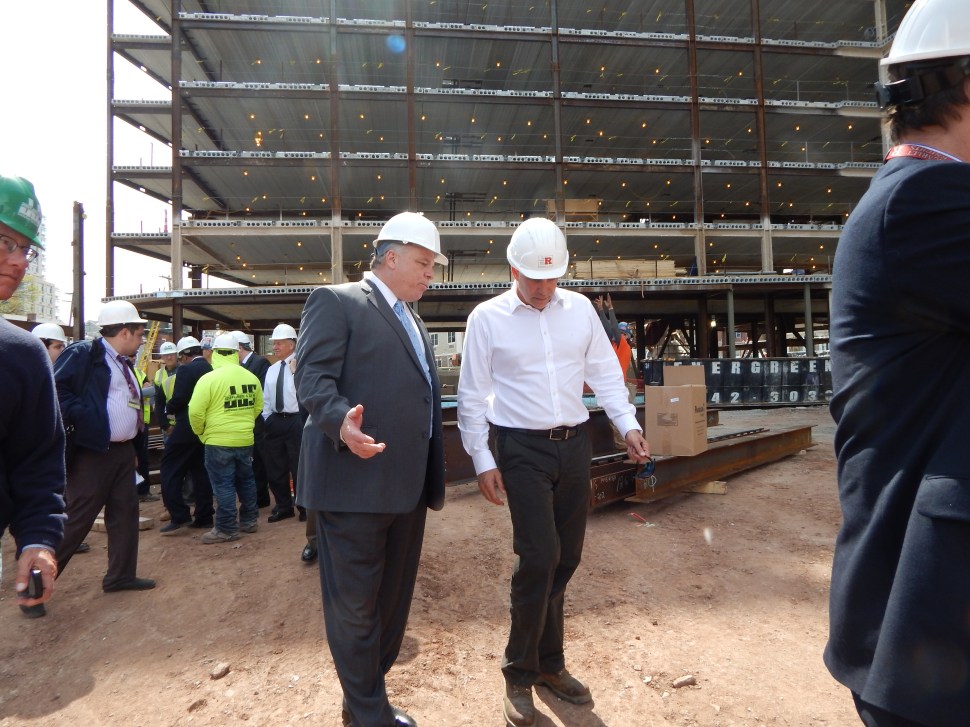 Though he might be a shoe-in for the job, Senate President Steve Sweeney (D-3) says he will not entertain the idea of becoming a U.S. Senator should a seat open up any time soon.
Speaking to PolitickerNJ at an unrelated public appearance yesterday, Sweeney, one of the state's top Democrats and a frontrunner in the early race for governor, said he would not consider the potentiality of a run for one of New Jersey's two senate seats, mainly because there isn't one open and he does not deal in "hypotheticals."
"I'm not talking. There is no entrance, there is no openings," Sweeney said. "It's not fair for people to even speculate, because it's a big hypothetical, and I don't live in hypotheticals. I have to deal in the real world."
The question was prompted, of course, by the situation of current U.S. Senator Bob Menendez (D-NJ), who finds himself in hot water after federal prosecutors slapped him with a 14-count indictment earlier this month for gifts he accepted and favors he did for Salomon Melgen, a Florida optometrist, campaign contributor, and personal friend. The ranking Democrat is facing some pressure to step down from his post, particularly from a handful of major media outlets and a few officials across the aisle. Also, the public seems to be split over whether or not the senator should resign: a Quinnipiac University Poll released today found that a majority of New Jersey residents think he should, while an earlier poll found a majority think he should stick around.
However, Menendez is still enjoying strong support from colleagues in Washington and allies at home — including Sweeney, who defended the fellow Democrat after the indictment by saying he has "worked tirelessly" for New Jerseyans and that he "should not be judged until he has his day in court."
"That's like you're convicting the person by people saying 'if'," Sweeney said again yesterday. "Everyone deserves their day in court, and the senator absolutely deserves to be treated fairly like anyone else. So any discussion about who is going to do this or that, it's not fair to the senator. It only clouds the issue."
While Sweeney made it clear that he has no interest in entertaining the thought, he didn't go as far as one of his gubernatorial rivals did when PolitickerNJ posed the same question earlier this week. Asked whether he'd consider running for senator, former Germany Ambassador Phil Murphy, who also seems to be gearing up for a 2017 bid, flatly answered "no".
"Beyond my enormous regard for our to senators, who I think will both be around for a long time, the answer is no," Murphy said. "I'm looking very, very seriously on the partisan side at looking at running for governor, period. I didn't hear much today that was beyond the reach of policy and leadership possibilities. We have some complicated problems, but this is not all advanced doctoral calculus. [Vision] starts at the top."