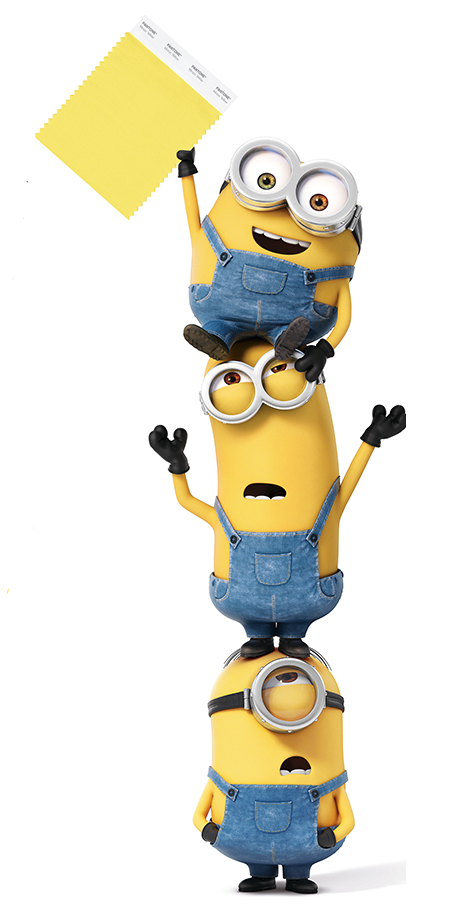 Just in time for the warm weather, Pantone has announced a brand springy color: Minion Yellow. Based on the hit animated film Despicable Me, the bright and zesty hue will be the paint company's newest swatch of the season, and the first ever movie-inspired color produced by Pantone.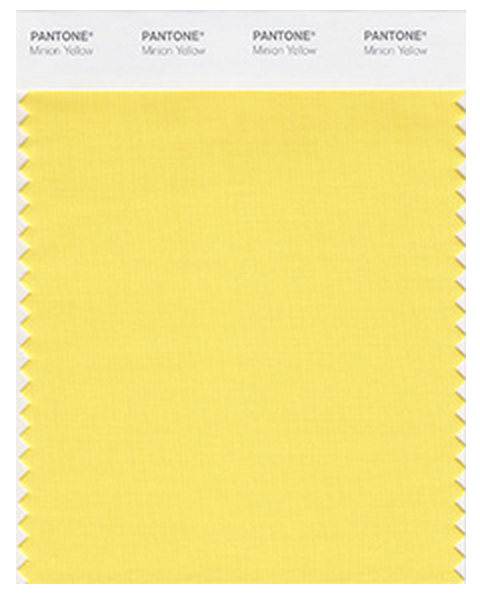 Pantone Minion Yellow is inspired by the favorite little monsters and helpers of Despicable Me protagonist/semi-villain Gru, voiced by Steve Carrell. The minions were so popular that they're set to star in their own spin-off film, titled Minions, in theaters July 10.
The company is producing the color in collaboration with Pharrell Williams, who created the film's theme song Happy. At the Pantone Color Institute, researchers analyzed the the movie's palette with animators in order to find its most distinguishing color. In this case, that was the distinctly soft tone that comprises Minion Yellow.
"Just as the sun's rays enliven us, Pantone Minion Yellow is a color that heightens awareness and creates clarity, lighting the way to the intelligence, originality and the resourcefulness of an open mind," Pantone Color Institute executive director Leatrice Eiseman said in a statement. "This is the color of hope, joy and optimism."
The announcement comes just months after Pantone declared Marsala—a deep purple, nearly wine-colored hue—the 2015 Color of the Year. The decision left many perplexed and questioning Pantone's tastes. But, despite the controversy, Pantone is pretty certain that Minion Yellow will gain the success it deserves.