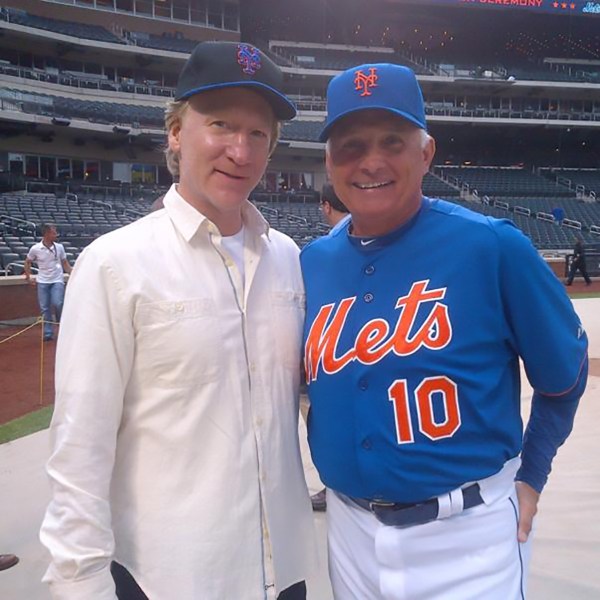 It's a universal daydream for sports fans: Who among us hasn't fantasized about owning the teams we root for?
Trouble is, franchises don't come up for sale very often, and when they do, they're not cheap: The Los Angeles Clippers, who have the worst cumulative winning percentage in NBA history, sold for $2 billion last August. Two months later, the small-market Buffalo Bills, who haven't made the playoffs this millennium, sold for $1.4 billion.
For sports-crazed investors who can afford to spend millions but not billions, buying a minority, non-controlling ownership stake is an intriguing option. The number of minority owners in sports has increased in the past decade-plus as franchise sales prices have skyrocketed: Compare the Bills' recent $1.4 billion purchase price to Woody Johnson's purchase of the Jets for $635 million in 2000.
Minority owners might not be able to make trades or fire the coach, but for a fraction of the investment amount, they enjoy many of the perks of ownership, like luxury box seats, invitations to team events, and access to current and former players.
---

'Minority owners love the idea that they get special treatment. It's not all about the money. A lot of this is about status.'—Former Texas Rangers' part-owner Michael Cramer


---
All that, and it's considered a good, safe investment. Since 2000, according to Forbes figures, the average sports franchise has increased 250 percent, with a compound annual growth rate of more than 9 percent, significantly better than the S&P 500's 3.2 percent. Sports are famously recession-proof: During the Great Recession, revenues in the "big four" sports leagues—the National Football League, Major League Baseball, the National Basketball Association and National Hockey League—continued to grow. In the last four years, franchise values have shot up as each of the leagues has signed lucrative new television contracts. (Pro teams have benefitted from the DVR revolution because, unlike with other programming, viewers are disinclined to watch games on DVR delay.)
"People no longer view this as a hobby or a frivolous investment," said Steve Greenberg, former deputy commissioner of Major League Baseball who has represented numerous pro sports owners in the purchase and sale of teams. "The fact is, major pro sports teams have a track record of steady appreciation."
People invest in minority ownership shares for many different reasons. Marvin Goldklang, a minority owner of the Yankees who grew up idolizing Joe DiMaggio, wasn't thinking of the economic benefits when he purchased a small share of the team in 1979. "It was an opportunity to get closer to the game I love and the team I rooted for when I was 4 or 5 years old," said Mr. Goldklang, who declined to disclose the amount of his investment. "At no point did I try to calculate or project how the value of the asset would grow over time."
But grow it has: The Yankees, purchased by George Steinbrenner in 1973 for $10 million, are now worth $3.2 billion, according to Forbes. Still, Mr. Goldklang says he has derived more "psychic income" than economic income from his stake in the team. He cites his memories of riding down Broadway on a float with his family during the team's World Series victory parades. He goes to a dozen or so Yankees games a year but has a policy of never entering the locker room or forming relationships with players. "I don't want [being an owner] to impact my ability to relate to the game as a fan," he says.
Specifics of minority ownership agreements vary widely. For instance, Yankees minority owners do not get free tickets or on-field access, but Michael Cramer, a former minority owner and team president of both the Texas Rangers and Dallas Stars from 1998 to 2004, said that Rangers minority owners were given such perks. "Minority owners love the idea that they get special treatment," he said. "It's not all about the money. A lot of this is about status and recognition."
Many minority owners buy in to better position themselves to eventually become a majority owner. Minority ownership enables them to familiarize themselves with running a team, while also allowing the leagues to become familiar with them. Robert Boland, professor of sports management at NYU whose firm, Boland Sports Practice Group, consulted on the recent sale of the Bills, calls minority ownership "the back door to [principal] ownership, a try-out ownership. It's the fastest way to owning a team because it allows you to be vetted by the league."
Locally, Mets and Nets principal owners Fred Wilpon and Mikhail Prokhorov were once minority owners of their respective teams. Longtime Nets minority owner Marc Lasry is now principal owner of the Milwaukee Bucks. And Golden State Warriors principal owner Joe Lacob once owned a fraction of the Boston Celtics, to name a few of many examples. Mr. Boland, citing the example of Mr. Wilpon, said that minority owners can sometimes become principal owners relatively inexpensively by increasing their shares rather than purchasing the team on the open market.
Becoming a minority owner can also yield indirect business benefits, much like joining an exclusive golf or yacht club can: As a vehicle to form relationships with other big hitters in the business community. Said Mr. Boland, "You're gonna be able to take people to meet players and bring guests into the [luxury] box. If you're in a business where you can somehow monetize that, it has actual value."
The story of Fred Wilpon's real estate firm, Sterling Equities, proves an instructive example of how being involved with sports teams can boost one's cache in the business community. Before Mr. Wilpon got involved with the Mets, Sterling could only get contracts to build in Queens and Long Island. Afterward, the world of Manhattan real estate opened up. "The change was dramatic," Mr. Wilpon once told The New Yorker.
Those interested in becoming a minority owner should first contact the respective league office, which often functions as a matchmaker between interested hopeful investors and teams, said Marc Ganis, president of SportsCorp LLC., a sports investment firm in Chicago. "There's no clearinghouse for these transactions like there is for other kinds of securities or investments," Mr. Ganis said. "They're not really transparent, because they're private and not public entities."
Often, Mr. Ganis said, majority owners simply reach out to potential investors themselves. He cited the recent example of the Ricketts family, which owns the Chicago Cubs, and has just sold 10 percent of the team in minority shares to finance a stadium renovation.
Recently, there has been a trend of celebrity minority owners, who find themselves in a mutually beneficial marketing relationship with their teams in which both parties increase their exposure. Take the famous local example of Jay Z, who owned less than one-fifteenth of 1 percent of the Nets, but was a lynchpin of the team's branding efforts, and performed the first concert at Barclays Center in 2012.
Ever since Jay Z divested his share of the Nets after he founded his sports agency, Roc Nation Sports, New York's most prominent celebrity owner is Bill Maher, whose $20 million share with the Mets comes with such perks as a free parking spot, the chance to throw out the first pitch every year, and for Mr. Met, the team's mascot, to be "made available for Owners at Citi Field events," according to the summary term sheet that the Mets gave potential investors.
Other celebrity minority owners include Magic Johnson (Dodgers), Justin Timberlake (Grizzlies), LeBron James (Liverpool FC), Will Smith and Jada Pinkett Smith (76ers), and Marc Anthony and Gloria Estefan (Dolphins). Celebrities often receive a discount price: Mr. Anthony and Ms. Estefan's respective $1 million shares of the Dolphins were financed by team owner Stephen Ross, Mr. Ganis said.
The general consensus is that all things being equal, sports leagues would rather have one owner per team, the better to reduce logistical headaches. But if more minority investors mean more cash at the time of the sale and higher sales prices, leagues generally see this as a worthwhile tradeoff. According to Mr. Ganis, the NBA and MLB are more comfortable with large ownership groups than the NFL because "it's an owner-driven league, rather than more commissioner-driven."
So what are the downsides of being a minority owner? For one, they usually have no decision-making input, in contrast to the one-share, one-vote practice of public companies. According to Mr. Ganis, minority owners often sit on an advisory board, as opposed to a controlling board, and usually don't get to attend league meetings. He added that call-options—where a majority owner forces a minority owner to sell back a share of the team—are very rare but not unheard of.
Capital calls can also occur on occasion. According to Mr. Cramer, they were more common during the pre-television contract years, when a sizable number of pro teams had negative cash flow. Minnesota Vikings' majority owner Zygi Wilf hit up minority investors for several years after purchasing the team in 2005, to help cover losses from debt payments.
Another concern for minority owners is that it's often difficult to unload shares quickly if the team itself isn't being sold. "If you get yourself in a situation where you want to liquidate soon—whether from a divorce or whatever—you can't just go to the marketplace and get the value of your share," said John Moag, chairman and CEO of Moag & Company, an investment banking firm that has consulted on the sale of several professional teams, including the Miami Dolphins and Milwaukee Brewers. "You'll get a full realization of your share when the franchise is being sold, but it's a lot more difficult getting value out of that when the team isn't being sold."
There's also the nagging worry that, given the rapidly escalating prices of teams, fed in large part by new television contracts, the economics of pro sports is in a bubble. But most analysts dismiss this concern, pointing out that sports franchises have not only survived every technological change—from radio, to television, to cable, to the DVR era—they've thrived. "Put it this way: We're in a bubble," Mr. Boland allowed. "But I don't think it's one that's going to deflate."
Greg Hanlon's sports writing has appeared in the Observer, The New York Times and on Slate.