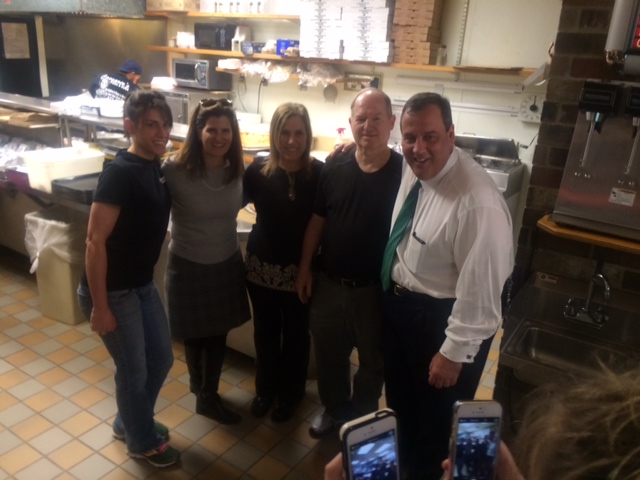 MANCHESTER, N.H. – During a critical trip to New Hampshire that could shape the fate of his potential 2016 Republican presidential bid, New Jersey Governor Chris Christie has faced a flurry of questions from residents and reporters. But in a state where many campaigns have gone off the tracks, Christie dodged a cuisine-based derailment.
New Jersey prides itself on being the homeland of some of America's best pizza. Dedicated devotees of certain cherished pizzerias will allow no disrespect for their favorite spots.
So while many New Jerseyans have felt disrespected in recent months while Christie has traveled widely to drum up support for a possible White House run, the Garden State governor apparently reached the limit about how much love he would lavish on New Hampshire when asked a key culinary question.
Moments after he left Caesario's Pizza on Elm Street in downtown Manchester on Tuesday, PolitickerNJ asked Christie point blank: which state has the better pizza, New Jersey or New Hampshire?
"I didn't try it, so I couldn't tell you. But listen, I'm a Cammarata's guy from way back," Christie said, referring to a prominent pizzeria in his boyhood hometown of Livingston. "My brother used to work there."