Pettifleur was absent from last week's The Real Housewives of Melbourne. To make up for it, this episode started with another strong dose of the Sri Lankan-born housewife mercilessly bossing around retail employees.
Pettifleur takes her son, Nathan, clothes shopping, and they can't find a tie that'll go just right with his new $8,000 suit (happens all the time, amiright?!). They happen to like the tie their sales rep is wearing, so, unsurprisingly, Pettifleur demands he take it off and hand it over.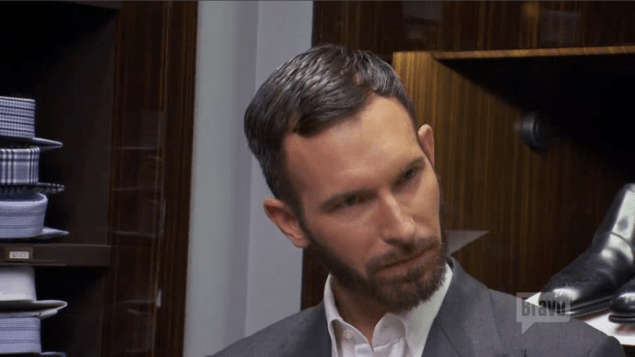 Before they pay the exorbitant price of the suit, Pettifleur reminds Nathan how lucky he is that she immigrated to Australia and started making a bunch of money. Growing up, she didn't have the opportunities he has now. Like forcing innocent subordinates to turn over the clothes off their back.
Gina's attending a charity fashion event where she's going to auction off one of the 978,549,430 sparkly gowns she's worn in her lifetime, and Gamble comes as her date.
"I love being Gina's date. It's the lesbian in me," says Gamble, who I thought was trying to ward off sex rumors.
Meanwhile, this episode's MVP award goes to the proud dudes who paid $4,000 for Gina's old dress. I feel like the three of us could be really good friends.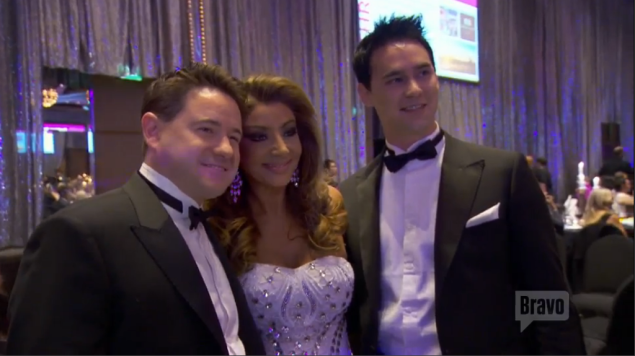 BFFs Jackie and Janet, meanwhile, are spending the evening—I kid you not—at a speed-dating event specifically geared toward cougars, so Janet can find a man.
"A younger man appeals to me," Janet says, "because why woud I spend my spare time pushing someone in a wheelchair?" Why indeed, gurl.
As Janet talks with each dater, Jackie, on the sidelines, uses her psychic powers to glean information about the men. "He's absolutely full of shit," Jackie says of the second guy Janet meets. Uh, not sure you need psychic powers to figure that one out; the guy's a "lifestyle coach" with a flashy shirt and goatee who apparently never learned how to properly sit on a couch:
Though Janet has good connections with some of the other guys, she doesn't feel like any of them are ~the one~. Still, Jackie insists speed-dating gave Janet the confidence to show the universe she's ready for a man.
I guess Jackie got over the terror of watching Pettifleur twerk, because Jackie, Pettifleur and Chyka meet up for lunch. Pettifleur wants to know what Gamble's been saying about her behind her back.
Jackie and Chyka confess that Gamble's been giving everyone Barbie names, and that Pettifleur's name is "Nouveau Riche Barbie." Pettifleur acts like she's TOTES fine with it—treating everyone to another speech about how she immigrated from Sri Lanka and made a bunch of money on her own and she's proud of it blah blah blah.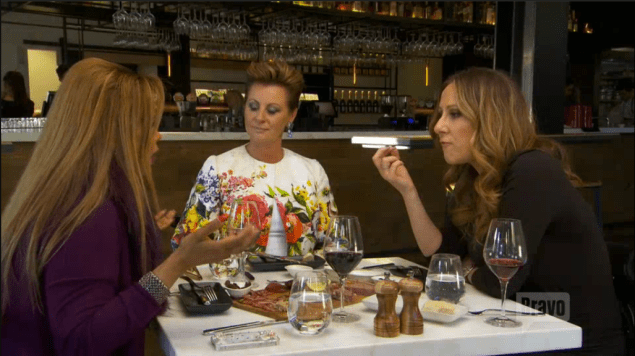 But on the inside, Pettifleur is still trying to figure Gamble out.
"She's either totally oblivious because she's so dumb, or she is really smart and she's playing everybody square," Pettifleur concludes. Nice!
Jackie and Ben are searching for the new face for their beverage company, La Mascara, so they pay a trip to a modeling agency. As they pore over a table laden with make-up-free selfies submitted by wannabe La Mascara models, Jackie notices she's getting psychic vibes from the photos.
"She plays guitar," she says of one of the photographed women, "I'm going to ask her when I see her." "She's got five children," she says of another. Eventually, they narrow the pool down to six finalists. When she meets them, Jackie is certain that her angels will tell her who the winner is immediately.
Chyka and the man of my dreams her husband, Bruce, are hosting a dinner for all the housewives and their husbands/man friends. This'll be the first time Janet and Gamble have seen each other since they sort of kind of resolved their issues on the golf course, and Janet's interested to see how it goes.
All goes smoothly to begin with, with everyone eating some super hilarious frozen delicacy.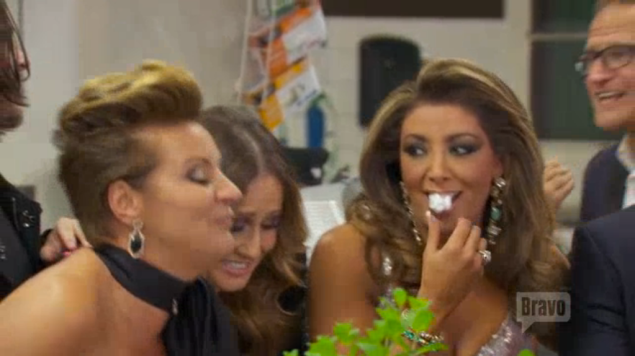 Everyone moves to the dining room, and I notice that Chyka is wearing that weird neck garment—an old gift from Bruce—that she discovered when she cleaned out her closet a couple of episodes ago. It's still definitely a weird neck garment, but, like, cute.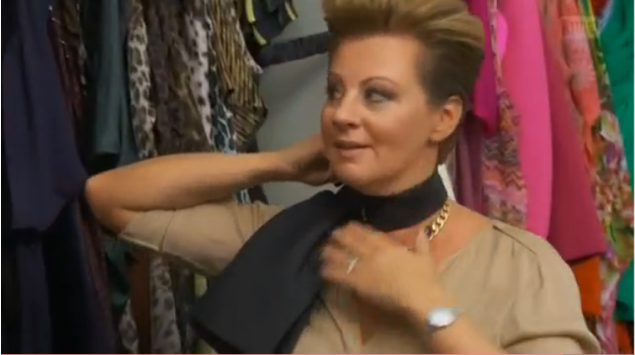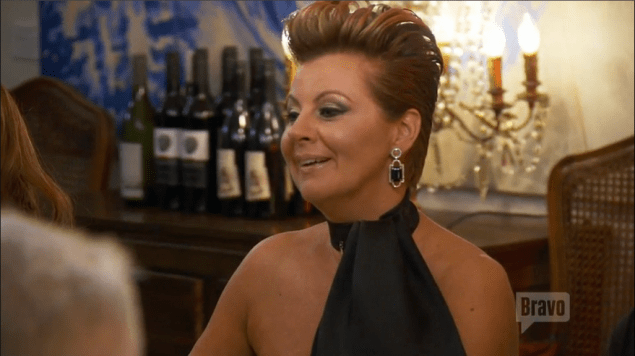 But the happiness train only goes downhill from there. First stop: Lydia getting really emotional about her son's wedding, which just took place in Florence. She somehow ends up telling everyone about a stillborn she had at 21, and it reminds Janet of how she almost lost her son in the fire. Needless to say, tears abound.
Oh—except from Gina and Gamble, who are inexplicably giggling through Lydia's whole spiel. Uh, RUDE.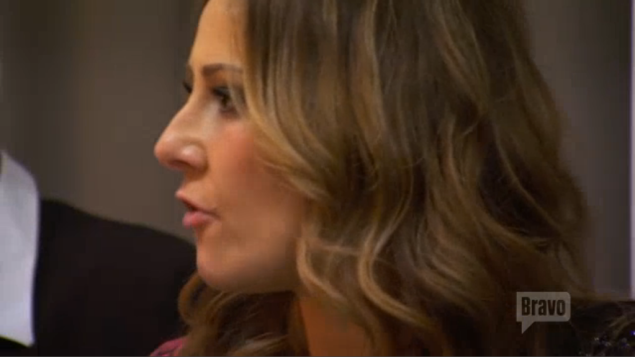 Then, things get REALLY dark. In her private camera interview, Gamble actually applauds Lydia for speaking out.
"There's a lot of tragedy in women's lives," she says. "It's good that she can share. Not all of us can." Er, I'll just leave that there.
But the train goes even more downhill. Pettifleur calls out Gamble for calling her Nouveau Riche Barbie, and demands to know exactly where Gamble's supposed old money comes from.
Gamble, meanwhile, demands to know why Pettifleur has been calling her stupid. This devolves into the most immature argument of all time. "Are you?" Pettifleur asks Gamble. "I don't know, are you?" Gamble replies. This continues for what feels like three hours—until Gamble thankfully decides to "move back to her friends."
But the drama with Gamble continues! Despite their frolicking around on the golf course, Gamble is not over Janet spreading rumors about her. Janet is, like, so not wanting to talk about it for the billionth time. Poor, sweet Rick tries valiantly to reel Gamble in ("Gamby! Gamby! Gamby!" he cries), but it's too late: the fight is on.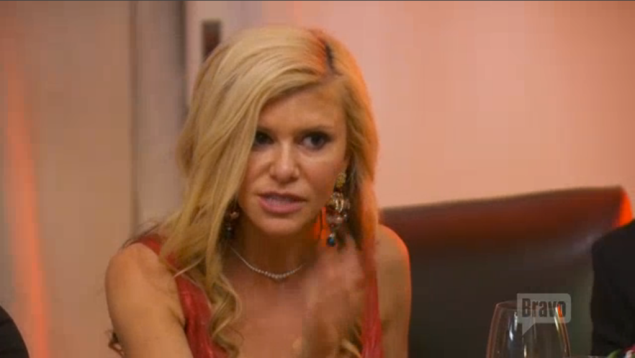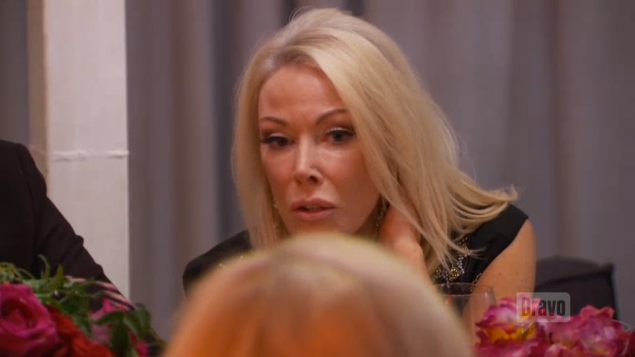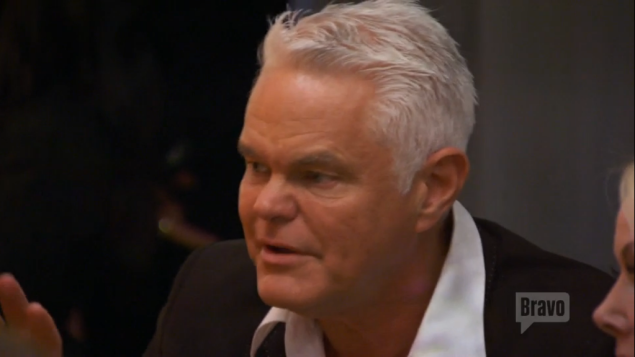 The women continue the boring, repetitive argument for a while, until Gamble finally decides she wants to go home. Rick, meanwhile, just wants everyone to make up. "Let's all move on and be friends," he says to the camera. LOVE U RICK.
The next day, Janet and Pettifleur meet for lunch to rehash all the s*** that went down at Chyka's dinner. They agree that while Pettifleur might be nouveau riche, Gamble is totes a gold digger.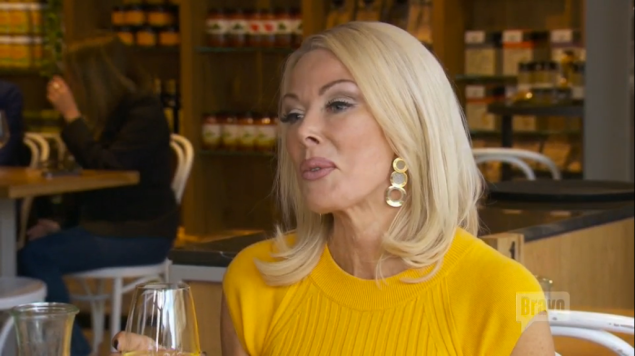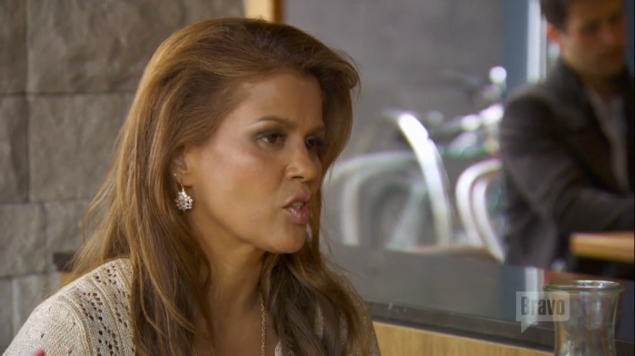 Last but not least, Gamble and Chyka walk their dogs together. Gamble, if you'll recall, has been training her talentless dog to compete in dog shows, and she's apparently learned so much from her dog trainer, she's just dying to share her secrets with Chyka. Unfortunately, things don't go as planned: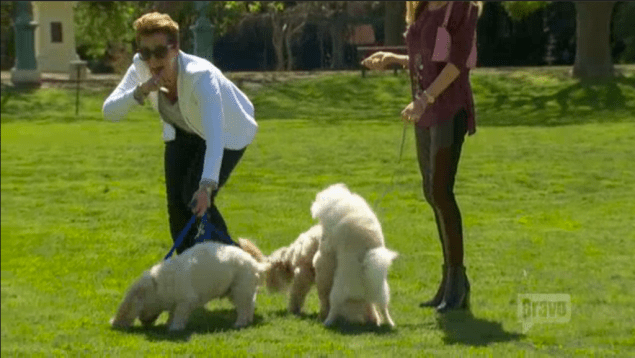 When the humping is over, Gamble announces she's inviting all the women to Sydney next week, so they can see where she's from. By "Sydney," does she mean "a sex party"? IDK, only time will tell!