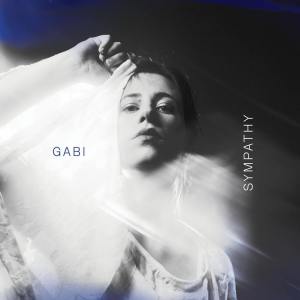 Sympathy, Gabrielle Herbst's first LP as GABI, is a colossal debut for a singular voice. Made with the help of producer/songwriter Daniel Lopatin (who molds radiant, pensive soundscapes as Oneohtrix Point Never), the album is sweeping and elemental like Bjork's classical-leaning arrangements, yet bleak and chilling like Scott Walker's cavernous avant-garde.
After playing this year's SXSW music festival in Austin, where she opened up for recently reunited shoegaze maestros Swervedriver, we chatted with Herbst upon her return home.
The Observer: The great Daniel Lopatin helped produce Sympathy. How did you two first connect?
Gabrielle Herbst: Daniel heard my demos via our mutual friend and colleague Autre Ne Veut. He contacted me shortly after hearing them and we met in Greenpoint. After that first meeting I knew I wanted to work with him and Software [Lopatin's label]; I felt as though he understood my vision in an incredible way.
Were you constructing Sympathy during the time of your Bodiless opera?
Yes, I actually was working on both projects simultaneously for a period of time. I would spend a night working on the opera and then switch back into working on songs for GABI. It was interesting how they influenced each other—each project was so different yet came from a similar intuitive place of investigating the dream world and unconscious. I was pretty lost in that state myself for about a year.
How were the vocal layerings on "Mud" coordinated?
I composed those vocal layers on my old Boss looping pedal. The mechanics are very simple but felt just perfect for the song. I discovered those melodies and layers in intimate improvisatory sessions and they stuck. Sometimes very simple electronic instruments give the most exciting results.
---

'For me, a performance is always going into a trance of some sort—I feel like I'm leaving behind my day-to-day self and channeling the music with my full body.'


---
What does the stage set-up feature for a live Sympathy performance?
For local shows, I often have my full band, which includes a vibraphone, marimba, drum set, violin, viola, trombone, electric guitar, electronics and myself on keys and vocals. It's really fun when I can bring the full band to venues and just engulf the space with such a rich sound. On the road, we have been performing as a trio involving midi-vibraphone, more electronics, guitar, my vocals and keyboard. Both versions of the band I find really exciting for different reasons.
I get a real thrill out of connecting with the audience in different ways while performing. For me, a performance is always going into a trance of some sort—I feel like I'm leaving behind my day-to-day self and channeling the music with my full body. Expressing the music through movement and gestures is something I like to explore in performance—storytelling with my hands, arms and legs.
You studied both vocals and composition at Bard. How did your time at the college shape your approach to musical scales, modulations and other techniques?
I was lucky enough to have studied voice with [music department instructors] Ilka Lomanco and Rufus Muller and composition with Joan Tower, Marina Rosenfeld and Zeena Parkins at Bard. It was a rich environment to grow as an artist, I had many different influences and was taught things that ranged from the history of electronic music, to how to burn holes into LPs and how to compose for large ensembles and manage orchestration. It was really a special place for me where I discovered what I wanted to do with my life and began to carve out that path—I'm grateful for the openness of the institution.
Melodies on "Where" and "Hymn" are redolent of biblical numbers that I had to sing while in Hebrew school. Is there a Judaic influence on Sympathy, or am I just meshugganah?
That's interesting! When I was composing "Hymn" I think I was influenced by certain melodies that remind me of hymnals and have a kind of simple but ascending structure to them both musically and emotionally. I didn't have any particular religious inspiration of any kind but rather was inspired by giving listeners the feeling of transcendence through sound—my own kind of abstract "Hymn." The song "Where" was specially inspired by listening to female singers of the 'Are'are [people] from the Solomon Islands. They make some of the most beautiful music I've ever heard.
GABI will perform for her record release show at Le Poisson Rouge on April 22.
[youtube https://www.youtube.com/watch?v=YucBRhf0ZgI&w=560&h=315]