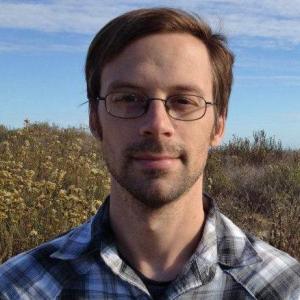 The Pulitzer Prize winners were announced yesterday afternoon in an understated press conference up at Columbia University.
Journalists at the type of news outlets that often win awards tweeted pictures of their award-winning newsrooms while those at other types of news organizations that used Twitter to make jokes. Jack Shafer published a lengthy critique of the whole damn system. Bloomberg News, which, as an online organization, became eligible for the prize in 2008, won for the first time. Weekly magazines, newly eligible, did not win. The Wall Street Journal and The New York Times both won for investigative reporting, although the Time also won in two other categories. The Pulitzers themselves celebrated 99 straight years of award giving.
But by the end the day's end, a different narrative about the Pulitzers had won the unofficial prize for most eagerly repeated (and aggregated) story about the Pulitzers. A reporter who had just won an award had already left the business. For public relations. Because of the money. Get that? A Pulitzer Prize winning reporter is now a publicist. A publicist. 
LA Observed and The New York Times reported the news in stories about the surprise local reporting win for the Torrance, Calif.-based Daily Breeze. The fact that Rob Kuznia, one of the reporters on the Pulitzer-winning team, had become a publicist soon became its own story.
"One of Today's Pulitzer Prize Winners Left Journalism Because It Couldn't Pay His Rent. Now He's in PR," Slate explained in a headline. "Pulitzer Winner Left Journalism for a PR Job So He Could Pay His Rent," blared Gawker.
It's exactly the kind of depressing news that journalists love to use as confirmation that the industry is in decline. If Pulitzer Prize-winning reporters can't make it work financially, what hope is there for the rest of us?
"Journalism was my thing," [Mr. Kuznia] said. "I always felt lucky that I had found what I wanted to do in my 20s while others were still looking for it."

But at 39, the career he so loved barely paid his bills. Six months into his job at the Breeze, he had to take a pay cut. While friends his age were buying homes, he was still renting and driving his old Honda, built in 1989.

He said the paper's win was a testament to the importance of local journalism.

But the profession, he found, "seems to be melting and I felt too financially unstable."
We can all shake our heads at the fate of an industry where even an obviously talented reporter has switched sides, given up, sold out.
"Now the former reporter, who had more than 15 years' experience covering local affairs, is celebrating the career high in his new job… as a publicist," wrote Gawker.
Based on this reaction, one could assume that Mr. Kuznia has really sold his soul. Is he shilling Pepsi? Trying to put a positive spin on environmental catastrophe for oil companies? Barking at gossip reporters on behalf of celebrity clients?
In fact, Mr. Kuznia is working in the publicity department at the USC Shoah Foundation, an institute "dedicated to making audio-visual interviews with survivors and witnesses of the Holocaust and other genocides a compelling voice for education and action."
"[Mr. Kuznia] added that the award seems to close one chapter in his professional life to make way for a new one. He has gone from reporting on community stories to working on 'global issues of the highest magnitude' – genocide, tolerance and education around the world, to name a few," a press release on the Shoah Foundation's website reads.
So, O.K., he's obviously a publicist now. But if a local reporter goes to the other side for the money, he could sell out harder than promoting Holocaust education.