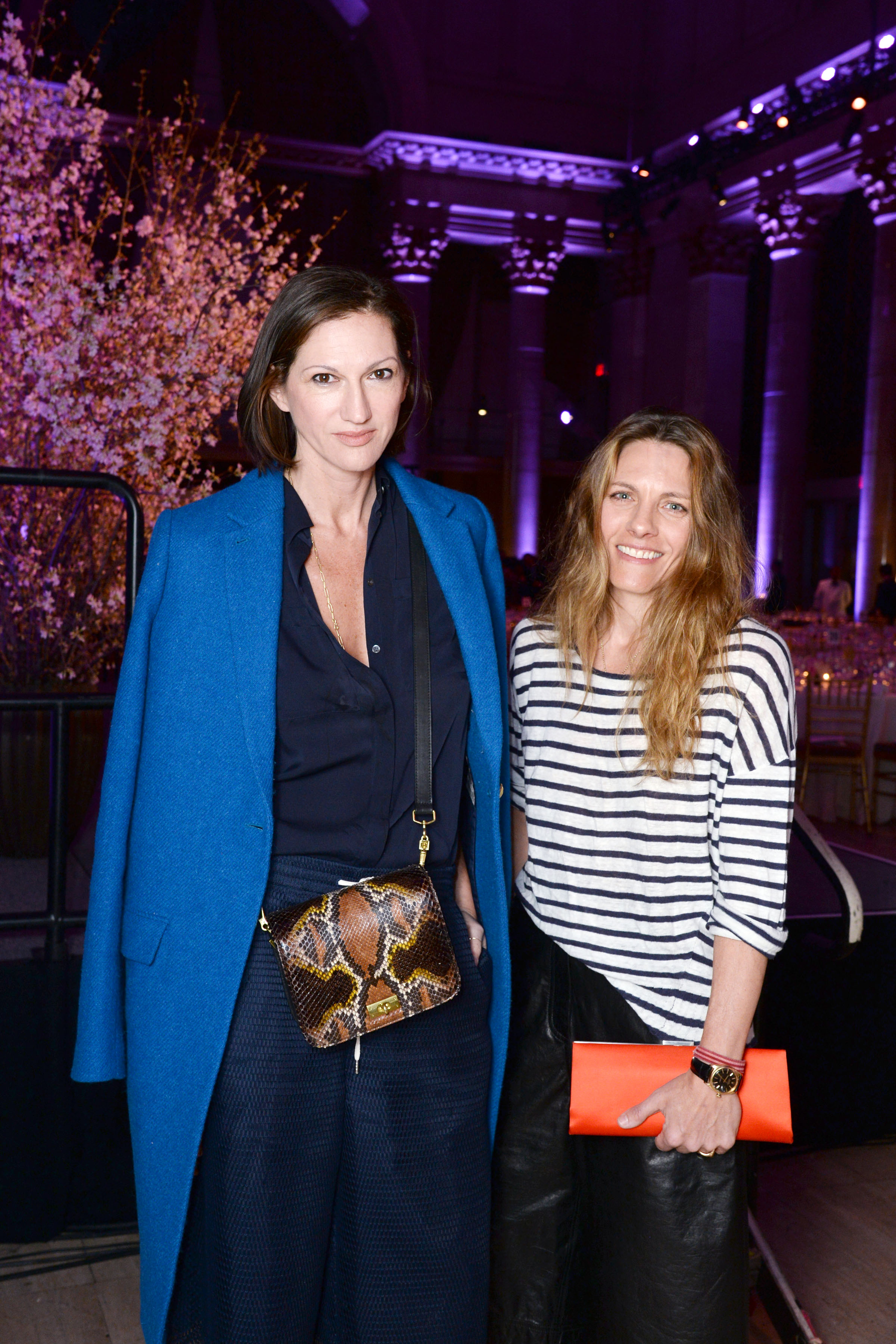 After years of being known for her bright lipstick, thick glasses and scraped-back, neat ponytails and buns, Jenna Lyons debuted a whole new look last night at the 2015 Center Dinner at Cipriani Wall Street.
Accompanied by her partner, Courtney Carangi, Ms. Lyons forewent both her glasses and her orangey-red lip. Her relatively bare face was accompanied by a slick bob. Of course, many celebrities and fashion bigwigs have made the chop from long layers to lobs over the past year. But never one to follow the crowd, Ms. Lyons is apparently keeping her short 'do sleek instead of adopting the tousled, wavy look that has been the rage.
Just six weeks ago, Ms. Lyons was in a textbook-Jenna look at the fall and winter J. Crew presentation. The brand has made a habit of cheekily styling some models with thick glasses and bright lips to match their much-loved creative director. It remains to be seen if, in the fall, J. Crew catwalkers will have their hair lopped off, too.