WEDNESDAY April 15
Sometime in the last two decades all of the artists decamped from Chelsea and moved to Brooklyn. You can probably find at least a few at The Brooklyn Artist's Ball. This year's gala will honor exiting museum director Arnold L. Lehman, as well as Jean-Michel Basquiat. Brooklyn Museum, 200 Eastern Parkway, 6:30 p.m., brooklynmuseum.org, $1,000 for ball, $100 for dance party
THURSDAY April 16
It's 3D Print Week NY, who knew? Probably local hackers hoping to DIY an Uzi or in their bedroom. As part of the festivities, spend the day at the Javitz Center, where you'll be able to marvel at the latest in 3-D printed fashion or chat up high-tech Doomsday Preppers at the confab's meet-and-mingle. Javitz Center, 655 W 34th St, 3dprintdesignshow.com, free with online registration; $20 on site, events start at 10 a.m.
FRIDAY April 17
Dale Peck has been out of the reviewing rat race since 2003, when he quit just months after this infamous review hit the pages of The New Republic. Mr. Peck is perhaps best known for being the last of the feuding book critics — his war with Rick Moody made Gore Vidal vs. Norman Mailer look like lawn croquet — but he's a formidable writer of his own works, including countless ferocious essays and the books Martin and John, The Law of Enclosures, and a well-regarded YA novel, Sprout. I knew Mr. Peck at FSG, in the days after Martin and John, back when his British publisher (Chatto) decided to release his book as F*ing Martin, except they spelled it out on the cover. Peck grew up rough in Kansas, and I grew up sheltered in Delaware, and my small-town self was distinctly shocked by some of the magazines that ran book reviews of Mr. Peck's work. The Observer did some classic reporting on Mr. Peck's next move, which was the first of his many moves. It's been a long time since we've heard his distinctive, opinionated voice. He's weathered a few changes since then, and outlasted the old New Republic itself. Mr. Peck will be reading from his new book Visions and Revisions: Coming of Age in the Age of AIDS.—Rebecca Kurson
BookCourt, 7 p.m., 163 Court St, Brooklyn, free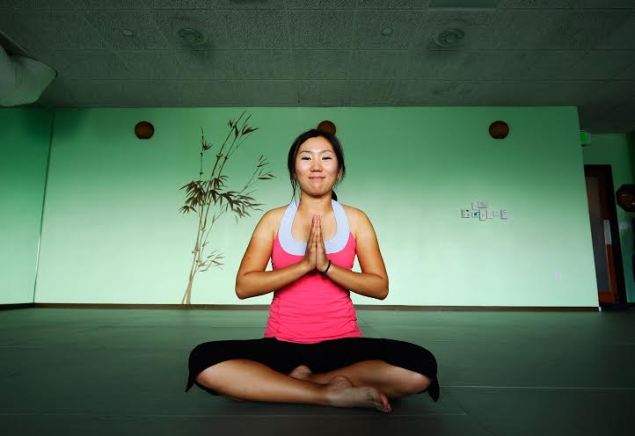 SATURDAY April 18
Pablo Picasso once quipped that, "Two of the most frustrated trades are dentists and photographers—dentists because they want to be doctors, and photographers because they want to be painters." I don't know, my dentist talks a lot about his family and just seems like he's in a really good place. I bet every single photographer on display at the 35th Annual AIPAD Photography Show New York feels good, too! Well, at least the ones that are alive. Some highlights from the next show put on by The Association of International Photography Art Dealers include Burt Stern's iconic images of Marilyn Monroe (at the Staley-Wise Gallery) and Alfred Stieglitz's 1930 palladium print of Georgia O'Keeffe (at the Edwynn Houk Gallery). I mean, every one of the photographers is considered not only an artist, but a great artist, so I think they're fine. Anyhow, Picasso is a fool. Glad we solved that. Park Avenue Armory, 643 Park Avenue, 11 a.m.-6 p.m., aipad.com, $30
SUNDAY April 19
I like the idea of yoga a lot. The people who do it seem willowy and meditative. And they wear very flattering pants! I would definitely not pay for a class, though. If you and I are in the same boat we are in luck. Sangha Yoga Shala is hosting an open house where anyone can sign up for free yoga classes throughout the day.
Sangha Yoga Shala, 107 North 3rd Street #3E, 10:30 a.m.-5 p.m., sanghayoganyc.com, free
MONDAY April 20
Gather with probably the only New Yorkers not celebrating Hillary's announcement at the Women's National Republican Club Annual Awards Dinner, honoring Congresswomen Virginia Foxx and Elise Stefanik. Women's National Republican Club, 3 West 51st Street, 6:30 p.m., wnrc.org, invite only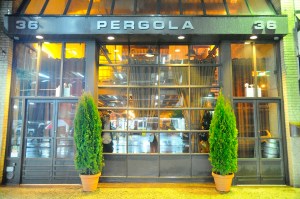 TUESDAY April 21
The florist-turned-restaurant Pergola will again be filled with flowers for its Enchanted Forest-themed Spring Fling. The event includes complimentary cocktails and snacks from its new spring menu. Pergola, 36 West 28th street, 6:30-8:30 p.m., open to public with RSVP to victoria@pergolanewyork.com
WEDNESDAY April 22
Happy Earth Day! You probably forgot about it entirely, because it's not a holiday with food or glamour. Well, at least not until now. Make your way to the African Rainforest Conservancy's 24th Annual Artists For Africa Benefit. The benefit will honor artist Andrew Sabin.Tribeca Rooftop, 2 Desbrosses Street, 6:30-10:30 p.m., 501auctions.com/artistsforafrica, $250