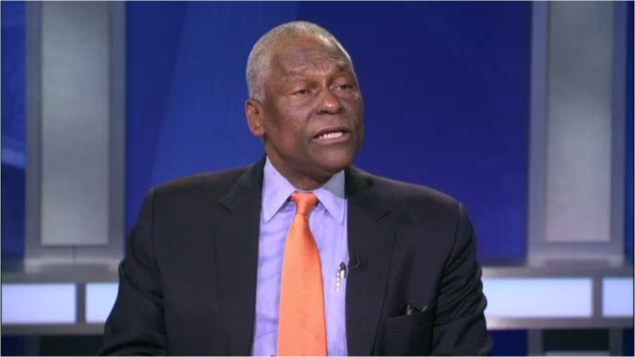 Assemblyman Keith Wright, a Harlem Democrat, said last night the exploration phase of his campaign for Congress is "going extremely well" and people in the district have been "very supportive" of his nascent bid to replace Congressman Charles Rangel.
"We are exploring. Technically we are exploring running for Congress and the exploring is going extremely well at the moment," Mr. Wright said on NY1. "People are very supportive and people are very encouraging and we are looking at it very, very seriously."
Mr. Wright, long rumored to be a top contender to succeed the 84-year-old Mr. Rangel, opened an exploratory committee in January to run for the upper Manhattan and Bronx-based seat. Long a center of African-American political power, the district is now majority Latino, but the black Mr. Rangel held off two furious challenges from a Latino lawmaker and could sway the race in 2016 if he endorses Mr. Wright.
Mr. Rangel has said this term would be his last, though he broke a promise to retire at least once before.
The chair of the influential Assembly housing committee, Mr. Wright was briefly a candidate for Assembly speaker after the former speaker, Sheldon Silver, was indicted on corruption charges and resigned. Mr. Wright stepped aside to endorse the candidate who would end up becoming the next speaker, Carl Heastie of the Bronx, and his decision to bow out could have implications for his 2016 race. Mr. Heastie, then the chair of the Bronx Democratic Party, promised that Bronx Democrats would back Mr. Wright's congressional campaign and Congressman Joseph Crowley, the chairman of the Queens Democrats and a Heastie supporter, vowed to lend resources to Mr. Wright if he cleared a path for Mr. Heastie, sources say.
If Mr. Rangel steps aside, the first open congressional race in upper Manhattan in well over a half century is expected to draw many candidates. Former Assemblyman Adam Clayton Powell IV said in February he would run for the seat, Assemblyman Robert Rodriguez is exploring a bid and State Senator Adriano Espaillat, the lawmaker who challenged Mr. Rangel twice, is likely to run again.