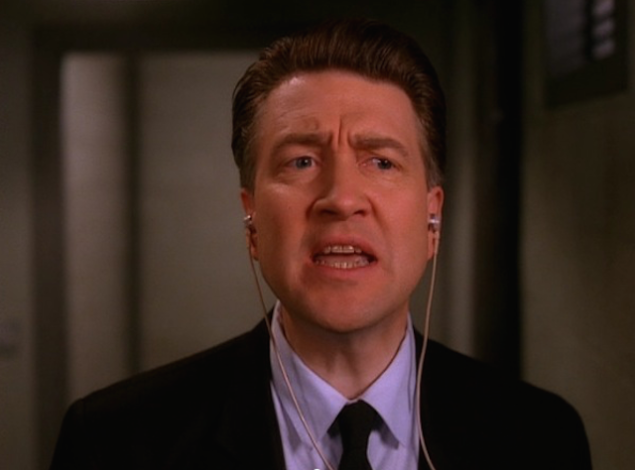 We hope Ray Wise likes playing Ken Cosgrove's father-in-law on Mad Men, because it looks like the actor who infamously portrayed Leland Palmer on Twin Peaks might not be reuniting with the show's creator on the new series. Ever since David Lynch and Showtime announced their collaboration to restart Twin Peaks in 2016, the rumor mill has seen more action than the Packard's: Showtime is backing out! David Lynch is pulling the project! Someone finally realized how untenable it is for us to give a shit unless Sherilyn Fenn is 100 percent involved!
The news this weekend has only added another log (lady) to the fire, when David Lynch announced via Facebook that he'd no longer be involved in the project because they weren't paying him enough. Hey, at least he was straight up about it:
Dear Facebook Friends, Showtime did not pull the plug on Twin Peaks. After 1 year and 4 months of negotiations, I left because not enough money was offered to do the script the way I felt it needed to be done. This weekend I started to call actors to let them know I would not be directing. Twin Peaks may still be very much alive at Showtime. I love the world of Twin Peaks and wish things could have worked out differently.
The thing is, while this news is certainly sad and a good reminder about why we can't have nice things, I have to say I'm not really surprised. Lynch is a notorious auteur when it comes to his filmmaking: his last movie, Inland Empire, was self-released so he wouldn't have to deal with studios. Muholland Drive was just a failed ABC pilot with a weird ending tacked on. Just look at season two of the actual Twin Peaks, where Lynch left and the whole thing just fell apart in one soggy, Windom Earle-shaped lump. Anyone paying attention could see that Lynch was harboring reservations about resurrecting the series, based on his already working knowledge that television isn't this great vast Wild West that people imagine it to be; that someone like Soderbergh could retire from films and that doesn't mean that serial narrative's streets are lined with gold.
Still, many of us in the Lynch-dom community are feeling frustrated by this turn of events and wonder why, if he was unhappy with the money and creative control over the project, Lynch agreed to do the project at all. Especially on Showtime, when the director has been ahead of the curve about distributing original material on streaming formats in times past.