Veteran Democratic operative Constantina Meis of Bergenfield this week announced her candidacy for the executive vice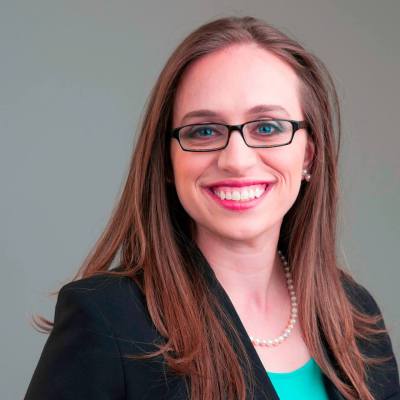 presidency of Young Democrats of America, one of the country's largest youth-led partisan political organizations.
An active member of the organization since 2009 who for two years has served as national chair of its women's caucus, Meis is a community organizer by trade with deep roots in the business, the veteran of numerous New Jersey campaigns.
"I'm a community organizer by trade and for nine years I have been doing training, management and field and I want to continue that nationally," Meis told PolitickerNJ this morning in a telephone interview.
Not since 1985 has a person from New Jersey occupied an executive position with Young Democrats of America, an organization founded in 1932.
"My focus is engaging Young Democrats in the process," said Meis, formerly an employee of the Passaic County Sheriff's Office who's running on a national ticket with Louis Elrod of Georgia.
The scrappy, well regarded Meis intends to run her campaign in typically gritty fashion. The election for Young Democrats of America's executive leadership occurs at an August convention in Los Angeles, California.
She's already contacting those more than 1,000 voting delegates. "My focus is to run an old fashioned campaign, and I'm calling every delegate and traveling to state conventions," said Meis, including an upcoming trip to Lincoln, Nebraska.
"People see me get my hands in the dirt," she added, eschewing the notion that a New Jersey brand won't play well nationally. "I say what I mean when I'm at these conferences and, for what it's worth, they're charmed by me."
The Bergen County-born daughter of Greek immigrants, Meis worked in Kentucky politics prior to her longstanding work in her home state. She  served as a statewide deputy for Barack Obama's 2008 campaign in New Jersey under then-State Director Trish Mueller; and worked as a field operative for U.S. Rep. Bill Pascrell's (D-9) storied 2012 Democratic Primary campaign. She also worked the 2012 Menendez Campaign.
She cites the 2008 general and 2012 Democratic Primary campaigns as two of the most inspiring.
"I love the fighting spirit of Pascrell," Meis said.
In a nod to the 2016 presidential contest, PolitickerNJ asked the candidate why young people should care about a presidential candidate pushing 70 who appears anointed. "We haven't had a woman president yet," said the Democrat. "Hillary [Clinton] is a progressive who has fought for our issues for years and I am excited about that."
Does she believe that the Democratic Party lost some youthful energy in the aftermath of the 2008 election?
"It's been a rough couple of years," Meis said, "but I believe we have a solid base of young people fighting for issues, and my job is to make sure we are always focused on the issues. I go back to my roots as a field organizer and I seek to apply that on a national scale, connecting folks with unions and progressive organizations."