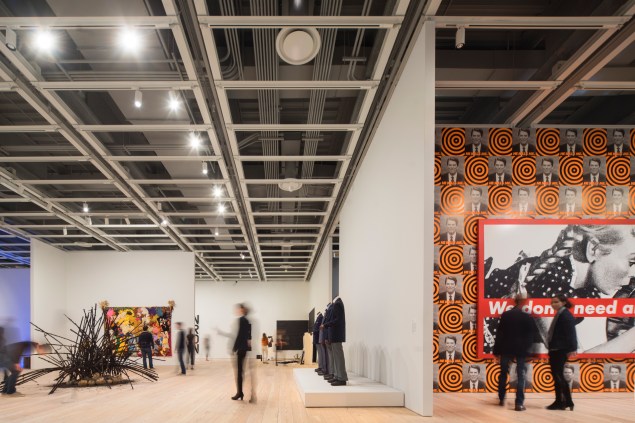 Would you believe it if I told you that I, too, organized a showcase of the Whitney Museum collection, which was installed on a full floor in the Breuer building on Madison Avenue, and even prompted something of a scandal in the press?
The year was 1973, not even a half-century ago, when a small group of us, "museum interns" in the Whitney's recently launched Independent Study Program, or ISP, put together "MUESUM" ("museum" spelled backwards, naturally), a deftly titled and even a little bit hostile look at the Whitney's track record of acquisitions from its annuals and biennials over the years.
I say hostile because we took a rather dim view of the Whitney's purchases. We were snarky avant la lettre, if nothing else. I couldn't tell you what was in the show. Perhaps a checklist is buried somewhere deep in the museum archives. I do recall being enamored of Jo Davidson's 1920 bronze sculpture of Gertrude Stein posing cross-legged like a Buddha, especially after we discovered it in storage, framed by its precisely carpentered shipping crate.
Besotted by the rule-based esthetic of '70s post-minimalism, we sought to install the art in chronological order. We couldn't care less how the works looked when hung next to each other. Our hard-core concept was quickly nixed by the museum's then-director, Jack Bauer, who insisted that visual serendipity play a part in the show's design.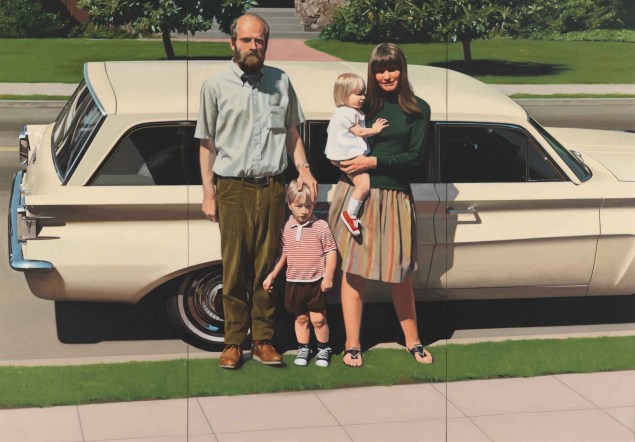 The scandal, such as it was, had nothing to do with the exhibition proper. Rather, "MUESUM" also included photostated statements by the Whitney's staff and trustees, describing their duties. Some bigwig got a little too grandiose in his description of his role, prompting mockery and then a high-stress revision of his wall text. As it turned out, our exhibition was the first as well as the last time the museum allowed the ISP to display its shows in the main building.
Today, we have a brand new Whitney Museum of American Art, which, as everyone must know by now—despite the enduring popularity of museum bashing—is being greeted with tons of love. Has everyone gone soft? Or is it that a show of 400-plus artists guarantees a sizeable fan base?
---

Old-school museums echoed Greek temples; in the 21st century, the model for our museum is the condo tower.

---
It's true that the exterior design of the building has received mixed reviews, drawing comparison to a fortress, an ocean liner, an ice machine, a patio grill and worse. The building does rather suggest a giant appliance—an avant-garde art machine, perhaps?—not unlike architect Brad Cloepfil's Frigidaire of a Museum of Art and Design on Columbus Circle.
More important is the status of Piano's design as the preeminent "skyscraper museum" in the U.S., with its main galleries high up on floors five through eight, featuring expansive windows and terraces facing east and west—an apt metaphor for an "American" art museum—giving a glorious panorama of the city. Two of the museum's westernmost galleries essentially discard the art experience altogether, in favor of a row of sofas looking out at the view through large plate glass windows.
Old-school museums echoed Greek temples; in the 21st century, the model for our museum is the condo tower. The Whitney invites us to use the museum as a base to look outward at the world, as well as to search for inward esthetic experience. For this, predecessors include the "inside-out" design of the Beaubourg in Paris, with its rooftop terrace looking over the city, as well as the Mori Art Museum in Tokyo, located on the 53rd floor of a shopping center high-rise, with its budget supposedly supplied by tourist admissions to a 54th-floor "Tokyo City View" observation deck. But do the luxurious city views supplied by Piano's new Whitney have any significant effect on an art-viewing experience that feels, all of a sudden, like it might just need a quiet, interior space?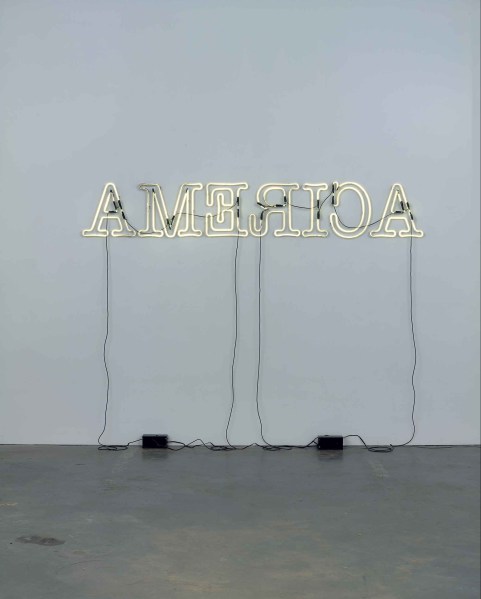 Much can be said about the inaugural installation, "America Is Hard to See," which traces about 100 years of American art through 23 "chapters," or thematic galleries. As a new story of U.S. modernism, the show rightly emphasizes the early development of our own vernacular of industrial and machine forms. The show is democratically revisionist, putting its iconic masterworks on the wall side by side with unfamiliar things by lesser-known artists, many of them women and people of color. Several alternative histories coexist with the mainstream. Paintings sit easily alongside photographs and prints from the same period, which adds to the contemporary feeling of the installation.
As an exhibition, "America Is Hard to See" is a glorious celebration—who would have it otherwise? But the show is awash in ominous undercurrents. The ambiguous tone is set by the 1951 Robert Frost poem that gives the show its title, a bit of homespun doggerel that mocks Columbus as a loser who not only fails to find the treasure he pledged to his queen, but also was unable to see the promise of "all we call American." As it happens, his folly, "sailing east to find the west," might also define the method of our ever-contrary avant-garde.
That dark American promise, and the struggle of artists against it, is everywhere at the Whitney. Galleries are devoted to the Great Depression, the long (and obviously unfinished) struggle for civil rights, the AIDS epidemic and 9/11. Works like these draw power from their truth, and that truth is grim. But it's a good thing when art addresses political and social issues, and protests injustice and advocates change.
Still, like exhaust fumes in a closed garage, a subtle anxiety seeps into "America Is Hard to See," all but choking out the utopian impulse we usually associate with modernist art. Minimalism works are brightly enameled but rigid and regimented. The monochromes are severe but empty. George Segal's plaster pedestrians from 1969 are frozen in a hopeless urban tableau while the crossing sign blinks endlessly, "Walk, Don't Walk." Susan Rothenberg's nine-foot-tall painting of a charging horse from 1979 looks starved and blind. Neil Jenney's 1969 Threat and Sanctuary pictures a life raft floating out of reach of a frantic swimmer. The emblematic Three Flags (1958) by Jasper Johns, which measures less than 3 by 4 feet, seems strangely shrunken and flat, especially next to an overbearing wall of Coke bottles by Andy Warhol. Even the New Hoover Convertibles by Jeff Koons, which only a few months ago seemed so emblematic of our ubiquitous consumer utopia, now looks like just so much secondhand crap.
Well, I appreciate the edge, because America needs a good kick in the ass. Pollyanna that I am, I also wonder if we've given up on the romanticism that matches art with ideas of joy, peace and transcendence. Some of that can be found at the Whitney, to be sure. Step outside onto the museum's large fifth-floor terrace, and relax in one of the dozens of brightly colored chairs designed by Mary Heilman. Here, the spirit of Matisse lives.