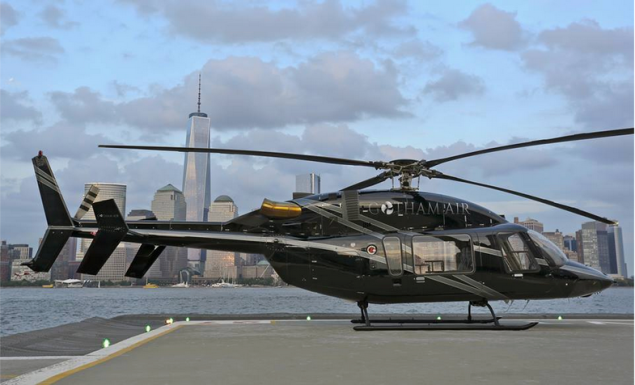 There's no denying traveling by air to the Hamptons beats slogging it out on a jam-packed Long Island Expressway. And this summer, Hamptons-bound New Yorkers will have the added luxury of being able to choose exactly which on-demand helicopter service they'd like to fly.
Gotham Air, the self-proclaimed "Uber for the skies" that launched in January, recently announced they're expanding their destinations this summer, starting Memorial Day weekend. Initially only flying to NYC-area airports, the helicopter service will soon offer flights to a variety of summer hotspots in Massachusetts and the Hamptons, as well as commuter flights to and from New Jersey, Westchester and Washington, D.C.
When it came to expanding Gotham Air's services, "the Hamptons were just natural," CEO Tim Hayes told the Observer. "We think that we're doing something that will add value to the community in a way that hasn't been there before."
So where, exactly, will Gotham Air be offering flights this summer? In Massachusetts, they'll fly to Martha's Vineyard, Nantucket and Provincetown. In New York, they'll fly to East Hampton, Montauk, Southhampton and Westchester. In New Jersey, they'll go to Atlantic City, Belmar and Morristown. They'll also offer flights to Washington, D.C. Starting prices-per-seat range from $188 (Westchester) to $1,239 (Provincetown).
Gotham Air is known for letting users book individual seats on helicopters, as opposed to chartering the entire chopper. Starting this summer, you'll have two possible ways to book seats.
One option is to take one of Gotham Air's pre-scheduled flights. They'll be flying to the Hamptons, for instance, at 4:30 and 6:30 p.m. every Thursday and Friday.
Or, should none of the pre-existing flights fit your schedule, you can also use the app to crowdsource your own on-demand flight. Gotham Air will locate other users looking to make the same trip, and when at least four seats of a maximum six are confirmed, the helicopter will fly.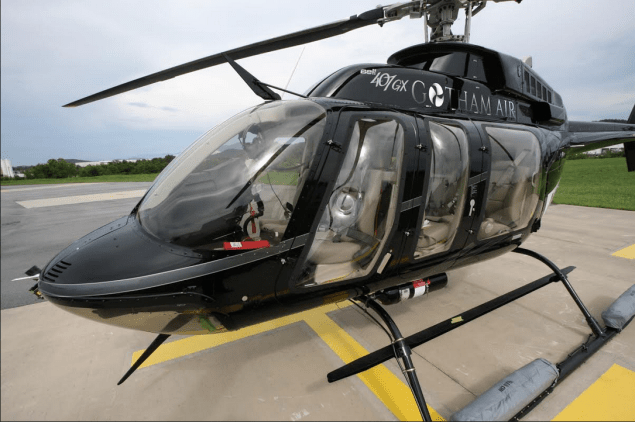 In addition to its new roster of destinations, Gotham Air is also introducing a new fleet of Bell 407GX helicopters, operated by Helicopter Flight Services. The new helicopters are equipped with noise-reduction technology that lets them "fly quiet," as Mr. Hayes put it, meaning they shouldn't upset the Hamptons residents who have been vehemently complaining about helicopter noise. The new choppers' decibel level is about the same as a lawnmower, Mr. Hayes said.
Gotham Air isn't the only service offering on-demand chopper rides to the Hamptons. BLADE, the creator of that secret, luxurious speakeasy under the FDR, has been offering flights to the Hamptons since Memorial Day last year.
Mr. Hayes, who generally shies away from talking about competitors, conceded to saying that Gotham Air "provide[s] a far superior in-flight experience." He mentioned that Gotham Air's windows are three times larger, and that they have "beautiful" Bose sound systems.
"We're a more luxurious service," he said. "A helicopter, I say, is a lot like a car—they come in many shapes, sizes and styles."
"We think we're flying in something that's sort of the Mercedes S Class of super-car," he said.
And worry not—like BLADE, Gotham Air also permits passengers to drink on-board.
"On the weekend," Mr. Hayes said, "I think it'd be encouraged."