These days, Adam Weinberg is happy, even a little giddy, but tired. He pulls up a chair in the new cafe of the Whitney Museum of American Art, a $450 million project nearly a decade in the making, and plunks down into it with some evident relief. Somehow, cupcakes appear.
"It's a glorious moment," he said, and doesn't mean the cupcakes.
Four days in to a nearly two-week blitz of trustee dinners, founder cocktail parties, member sneak-peaks — the museum officially opens to the public May 1— the director of the biggest deal in New York right now is in a reflective mood. "What do I wish I had known then, before we started [the project] that I know now?," he repeats our question and then sighs. "I wish I'd known that we'd have Hurricane Sandy." Almost without meaning to, he glances at the Hudson River, which serves as the gray-green front lawn to his new nine-story American art headquarters on 99 Gansevoort Street.
"it's all okay," he hastens to assure the Observer. "We we're able to retrofit in time" and adequate plans have apparently been made so that the Hopper masterpieces and the like don't get swamped in the rain, but "we could have saved some money" if he'd known sooner.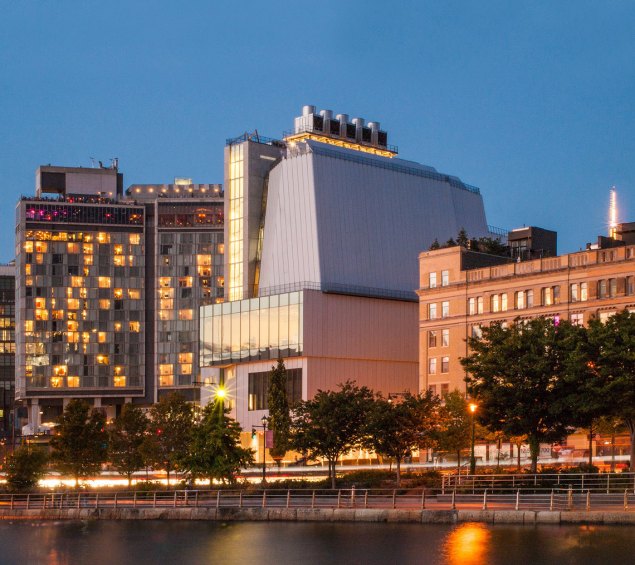 He shrugs off any discussion of hindsight, though. These days, Mr. Weinberg is a man affably resisting the urge to say "I told you so."  His museum came in on time, on budget and it has pre-opened to something between general acclaim and deafening cheers. (This almost never happens. The pattern of most museum expansions has been cost overruns, leaks, buildings that don't "get" art, and subsequent million-dollar renovations to renovate the renovations)
Some donors, colleagues and trustees were skeptical about the move, but have…changed their tune, he noted.  "A donor [who had opposed the move from the Upper East Side] came up last night and said, I didn't get it, now I do. It wasn't quite an apology but…I'll give you his name, a real-estate guy, great collector, Leslie Garfield —because I want him to read this."
At the age of 60, and with "5,10" years left at the museum, Mr. Weinberg relishes the fact that he's left something behind for the next director, he said.
An Upper East Side resident himself, Mr. Weinberg understands those who grouse about a longer commute to the institution, but he loves the meatpacking neighborhood, he said, adding that his brother used to run the well-known nightclub and performance space on 14th Street, The Cooler.
"This neighborhood has great shopping, great nightclubs, great art spaces, what it didn't have is a cultural anchor." The new Whitney Museum "adds a little bit of gravitas," he said.