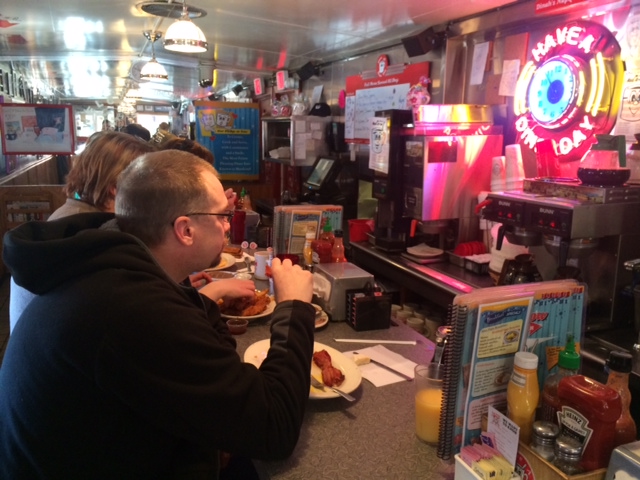 WINNERS
John Graham
The Essex County Democratic Committee honored the "Mayor of New Jersey," inducting the Fairview Insurance executive and party fundraiser into the party organization's Hall of Fame.
Cory Booker
In a demolition derby among Chris Christie, Bob Menendez and Booker, only the Love is on the Line senator from Newark looks relatively unscratched at the moment and has a 51-25 approval/disapproval rating.
Anne Sciaino
The senior aide to Booker prior to his 2013 Senate bid will serve as Hillary Clinton's finance director for New Jersey.
Analilia Mejia
It's not every week you get honored by President Obama alongside Microsoft's CEO, lead the largest Fight for Fifteen action in the state, or successfully defeat a NJ BIA/Chamber lawsuit challenging the paid sick days ordinance you helped make law through referendum.
Sean Kennedy and Phil Alagia
The South and North Jersey operatives came in first and second in this week's PNJ operatives' poll, earning 885 and 803 votes respectively and burying the rest of a distinguished field. The pair will have several days to rest while we clear two more decks of operatives toward a grand finale sometime toward the middle of next week.
UNDECIDED
Chris Christie
So he got zapped with one of the worst polls of his political life, the one in which 69% of NJ respondents say they don't think he'd be a good president. The economy sucks. State credit downgraded. Every person you talk to wants out. The entire state feels and looks like the final epic scene in "Exodus Gods and Kings," minus, of course, the epic context. Oh, yeah, and then there's Bridgegate, which sources say comes to a head next week. So it's a disaster. Yet Chris Christie generated marvelous headlines in New Hampshire. People don't care about his pop hits tour anymore here, but Christie's New Hampshire handlers don't care about New Jersey in a GOP Prez primary. So he's up in the air.
LOSERS
Joe Ferriero
A federal jury found him guilty this week of racketeering charges. But insiders picked apart the verdict with a deepening sense of confusion over the rules of engagement in this game, wondering how what the former Bergen County Democratic Committee chairman did is any different than using a supposed independent PAC to influence an election and then getting the insurance work, being the broker, or the legal work or the development that is coming in town.
Geoffrey Soriano
The Somerset County prosecutor felt the withering wrath of a front-page Star-Ledger piece questioning his findings in the deaths of John and Joyce Sheridan of Montgomery, which he ruled murder/suicide.
Bob Menendez
His indictment case hasn't yet gone to trial, but according to a Quinnipiac University Poll this week, 52-39% want him gone.
Salomen Melgen
The feds jolted the fundraising Florida doctor pal of Menendez's with a new 76-count indictment.
Bob Martin
The commissioner of the Department of Environmental Protection (DEP) couldn't or wouldn't provide specifics related to the Exxon Mobil case in his appearance before the Senate Budget Committee this week. Sierra Club Director Jeff Tittel criticized Martin for failing to answer senators' questions about the 800 plus gas stations and other sites included in the state's proposed $225 Exxon settlement deal.
Nunzio LaGrasso
The Florham Park man received 28 months in prison for his role in the affairs of the Genovese organized crime family of La Cosa Nostra (the "Genovese family"), including engaging in a pattern of racketeering activity by extorting Christmastime tribute payments from members of the International Longshoremen's Association (ILA).