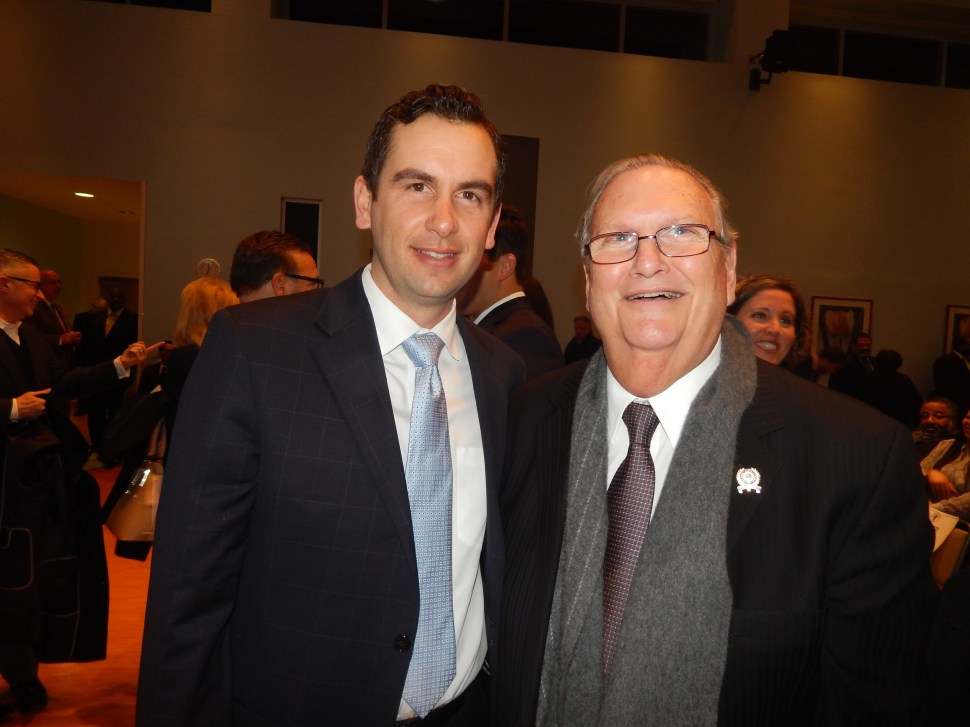 WINNERS
Tom Kean, Sr.
Friends far and wide from both parties this week helped the former governor celebrate his 80th birthday party.
Ras Baraka
The Newark mayor's "Children First Team" slate savored victory in the Newark Public Schools Advisory Board election on Tuesday.
Jeb Bush
Not only did the former Florida governor pick off a Christie confidant, but a GOP source tells PolitickerNJ that Team Bush is planning a fundraiser for June – in New Jersey.
Essex County Democrats
Led by Essex County Executive Joe DiVincenzo, Essex County this week paid tribute to the late former State Democratic Party Chairman Ray Durkin with a very tastefully executed plaque ceremony.
Joe Orlando
The North Jersey political operative came in first in this week's unscientific PolitickerNJ operatives' poll.
LOSERS
Chris Christie
As the White House-seeking governor urges allies to keep their powder dry on prez politics (doesn't it feel like we've been writing that expression since 2011?), long time pal state Senator Joe Kyrillos (R-13) gave a $10,000 check to former Florida Governor Jeb Bush. Christie's job approval rating also sank to its lowest ever levels and 70% of New Jerseyans say if he runs for governor he should resign, according to a Quinnipiac University poll. For more on the subject, check out what New Jersey's best statewide political columnist has to say here.
Herman Saatkamp
The president of Stockton University resigned as the faculty considered a resolution regarding their support of the president's leadership as a result of the Island Campus legal issues. For more, see The Press of Atlantic City's story here.
David Hespe
Another department head testifying before the Senate Budget Committee, another guy with no new money to do anything to augment the education of New Jersey's school children.