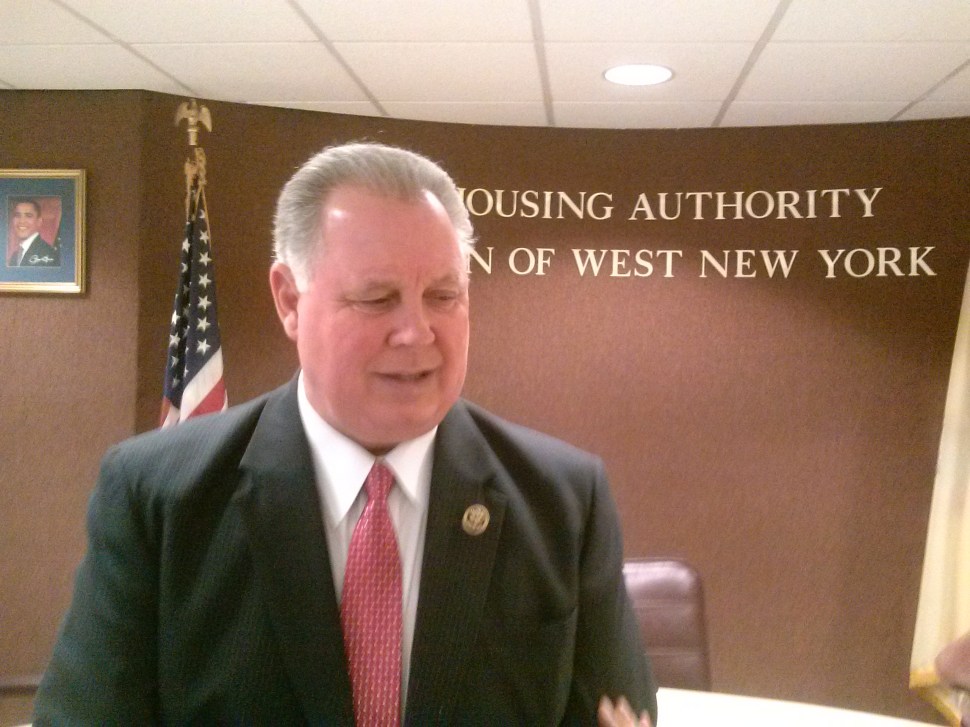 WEST NEW YORK – Typically, the winner in a mayoral campaign here is the first candidate who can get his opponent in a para-military cap, cigar, beard and Sierra Maestra jungle gear, but with two weeks to go this contest appears to feature two candidates who have dispensed with the Castro imagery for the most part in favor of bare-knuckle brawling.
The alpha males in the race – incumbent Mayor Felix Roque and challenger Commissioner Count Wiley – are former same-foxhole opponents of the Hudson County Democratic Organization (HCDO) who parted company once they landed in Town Hall together. It would be like Cienfuegos and Che pitching hand grenades at each other once they got rid of Batista, but that's an image likely to be severely frowned upon here where the Cuban population can't stand Castro and his much romanticized ilk.
Now, Roque ($42K in the bank, according to his team's last ELEC report) is the establishment, having found "redemption," in the words of U.S. Senator Bob Menendez (D-NJ) after surviving his computer hacking trial. As for Wiley, "He's being disruptive," said Pablo Fonseca (below), the political brains behind the Roque reelection effort.
A source close to the contest argues that Roque has sufficiently absorbed those essential infrastructural pieces of the HCDO to put himself in front by probably about ten points. People at today's Roque press conference with U.S. Rep. Albio Sires (D-8) at the Housing Authority seemed to be taking greater delight in the neighboring North Bergen tilt featuring regional political patriarch state Senator (and Mayor) Nick Sacco against businessman challenger Larry Wainstein.
"He has money," a source said of the challenger, "so he's making Nick work for it."
Here in West New York, with Menendez now hobbled by his own indictment and Roque looking to mop the decks of his old political ally Wiley, Sires is stepping it up, very visibly undertaking that role of local guy made good, back home from Washington, D.C. to help keep Town Hall in friendly hands.
"He's done a good job and I'm supporting him," said the congressman and former mayor, referring to Roque. Both men anchored this morning's announcement of the West New York Housing Authority's participation in the Federal Rental Assistance Demonstration (RAD) funding program affecting 715 public housing units. In 2011, Sires was an under-the-radar opponent of then-incumbent Sal Vega, lending heft where it counted in a strictly unseen capacity. Menendez meanwhile was essentially Vega's reelection strategy.
One could not walk down Bergenline at this time four years ago without hearing a sound truck trundling through the streets broadcasting the U.S. Senator's voice. That's not the case now, but Sires insisted that if one asks people, "Support for Bob Menendez in West New York is strong," he told PolitickerNJ. "People love Bob Menendez in West New York."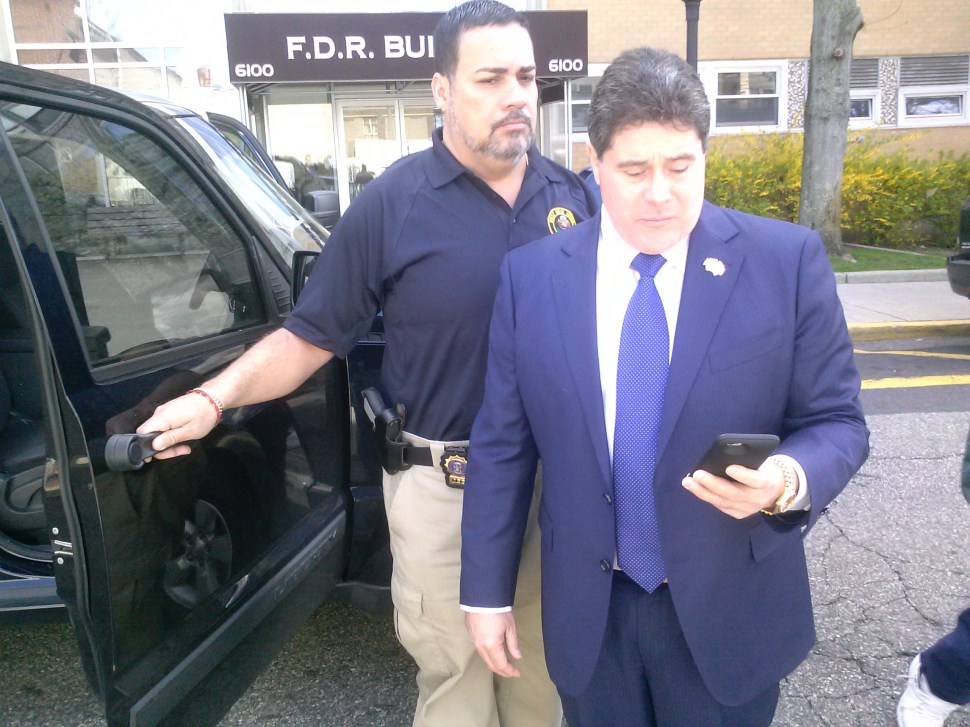 He added, referring to his longtime close political ally who faces 14 counts of corruption charges, "He has my support and will continue to have my support and I am confident he will make it through this."
If Sires appears now to be that most active and visible HCDO pillar to lend its support to Roque's cause, Wiley simultaneously struck at both of them in a statement.
"The WNY United Slate welcomes the awarding of $24 million through the Federal Housing Rehabilitation program to the Housing Authority in West New York," Wiley (last ELEC form due not on file) said. "Though, in typical political fashion, Mayor Roque is trying to utilize this program for political benefit two weeks prior to the municipal election. The past three administrations have chosen to ignore the crisis that we face in West New York today for low income/affordable housing. As we speak, the homelessness rate in town increases daily because of the lack of such affordable housing. In contradiction, these same administrations have brought in numerous luxury developments that continue to the ignore the critical needs of our community.
"The timing of this program continues to be suspicious, and warrants the question of 'Why didn't Mayor Roque and Rep. Sires push for the allotment of this money sooner?' This political grandstanding, before an election, will be seen as the farce it is by the residents of the town. Furthermore, as the FBI has visited the Housing Authority confirmed per reports in local media, how are we to be confident that the $24 million will be properly used to update these units? Many of these residents are living in units that are have not seen updates in decades. In addition, with Mayor Roque bringing the town into a debt status of $37 million dollars, the allotment of these funds is destined to be misused and misspent."
Asked for comment, Sires' staff said the event was "strictly governmental."
Fonseca stepped forward at the event to sell Roque. The veteran operative cited those local conditions that sparked Roque and Wiley to revolt at the outset, and a reversal by the administration of the sitting mayor. "There was a 52% tax increase under the last mayor," Fonseca said. "In his [Roque's] four years in office there's been a stabilization; just a 1.5% increase over the last four years, which is unheard of in Hudson County."
For more on the subject, see the Hudson County View's report here.