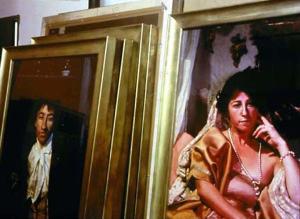 Yale School of Art Dean, writer and curator Robert Storr was the keynote speaker at the Appraisers Association of America's Award for Excellence in the Arts today, and spoke glowingly about the winners, artists Ilya and Emilia Kabokov. Of the Russian-born geniuses, he noted that he had added a Kabakov piece to the collection of the Museum of Modern Art when he was a curator and "there deserves to be a serious retrospective in this country [of their work] by a major museum."
We caught up with him after the speech to ask: Who else does? Here, his off-the-cuff picks: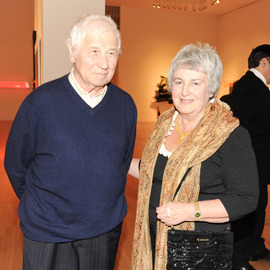 Jorg Immendorff: This German artist was "one of [Joseph] Beuys' favorite students" and his investigations of the "lost history of German art" were important, but "there's never been a major show," he said.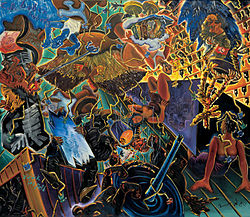 Louise Lawler: "One of the most interesting members of 'the Pictures Generation' but she's also more than that. She's on a par with Cindy [Sherman]. The work is really rich and deep" and, interestingly, she's recently added installation to the type of work she does.
David Hammons: He's a great artist "but his works have not been seen by the general public. Ever."
As for that article earlier this week on Observer.com/art about Mr. Storr's strong feelings about art critics like Jerry Saltz that has since gone viral, Mr. Storr said he had no regrets about his candor. "People don't say things they don't believe, or at least I don't," he told the Observer. "I've known some of [these critics] for years. I could have said worse."