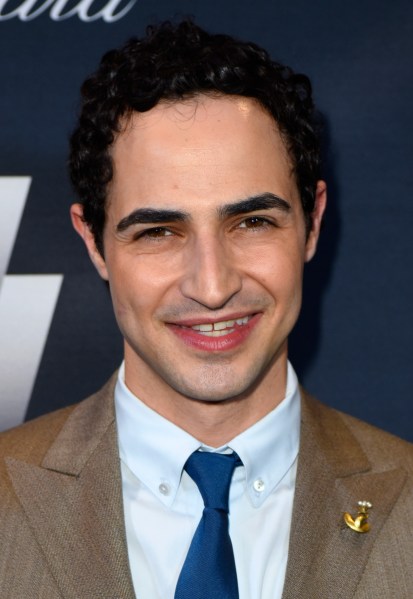 Delta Airlines just announced they will be partnering with Zac Posen on a new collection due on the other kind of runways in 2018.
"Through the partnership, Zac Posen will design a uniform collection for Delta's flight attendants and airport customer service agents." said Delta today. The airline also put out a statement from Mr. Posen, who said "I'm thrilled to partner with this classic American brand and look forward to creating a timeless, fashionable and functional new collection."
Mr.Posen joins a coterie of style-setting airline collaborations, though perhaps the most glamorous was Roy Halston's 1974 collection for Branff Airlines. Featuring Halston's signature soft satin jersey and cool, off-colors, the beige range pictured here oozes jet-set luxe.
In recent years, design duo KaufmanFranco slapped the American Airlines runways into shape with their prison-guard-ish charcoal grey collection, while British fashion mistress Vivienne Westwood designed Virgin Atlantic's fiery red ensembles. Virgin are famous for their glamorous, fun-loving crews so roaring red was an appropriate choice.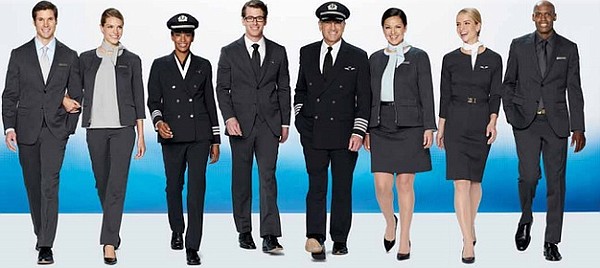 Collaborating with a celebrated national designer is an airline's way of patting their local industry on the back and ensuring their staff look up to date. Julien Macdonald's BA stewardess looks currently worn by the fleet feature retro-influenced hats and knee-length skirt suits. (pic below)
Previously, BA ladies wore billowy silk printed dresses and large, doughnut shaped hats designed by Paul Costelloe, so no doubt Mr. Macdonald's retro-glam was a welcome release. Other collaborations include Pucci for Quantas back in the 1970s and up to date designer Martin Grant for Quantas now. (pic below) Model Miranda Kerr modelled the debut collection for Mr. Grant, which featured slick macs and trilbies.