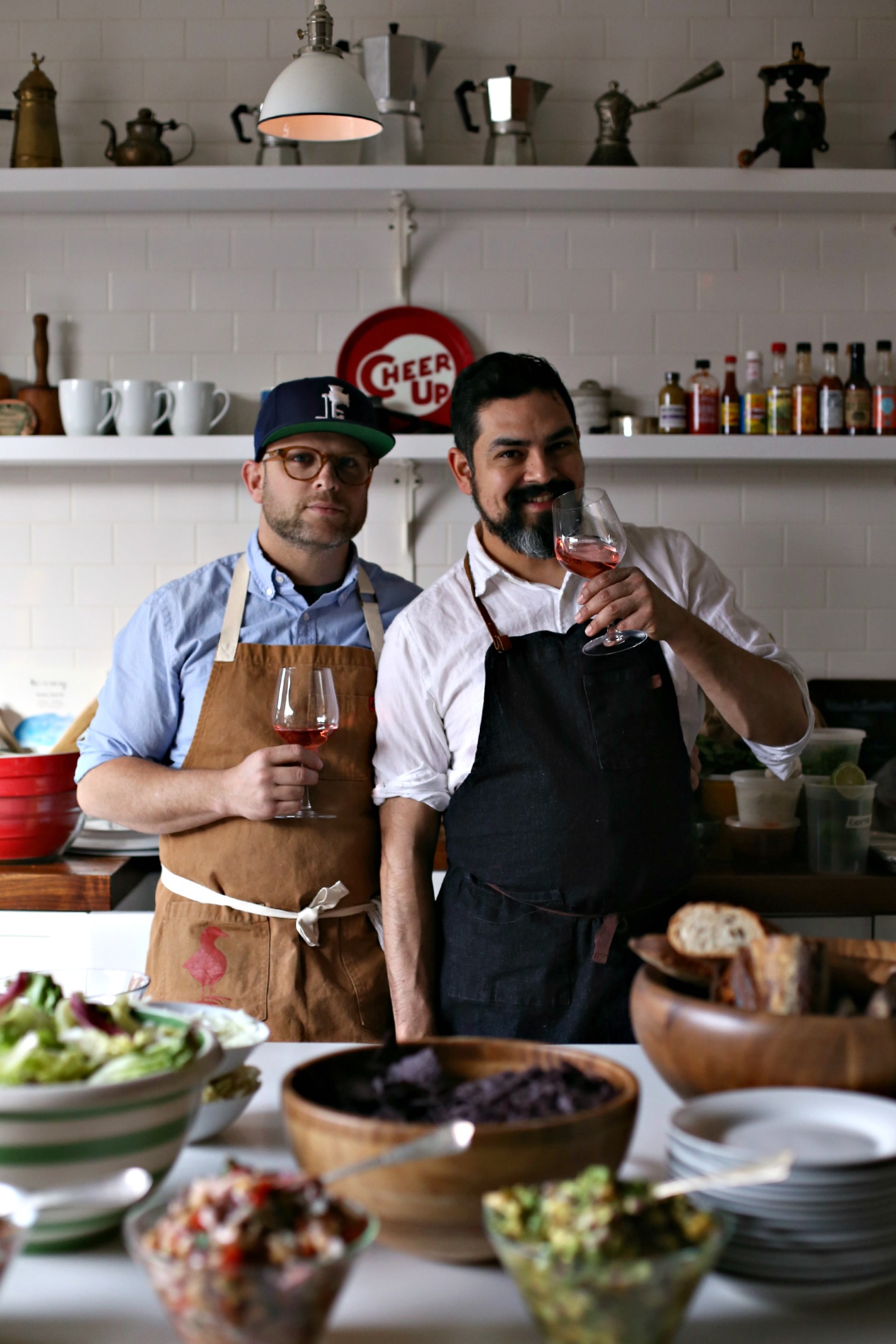 I was in Williamsburg and did the one thing New Yorkers fear most. I gave up my iPhone and Wi-Fi for 24 hours as a part of a digital detox. To jump ahead, it seemed  simple enough, I didn't think I had a problem. (That's what all addicts believe, right?) Well, it wasn't easy. But, we'll get to that.
The tech-free retreat was the brainchild of Jess Davis, the founder of Folk Rebellion. The lifestyle brand is driven by a mission to encourage people to become more mindful of the technology they use. Through an e-commerce store and a passionate online community, Folk Rebellion incites conversation about the effects of technology and inspires a device-dependent generation to unplug. She and her business partner, Rachel Greenstein, teamed up with Williamsburg bed-and-breakfast, Urban Cowboy, for the launch. Because what better place to do this than Brooklyn? After all, Ms. Davis lived in Carroll Gardens when she first moved to NYC, and currently resides in Fort Greene. Ms. Greenstein lives in Boerum Hill.
"Urban Cowboy B&B was the perfect setting for the launch of Folk Rebellion," said Ms. Davis. "The B&B and its founder, Lyon Porter, are all about human connection and slowing down to enjoy the moment and company you are in. They say, 'Arrive as strangers. Leave as friends.' No truer words could be said, especially when you can commiserate over being tech-less for 24 hours. Plus, we have found that Brooklynites tend to be a little ahead of the curve and were already 'getting' the need for the change we are trying to inspire."
I arrived at Urban Cowboy on Sunday afternoon. After introductions, I was given a real key to my room. Laid out on my bed was a notepad, pencils that read "take it easy," a disposable camera and an analog alarm clock set for 7 a.m. the next morning. (My phone wasn't going to be an option!) While it hadn't been taken away yet, I quickly snapped photos of the space. And, since I knew time with my phone would be limited, I had drafted a caption on the ride there. It read, "I hope to live to tell the story at the New York Observer." [Spoiler alert: I survived.]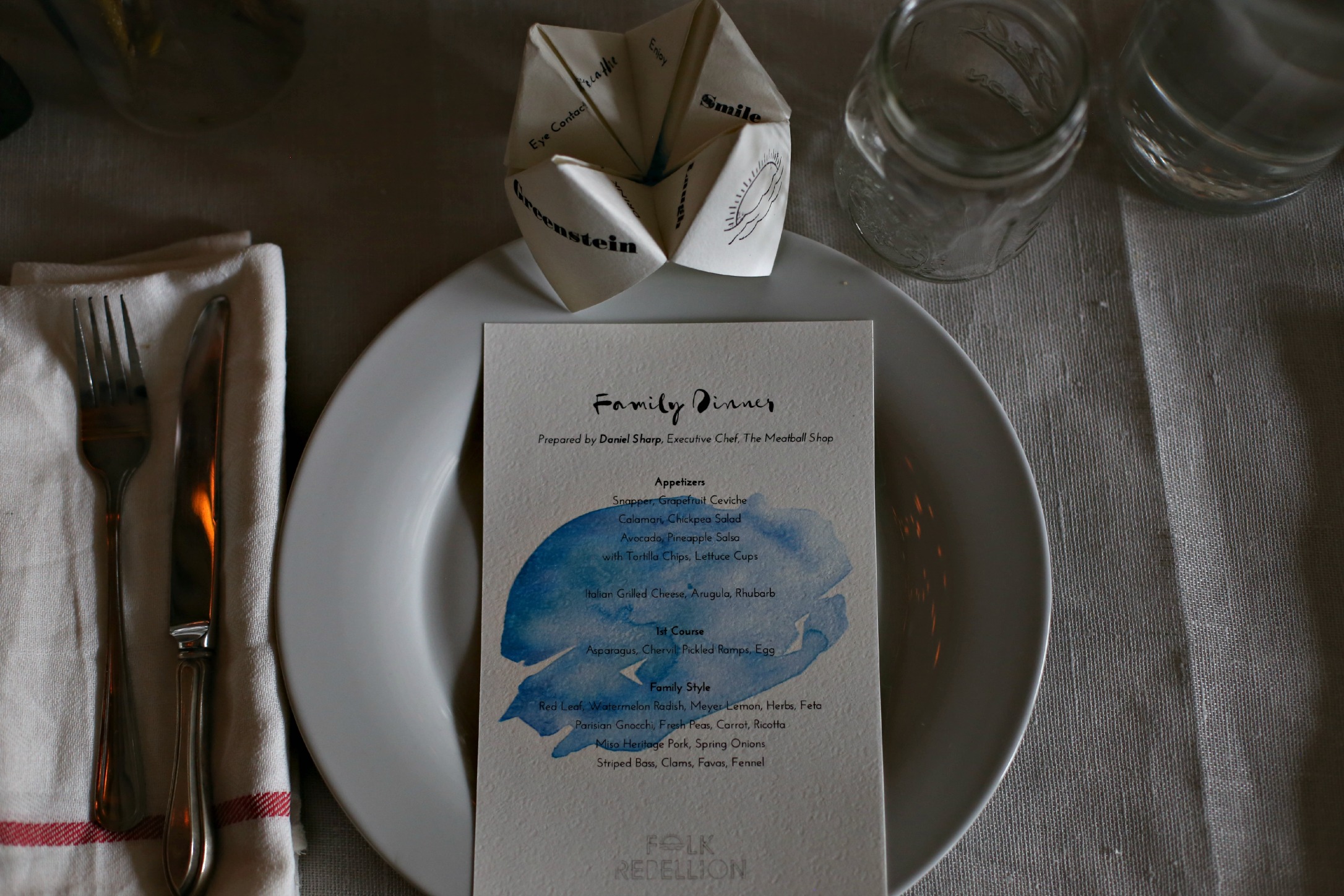 From downstairs came the aroma of The Meatball Shop Executive Chef and Co-Owner Chef Daniel Holzman and Food and Beverage Vice President Chef Daniel Sharp's dinner preparations. When you're in such good company with amazing food and drink who needs a phone, right? Wrong! The table setting, the appetizers and the colorful cocktails prepared by Ginger Warburton were the stuff of Instagram dreams. My fingers were so itchy to take snaps that I overdid it before my phone was confiscated. But as the phones were collected, my angst began to float away.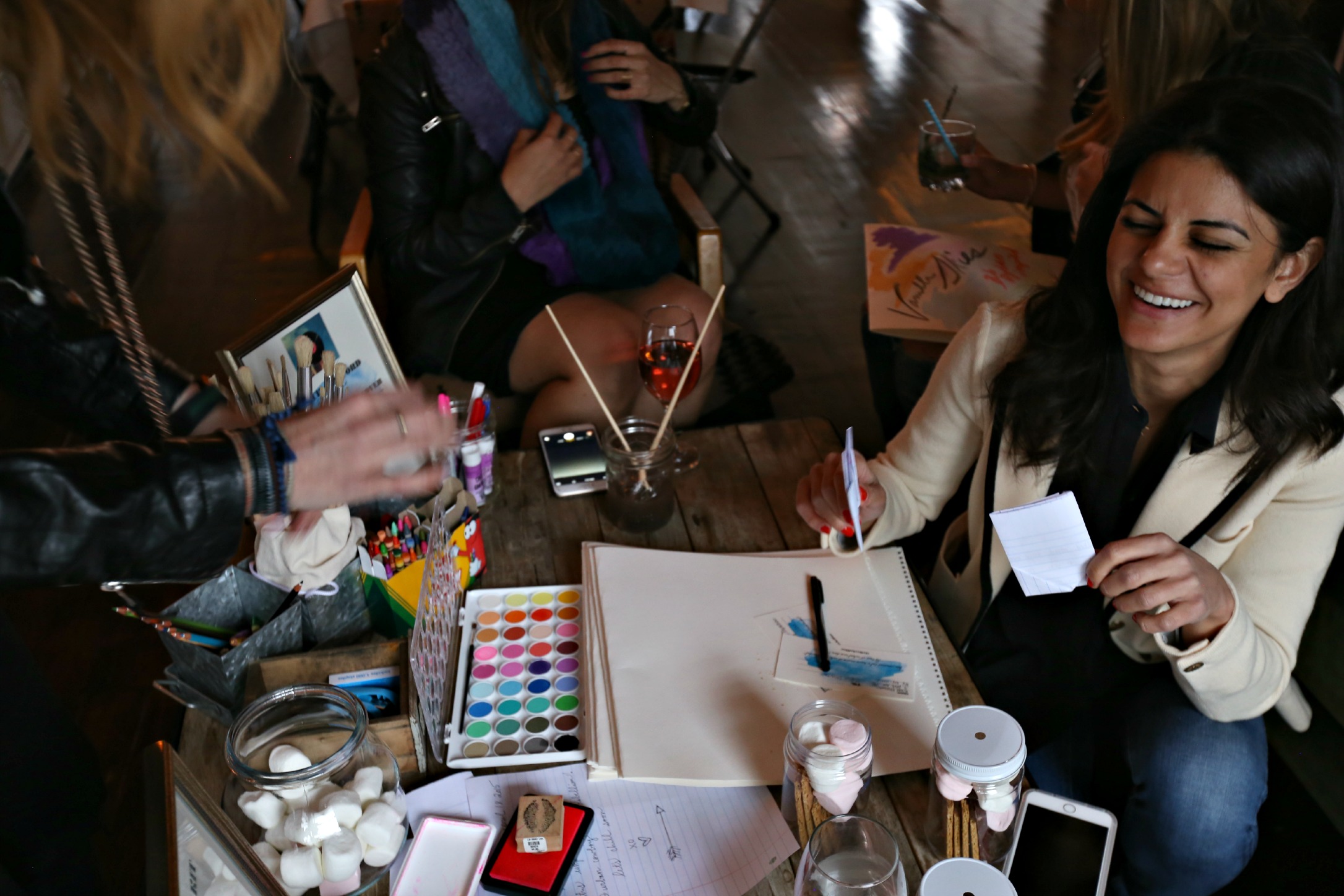 The rest of the evening was spent listening to records, making arts and crafts, enjoying a family-style meal, playing trivia (Google wasn't an option) and even a late-night dip in the hot tub. It was one of the best evenings I have experienced.
As I got ready to turn in for the night, I found myself searching the bedcover for something — my phone of course— part of my nightly routine was missing. And in the morning, despite having an actual alarm clock, I woke up several times to make sure I didn't oversleep. I learned a valuable lesson: My phone was engraved in my system. The retreat came to an end, following breakfast, yoga and meditation led by Elena Brower.
I left Urban Retreat with a big takeaway. I would try to not look at my phone first thing in the morning and the last thing at night. It's Ms. Davis' 9 a.m. to 9 p.m. rule. "Folk Rebellion is all about moderation and inspiring people to live in real life,"  said Ms. Davis. For me, this application is a work in progress.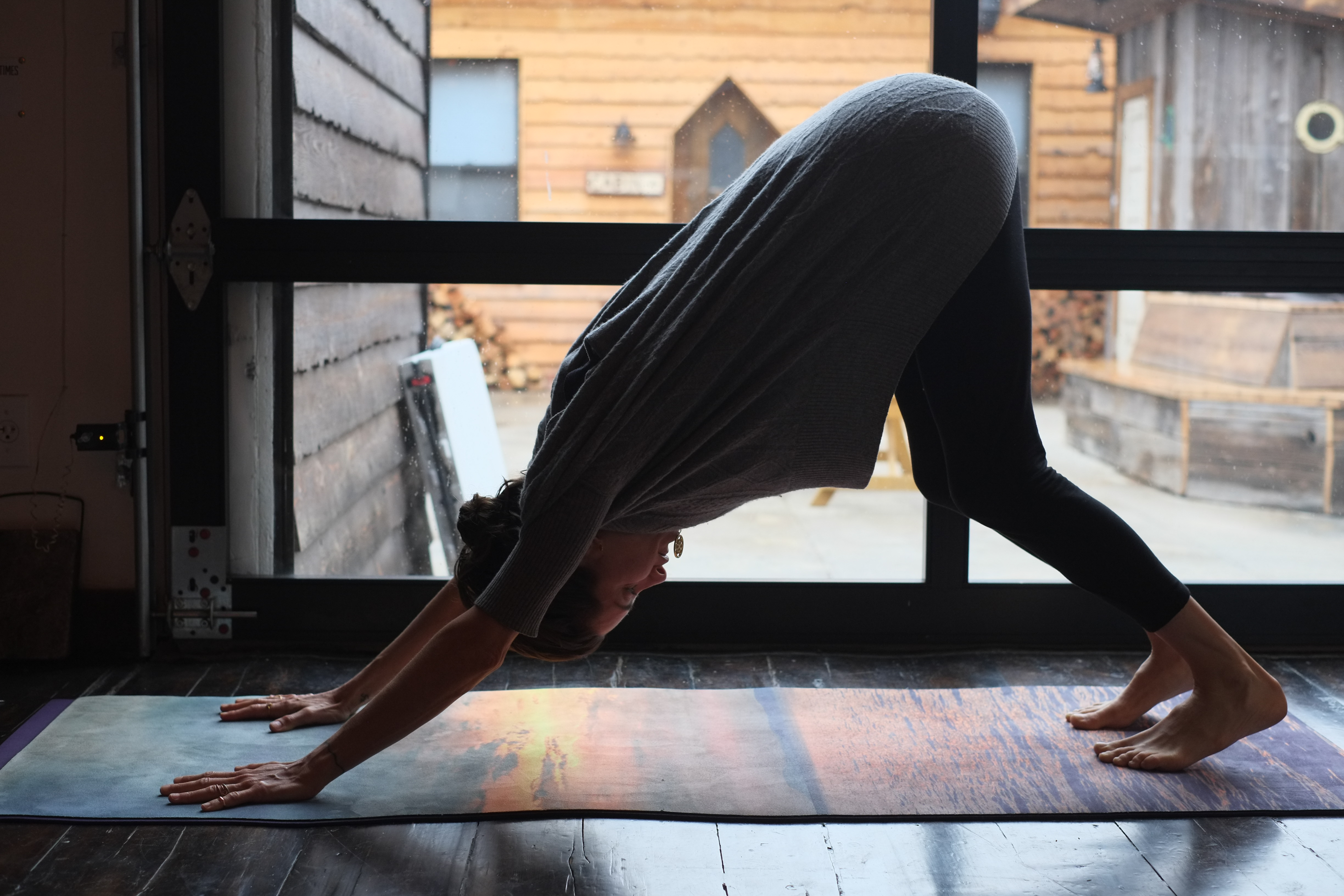 Ms. Davis and Ms. Greenstein are in the process of planning an overnight series for city dwellers that need a quick reboot, but may not have the time to travel or funds for a week away. "Think a night away in a tent, on a beach, up a mountain, all sans digital distractions," says Ms. Davis. They will be announcing summer-unplugged events soon at folkrebellion.com. In the future, for the more adventuresome folk, they will be hosting longer, and further away, expeditions. "There will be less 'sit and relax' and more 'see, feel, be,'" says Ms. Davis.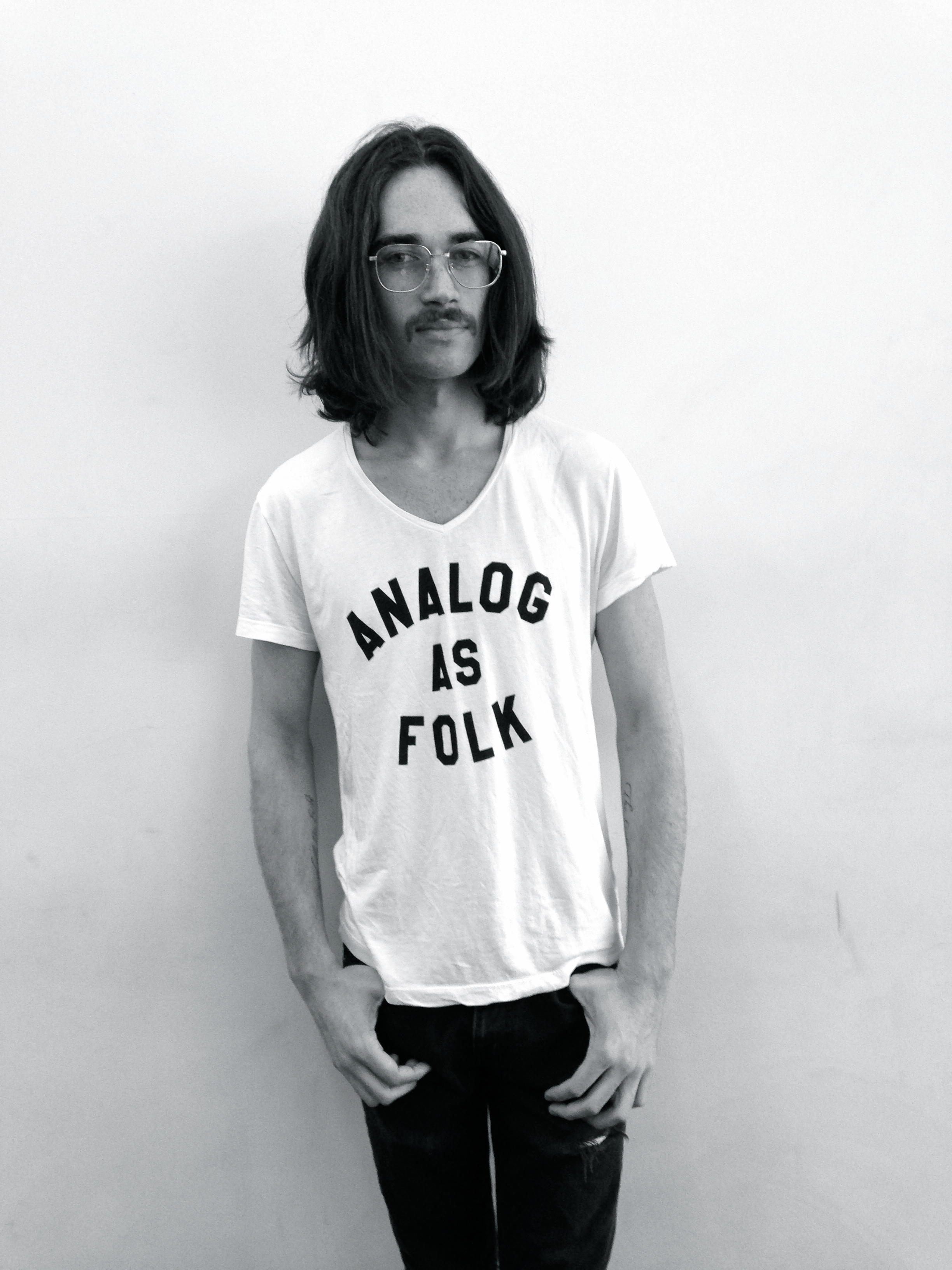 As far as another collaboration with Urban Cowboy, Ms. Davis says, "The overnight launch of Folk Rebellion with Urban Cowboy was such a hit that there is sure to be more in the works with the B&B in Brooklyn as well as their new location coming soon to Nashville."
I encourage giving the detox a go, and to borrow from Ms. Davis, "living in real life."