What if you had the opportunity to sit down with thirty of the world's most fascinating and accomplished leaders and have an intimate talk? What if these luminaries shared their unfiltered tales of navigating the rocky road to success then distilled the most essential advice and wisdom they have to offer? Over the course of five years, I managed to do exactly this, and Getting There: A Book of Mentors is the result. Here are 10 of the many highlights:
1) You can always tell someone to go to hell tomorrow.
This is a piece of advice Warren Buffett received from a friend about fifty years ago—but he reveals that it's one of the most useful things he's ever learned. The point is to refrain from spouting off in a moment of anger and saying something you might regret. He explains, "Just forget about it for a day. If you feel the same way tomorrow, tell them then. You haven't missed the opportunity."
2) Create your own opportunities—don't wait for them to be offered to you.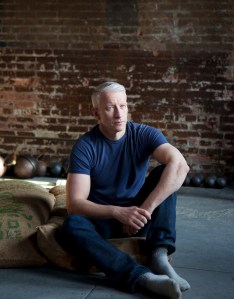 Unfortunately, opportunities rarely come served on a silver platter.
In his early 20s Anderson Cooper aspired to be a foreign news correspondent. He couldn't get an entry-level job at any of the major networks, so became a fact checker at Channel One, an agency that produces a youth-oriented news program for high schools. Cooper soon realized people tend to pigeonhole you in whatever role you happen to be in—and that sometimes you have to do something drastic to change people's perception of you. So Cooper's quit his job and went overseas to shoot stories by himself. He made the stories as interesting and dangerous as possible then offered them to Channel One for such a low price that it was hard for them to refuse. Cooper says, "I rarely asks people for advice or permission when I'm planning on doing something I feel strongly about. That only opens the plan up to be crapped on."
Check out the rest of Anderson Cooper's essay on Fast Company.
3) View failure as part of the process.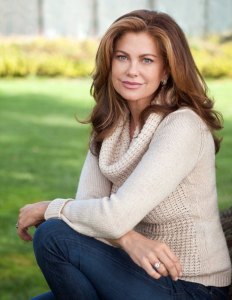 Many people allow the fear of failure to paralyze them. The subjects in Getting There uniformly warn against allowing this to occur.
Former Sports Illustrated swimsuit model, Kathy Ireland, failed for years at various startups (a skin care line, a beer company, several art projects). She was finally able to launch her own brand with, of all things, a line of socks. kathy ireland Worldwide is now a 2 billion dollar enterprise and brands over 15,000 products. Ireland reveals, "People frequently tell me about business ideas they started but then abandoned—often because they encountered rejection or someone in their lives didn't like the idea. I say, 'You stopped because of that? If you never fail, it means you are not trying hard enough!'"
4) Learn from your mistakes then move on.
Legendary lawyer David Boies says, "No matter what you do, there will be times when things go well and times when things go badly. The only thing for sure, in either scenario, is that things will change. When something good happens, I try to enjoy it. When something bad happens, I try to understand why it happened. But in either case, the next day I'm on to something else."
Remembering these words during tough times makes getting through them a lot easier!
5) Expect resistance to new ideas and approaches.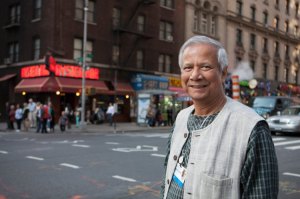 Muhammad Yunus wanted to start a bank that would lend to the uber poor. He was repeatedly told by "experts" that this idea was foolish and would never work. Yunus founded the Grameen Bank anyway, revolutionized lending in the developing world, and won a Nobel Peace Prize for it.
Yunus explains, that people often respond to something new and unusual in a negative way. He says, "There are many things that have been designed the wrong way. Don't think that other people know more than you or that everything has been done. If you observe something that bothers you, make your own plan to fix it. Your theory may be right and you can become the new expert. I made up my own rules of banking and they worked."
6) Keep a young idea secret from anyone who can't directly help it move forward.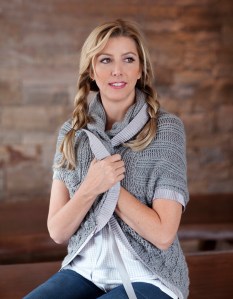 Sara Blakely, billionaire founder of the shapewear company Spanx, explains that because ideas are the most vulnerable the moment you have them, hearing discouraging remarks early on will likely take you off course. "You'll either end up deflated or spend your time defending your idea instead of going for it." When Blakely finally told friends and family that her entrepreneurial idea was basically footless pantyhose she was laughed at and heard things like, "Well, honey, if it's a good idea why haven't the big guys done it?" But by that point Blakely had been working on Spanx for over a year and was too invested to give up. She says, "I'm pretty positive that if I had told my friends and family about Spanx early on, I'd still be selling fax machines door to door."
7) The real risk lies in never taking a risk.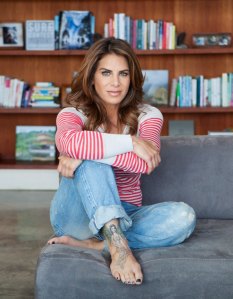 Fitness and Health expert Jillian Michaels explains, "No one likes to feel vulnerable, and I'm no exception, but the reality is that you can only know as much depth, happiness, and success in your life as you can know vulnerability. If you don't ask out a girl or a guy on a date, you won't get rejected, but you won't fall in love either. If you don't apply for the job, then you won't get the position you want. If you don't try to start your own business, then you'll never be the entrepreneur you always dreamed of being."
8) Don't underestimate the role of determination in success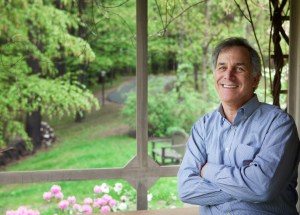 None of the 30 Getting There subjects would be where they are today without loads of perseverance. 
Gary Hirshberg, co-founder and CEO of the organic yogurt company Stonyfield Farm, sums this sentiment up well, "A superior product, a good business plan, creativity, and good instincts only get you on the game board. It all comes down to the moments when you either wave a white flag and give up or say, 'I am going to keep fighting.' The successful people are those who got back up after being knocked down, often repeatedly."
Stonyfield is now the world's largest organic yogurt company, but it didn't make a nickel for its first nine years.
9) Appreciate those who deserve to be appreciated
Michael Bloomberg says, "People want recognition and respect. When I walk into a building, I always make a point of shaking the hands of the security people at the door. If it wasn't for them, the rest of us wouldn't be able to conduct our business. They are just as important as the head of the company…It's important to recognize when credit is due and not be stingy about giving it."
This is, of course, excellent advice for work environments — but equally important to implement in personal relationships! 
10) Success unshared is failure.
John Paul DeJoria (co-founder of The Patrón Spirits Company and John Paul Mitchell Hair Systems) says, "If you've "made it" and don't help others out along the way— if you don't do something to make the planet a better place—you're not successful at all; you are a failure. But remember that you can't help everybody out. You have to focus and contribute in ways that you think are most beneficial."

                                                                                        All photos by: Gillian Zoe Segal