It's finally Memorial Day Weekend—the unofficial start of days at the beach, barbecues in the backyard, and, for many, fabulous weekend trips to the Hamptons.
For those who fancy escaping eastward this weekend to sip rosé at Wolffer Estate or simply relax in a caftan by the pool, here are five luxurious ways to to get to the Hamptons.
Blade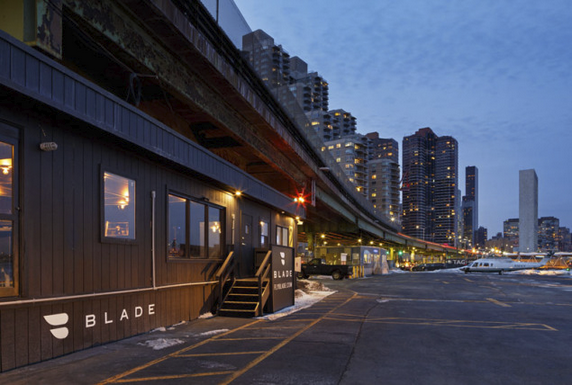 Launched Memorial Day Weekend of 2014, BLADE offers on-demand helicopter flights to the Hamptons, among a variety of other destinations. Is there anything more satisfying than escaping the Friday afternoon Hamptons-bound gridlock on the Long Island Expressway? Plus, there's the added benefit of getting to hang out in BLADE's gorgeous helipad terminal-turned-speakeasy tucked away under the FDR.
Gotham Air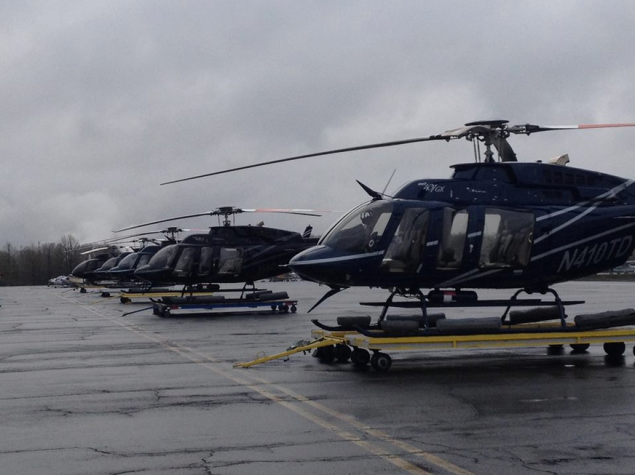 Gotham Air, yet another on-demand helicopter service, offers two ways of getting to the Hamptons. One option is to grab a seat on one of their scheduled flights departing at 4:30 and 6:30 p.m. every Thursday and Friday. Should those not fit your schedule, you can use Gotham Air's app to crowdsource your own flight; once the app locates at least three other users looking to buy seats, the helicopter will fly.
An added bonus of Gotham Air? The company just introduced a new fleet of Bell 407GX helicopters, operated by Helicopter Flight Services, which claim to "fly quiet"—sure to please the year-round Hamptons residents who've complained, in recent years, about the incessant noise of choppers.
GroundLink
This week, on-demand black car company GroundLink launched Hamptons Private Driver, a service designed to shuttle riders door-to-door from Manhattan to the Hamptons. Customers can choose between a three-person sedan ($249 each way to Southampton and $275 each way to Easthampton and Montauk) and a six-person SUV ($349 each way to Southampton and $375 each way to Easthampton and Montauk).
Fly the Whale
Want to fly, but not into helicopters? From April through October, Fly the Whale shuttles travelers between Manhattan and the Hamptons via sea plane—and the flight only takes 35 minutes.
JetGet
Launched this month, JetGet lets users book seats on Hamptons-bound private jets for prices starting at $499. The flights—some pre-scheduled, some available on-demand—leave from Teterboro and Westchester Airport, and go to East Hampton, West Hampton, and Montauk.