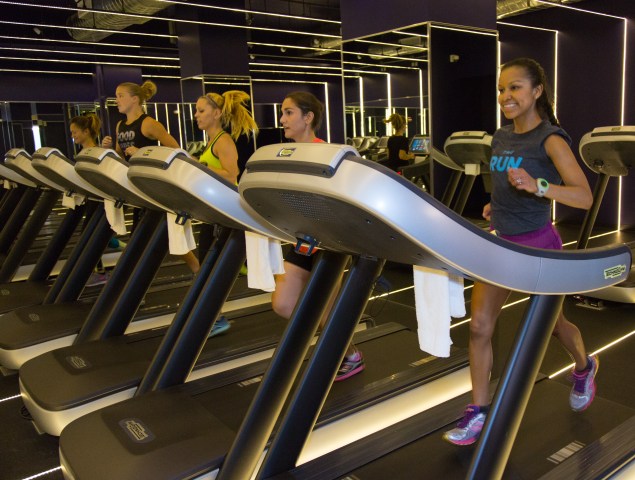 In an upscale Flatiron District fitness studio, around 20 exercisers sweated it out in a futuristic, dimly-lit room. With the club-like ambience, blaring pop music and enthusiastic, microphone-bedecked instructor bounding through the rows of participants, the class bore a striking similarity to SoulCycle, or one of the plenty of other high-end spinning studios springing up around the city. But instead of stationary bikes, the group was pounding away for 45 minutes on treadmills.
This was TheRUN, a boutique treadmill studio founded by New Zealand-born John Henwood, a former Olympic runner and prominent name in the New York running community. At $34 each, the classes take runners through heart-pumping, admittedly-exhausting interval training, as well as toning exercises like lunges and planks—all with the help of the treadmill. But between the music and the instructors' motivation, Mr. Henwood hopes his clients can forget they're working out.
Mr. Henwood is the first to admit TheRUN is inspired, at least partially, by SoulCycle. He was struck with the idea, in fact, after trying one of the elite cycling classes first-hand.
"Even me, as an Olympic runner, I was heading out of SoulCycle class thinking there's no way I could pedal that aggressively without the awesome instructor and the great music," he told the Observer in TheRUN's cleanly-designed lobby, bright in comparison to the intimidating treadmill room. "That's the experience I want to bring to TheRUN."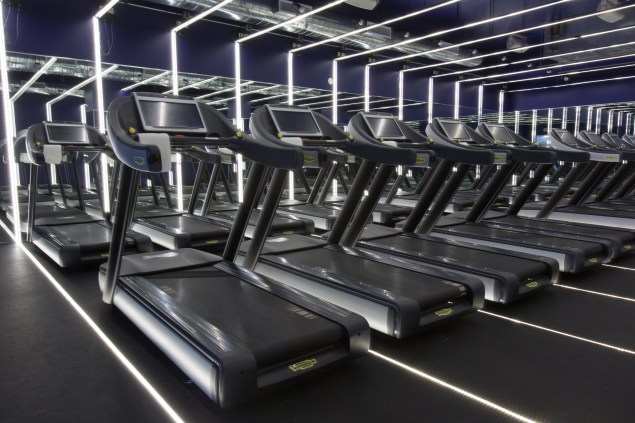 Though treadmill studios have hardly become ubiquitous in New York, TheRUN isn't the only studio of its kind. Another popular studio is the East Village's Mile High Run Club, which offers a variety of classes, each, also, for $34.
What sets his studio apart, Mr. Henwood said, are its high-tech Technogym treadmills. On some treadmills, runners have to manually adjust the belt's speed and incline using buttons or levers. At TheRun, as soon as each treadmill learns its runner's pace, the runner needn't touch a thing for the rest of the workout (the better to channel one's energies into the agony of an uphill sprint, we suppose). The pre-programmed workout is modeled off Mr. Henwood's own mental algorithm; as soon as he observes a runner's "5 out of 10" pace, "then I can go, 'Well, this should be your 10k pace, this is your 5k, this is your marathon," he explained.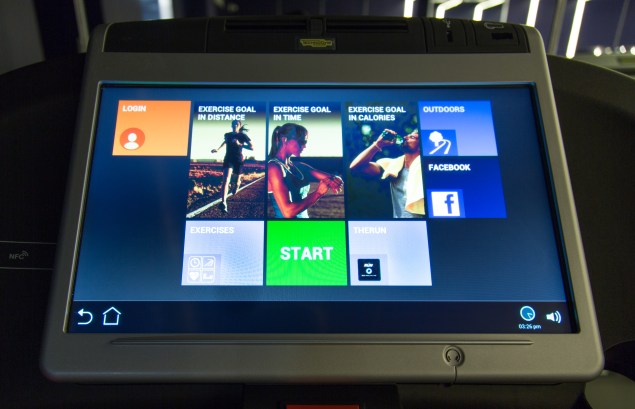 The Mile High experience isn't quite so technologically-advanced, he said.
"At Mile High, you're definitely going to use your hands," Mr. Henwood said. "It's a preference, really."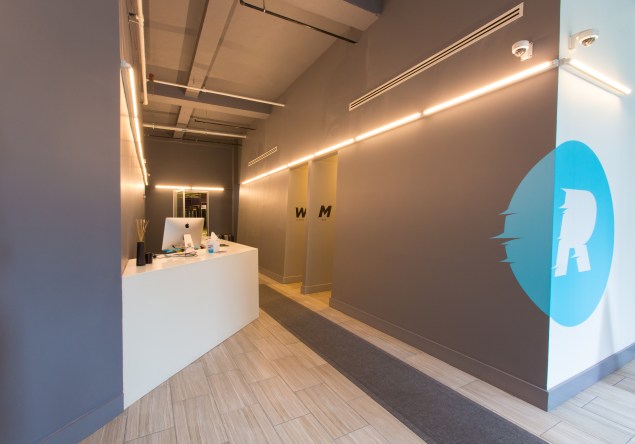 Running is known as a solitary sport, probably because it's difficult to find fellow runners who share your exact pace. That was one of the reasons Technogym was eager to collaborate with Mr. Henwood.
"You're creating that environment where everyone's having the same experience, regardless of who you are," Isabel Coscia, Technogym's V.P. of marketing in North America, told the Observer.
[Mr. Henwood] was able to really work on the speed and gradient that would pace somebody, regardless of who they are," she continued.
Since opening, Mr. Henwood said clients have been surprised by how hard the classes are. People aren't used to running intervals, he said; most treadmill users—be they training for an event or looking to lose a few pounds—only run for distance. "A lot of people think it's pretty tough," he admitted, though he noted that he's accumulated some repeat clients.
"I'm an Olympic runner," he said. "I'm going to make sure they get a good workout."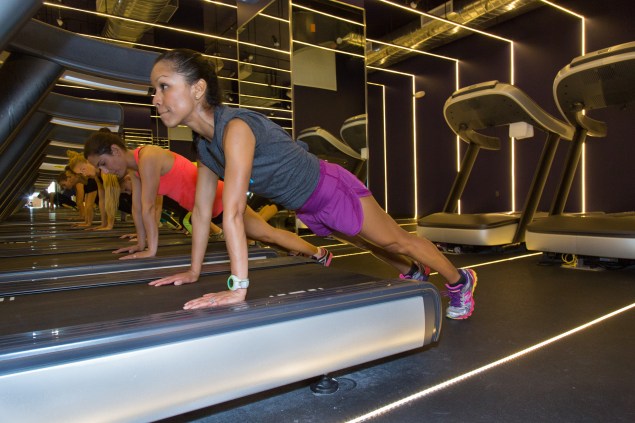 It's hard for Mr. Henwood to tell right now, but he could see group treadmill classes eventually becoming as popular in New York as boutique spinning studios.
"We obviously can't get as many treadmills in one room as you can bikes," he said, "but I think it could be really popular."