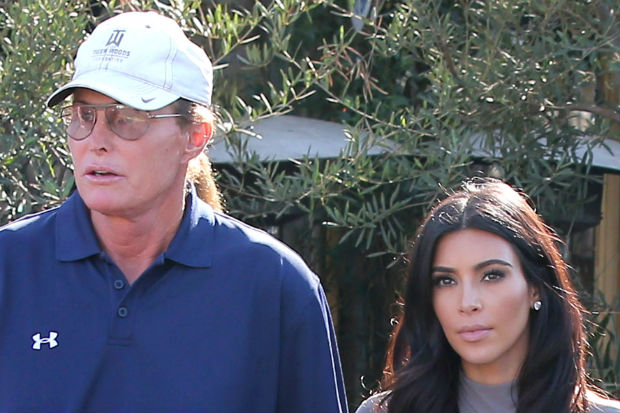 "It's going to be quite a ride." – Bruce Jenner
It has been quite a ride as of late for the Kardashian-Jenner clan. Ever since patriarch and gold medal Olympian Bruce Jenner's recent Diane Sawyer interview about his transition into a woman, the spotlight has certainly been on America's most talked about and social media savvy family.
Everyone has certainly been keeping up with the Kardashians and through the two-part special, "About Bruce," that aired on Sunday and Monday night, viewers got a glimpse into the journey of Jenner's transition and how his family has been dealing with that huge change.
There are many highlights of Part 1 of the double special with one of the first ones being Jenner discussing how his struggle with gender identity has been happening since he was young, but that this struggle that has led to his decision to transition is the "greatest calling in life."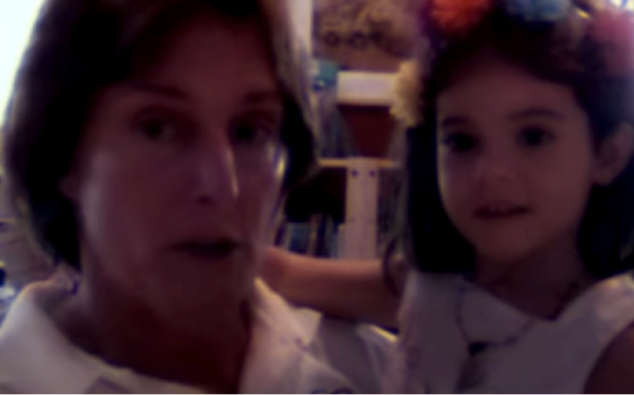 Kim Kardashian, Kendall Jenner and Kylie Jenner (with Kenny and Kylez getting very emotional) recall their initial instances with Bruce wanting to become a woman, which include finding makeup around the house and cross-dressing.
Khloe Kardashian, who had bought Bruce gifts including a pair of heels based on a pair that she owns, is angry at Bruce for telling the family that he had planned on transitioning in the spring, with Koko saying that it wasn't "fair" of Bruce to withheld that plan with the family. Though Khloe praises Bruce as a stepdad and matriarch and momager Kris Jenner reiterates that he treated her children like "his own."
Another—of the plethora of—emotional moments in the first part of the special was when Khloe and Kendall escape from the cameras and express their fears that Bruce will be "gone." Bruce comes over and puts his loving arms around them and reassures them that he's "not going anywhere." A truly candid and heart-wrenching moment that was a turning point in the episode.
Kris recalls how it was "love at first sight" with Bruce and that they were married within five months of meeting each other, but like Koko she is upset that Bruce wasn't entirely upfront about his decision to transition into a woman.
Emotions are still running high as the episode progresses with Kim upset that Kris cries every night over the entire situation and Kendall, like older sister Khloe, is mad that she and Kylie didn't know about the Diane Sawyer interview.
Kim discusses how husband, rapper and overall amazing human being Kanye West has helped her deal with everything. The conflict of dealing with all of the changes that come with Bruce's transition culminate in Khloe's angry outburst at Bruce during which Koko says that Bruce was dishonest and that her and the rest of the family were betrayed by him. Khloe's lynchpin in her argument is the fact that Bruce got a nose job and an upper lip lift—two surgical procedures that that are planned long in advance.
But all of the emotions, tears and feelings of betrayal and dishonesty that were the foundation of the episode go away—at least for a little bit—when Kourtney talks about Bruce's new style and Kim and Bruce discuss hairstyles, wigs and haircuts.
Bruce touchingly says at the end of the first part that his kids are his greatest accomplishment and that they've all grown up to be smart and successful.
Part 2 proved to be another emotional roller coaster as Kris was still surprised and taken aback by Bruce's transition and the family is still not certain how they'll react to meeting Bruce's female self, or "her," for the first time.
In a moment that echoes Part 1's lighthearted discussion of hair and wigs, the episode ends with Kim going through Bruce's closet and Bruce confessing that once stole one of Kim's very chic outfits.
As each family member of the Kardashian-Jenner clan expresses her excitement in seeing Bruce become who he really wants to become, you see that it'll certainly be quite a ride for the famous family. But as Kim once said on another episode of Keeping Up with the Kardashians, "No matter what happens, we are always here to support you." Bruce, they've got your back and the ride will be long and difficult at times, but it'll definitely be full of love.