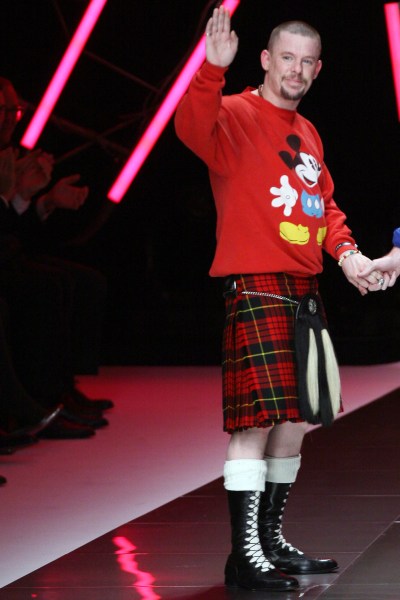 Start your weekend informed with a dispatch on the top fashion news of the moment… 
Monetizing fashion: The Bank of England is crowd sourcing to choose the face that will adorn the new £20 note and Alexander McQueen is in the running. Turns out that fashion is money after all… via Vogue UK
Not so Lucky: Following a rather tumultuous year, Lucky will become a quarterly mag. And they'll be doing so without editor-in-chief Eva Chen and Lucky Group president Gillian Gorman Round. via Adweek.
Fondly, Jane: Even Jane Fonda is a bit confused as to why she's become a fashion icon. Maybe it has something to do with that body? via W
Follow the leader: She might not be the thinnest or prettiest model out there, but Cara Delevingne leads the charge when it comes to social media. Needless to say, she's redefining what it means to be an influencer. via WSJ.
Present, past, and future: Andy Warhol's archived images of people wearing sunglasses have finally come to life, thanks to the brand Retrosuperfuture. They've released four statement-making styles that will definitely result in at least 15 minutes of social media fame. via Style.com
Mean, green, style machine: With their first annual Environmental Profit & Loss report, Kering unveiled some dirty news about the business of making clothes. via Quartz