LVMH has just announced the next big thing in fashion, by awarding the Portuguese duo behind Marques'Almeida with the LVMH Prize for Young Fashion Designers. Marta Marques and Paulo Almeida took home a 300,000 euro grant, in addition to a year of mentoring and resources from some of today's top fashion execs. Plus, they also got to hang out with Karl Lagerfeld, Natalie Portman, Marc Jacobs, and Phoebe Philo. If you're experiencing a bit of envy, with a tinge of #fomo, fear not, the whole day was captured on Instagram. Let's take a look at the day's activities…
Before the event started, there were plenty of selfies snapped, including one taken by Louis Vuitton's Nicolas Ghesquière. He captured his outfit and signature scruff from the backseat of his chauffeured car.
Also in the mood for a selfie? Marc Jacobs, who captured Céline's Phoebe Philo, Karl Lagerfeld, and Kenzo's Carol Lim all in the same frame.
Meanwhile, Virgil Abloh of Off-White did a little good luck dance outside the Fondation Louis Vuitton building before finding out that he (sadly) wasn't among the roster of winners.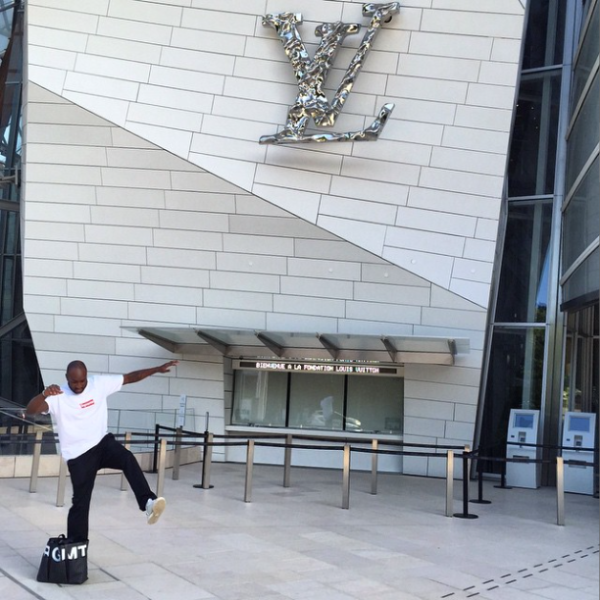 PR Consulting, the firm that handled publicity for the second annual award captured a power meeting between Bernard Arnault and a few of his top talents: Riccardo Tisci, Jacobs, Ghesquière, and Raf Simons. Oh, to be a fly on that wall…
Once the schmoozing and selfie taking was over, the judges took their seats to review the eight designers who were in the running, including Arthur Arbesser, Off-White's Virgil Abloh, Craig Green, Faustine Steinmetz, Marques'Almeida's Marta Marques and Paulo Almeida, Vetements' Demna Gvasalia, and Jacquemus' Simon Porte Jacquemus. The jury also got up close and personal with the designer's latest collections.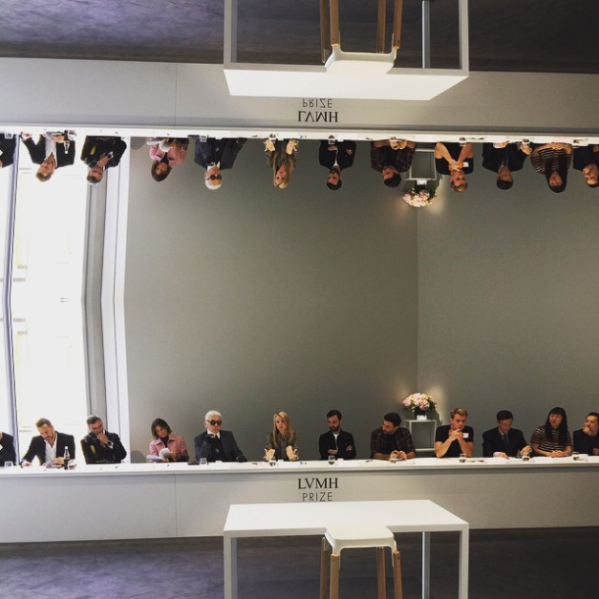 The panel was followed by one of the chicest working lunches ever, where the jury deliberated on who would be heading home as a victor.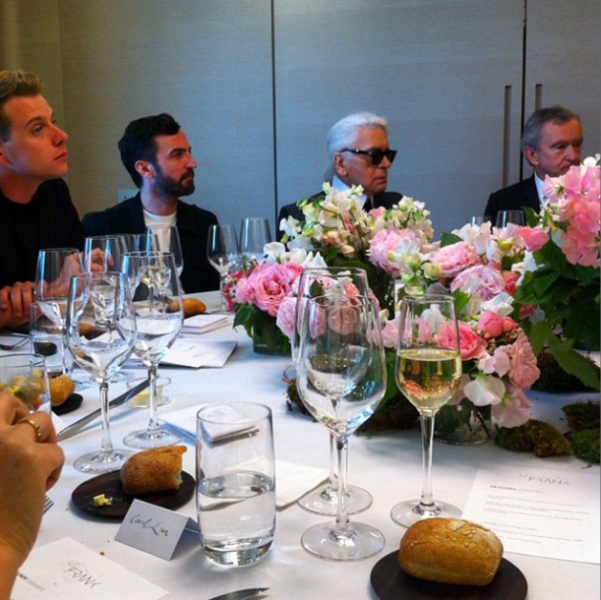 Then Natalie Portman made an appearance, to add some more star power to the event, and to deliver the jury's decision to the hopeful young designers.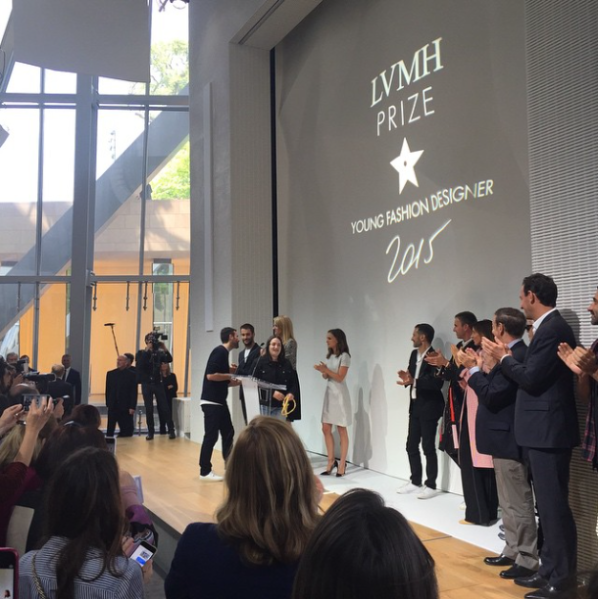 Who else had a really good day? Jacquemus, who was given a special prize of 150,000 euros which was accompanied by a year-long mentorship from LVMH.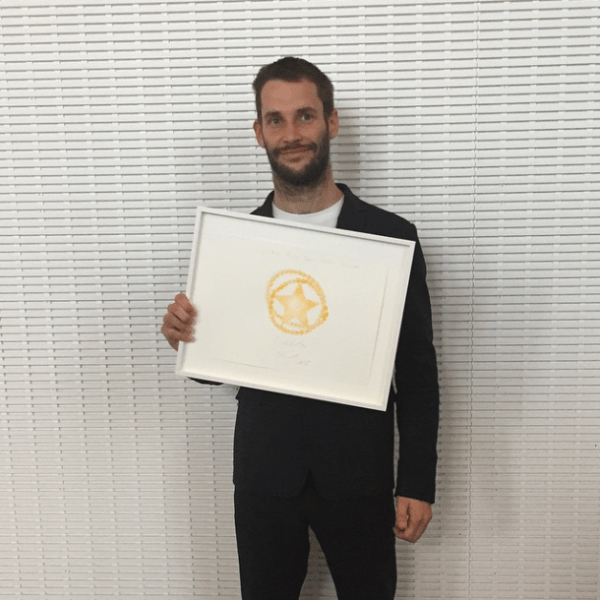 Once all was said and done, the coterie of starry judges and the three lucky winners posed for one last photo opp. Until next year…