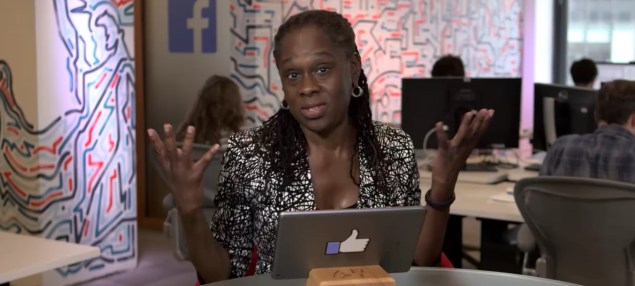 Are you still a lesbian?
That was one question lobbed at Mayor Bill de Blasio's wife, Chirlane McCray, during a Facebook question-and-answer session hosted by the website Mic.
Ms. McCray, who was taped taking questions from the public in advance of a live session next Tuesday, did not say "no."
Instead, the first lady visibly rolled her eyes and shook her head. She moved on to the next question.
Ms. McCray, a poet and activist, has been married to Mr. de Blasio for 21 years but once identified as a lesbian. In a 1979 magazine essay that was first unearthed by the Observer shortly before Mr. de Blasio ran for mayor, Ms. McCray described in detail her experiences as a lesbian.
The essay was frankly titled "I am a Lesbian."
"I survived the tears, the isolation and the feeling that something was terribly wrong with me for loving another woman" Ms. McCray wrote. "Coming to terms with my life as a lesbian has been easier for me than it has been for many. Since I don't look or dress like the typical bulldagger, I have a choice as to whether my sexual preference is known."
Mr. de Blasio met Ms. McCray a couple of decades later when they were both working in the David Dinkins administration. Never shy about expressing his love for his wife, Mr. de Blasio said he aggressively courted Ms. McCray before she returned his affections.
The couple would eventually have two children, Dante and Chiara, and Ms. McCray became one of Mr. de Blasio's top political advisers. Since becoming first lady, she has used her perch to advocate for mental health issues.
The typically shy Ms. McCray did have a sense of humor with some of the other Mic questions. When asked if the mayor calls her the "first lady" at home, Ms. McCray seemed to wink at the critics who accuse Mr. de Blasio of being too left-wing.
"No, we prefer to call each other 'comrade,' " she said.