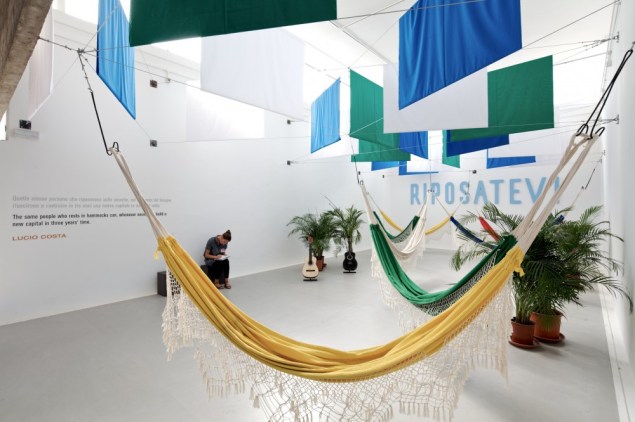 Nearly 90 countries were supposed to take part in the 56th Venice Biennale, but now the art world's most highly anticipated event will only feature 88. According to a report from The Art Newspaper, Kenya and Costa Rica have cancelled their plans to host country pavilions at the major international art exhibition.
The Kenyan government halted work at their pavilion on Wednesday after its "Creating Identities" exhibit, a co-production with China and Italy, was set to feature 14 Chinese artists but only one from each of the other hosting nations. The government became aware of the situation after a group of Kenyan artists created a Change.org petition calling for a Kenyan national pavilion by 2017.
"Due to multiple failures in our systems, local and international platforms where Kenyan Artists and our socio-creative infrastructure can gain capital have been poorly managed, misrepresented and outrightly appropriated," the petition states.
This is the second international headache for the Biennale. Last month, Costa Rica also cancelled its pavilion after curator Gregorio Rossi's plan to charge participating artists $5,600 each sparked outrage. Mr. Rossi is still planning to display Costa Rican works on the Palazzo Bollani during the Bienniale.
Ileana Ordoñez Chacon, commissioner of the Costa Rican pavilion, said in a letter to the Biennale that the country's withdrawal was due to "reasons beyond [our] control."
Spanish newspaper El Pais gave some clue as to what those "reasons" might be. According to the paper, the country had no official sponsor, so charging the artists was the only way to raise the $200,000 needed to rent the venue.
To add insult to injury, only four Costa Rican artists were to be displayed in the country's pavilion, and artists from other countries were also going to exhibit in Costa Rica's hall.
The Biennale said in a statement that it grants "full autonomy to the participating country, as a matter of consolidated practice."
The 2015 Venice Biennale, titled "All the World's Futures" is curated by Okwui Enwezor and runs from May 9 through November 22 in venues throughout the city. The exhibition, which has taken place every two years since 1895, specializes in contemporary art.