"We gave ourselves six months to start our company, then we ran out of our St. Mark's apartment and Bergdorf's ended up being the first account," reflects designer Jodie Snyder Morel. The sisters behind the accessories brand Dannijo, Danielle and Jodie Snyder Morel, began crafting jewelry with their father's medical tools as young girls. Today the pair accessorizes the necks, wrists and fingers of New York "It" girls from Beyoncé to Madonna to Rihanna. Ms. Morel hails from Jacksonville, Fla. but has spent the last 11 years in New York City, where she put down roots in downtown Manhattan with her husband and newborn daughter, Margaux.
Her two-bedroom apartment in Battery Park reflects the funky aesthetic of Dannijo, with eclectic art and flea market finds from London and Paris. She travels multiple times a year and also attends as many vintage art shows as possible, with Brimfield being her favorite. "I've always loved interiors and thought that was what I would do if I didn't do jewelry," said Ms. Morel, while inviting us into her home.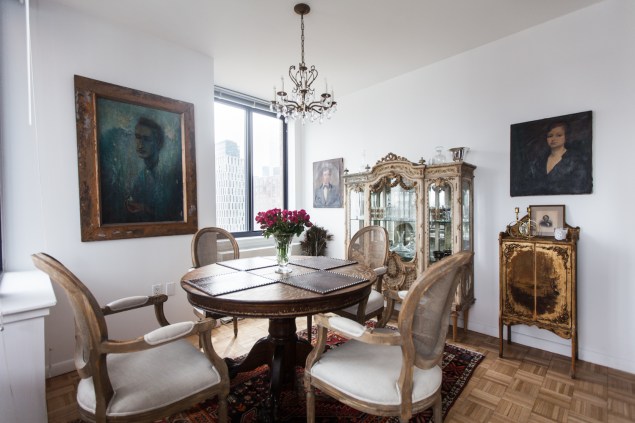 I know you love collecting vintage pieces. Can you tell me about a few of your favorites? I love the vintage painting in our dining room that I found at Brimfield. Also, my antique American flag, it's a great visual portrayal of when there were 13 colonies. I also collect Japanese indigo textiles. I have several draped on my leather chairs and sofa.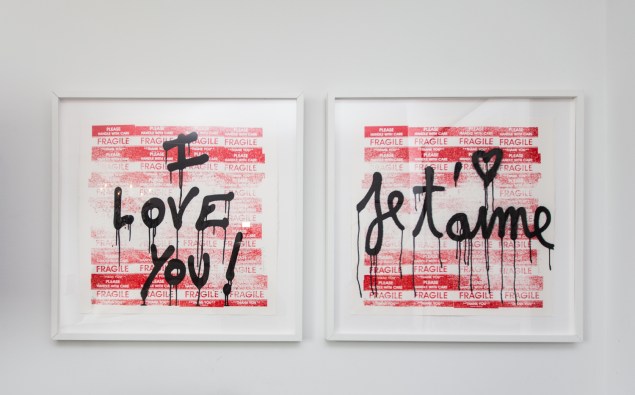 Every piece of your furniture has a story. What was your first piece and which is your favorite? The first piece of furniture I bought for myself was a blue credenza that I still have in my apartment. It's not my favorite, but it was the first nice piece I purchased in New York, so I've kept it ever since. We just finished decorating my daughter Margaux's room and my husband and I joke that we want to move into it. I love changing our space so I always like the newest addition best. I have a pair of je t'aime and I love you pieces by Mr. Brainwash in our room that are my current favorite. I also have three Marilyn Monroe photographs by Bert Stern that I love.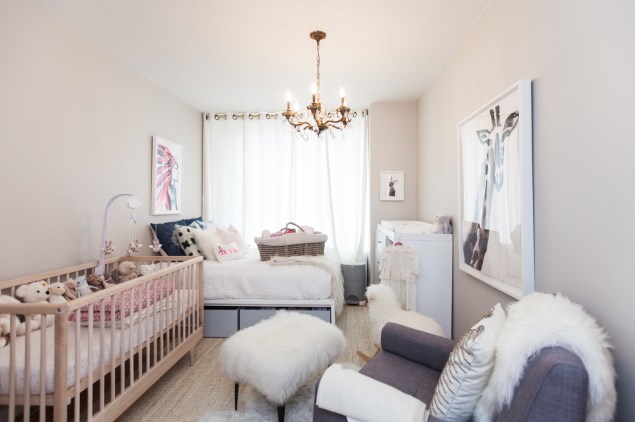 How did you approach designing your home as a designer? Did you have any help? I surround myself with art and books that inspire me. I buy what I love and then find room for it, which is a bit of a problem in New York since I don't have too much space. I'm always changing around things in our apartment. Noa Santos, from HomePolish, helped decorate my daughter's nursery but everything else I did on my own. I am trying to get better about getting rid of things. We currently have three storage units, but I never go back and take anything out once I put it in there.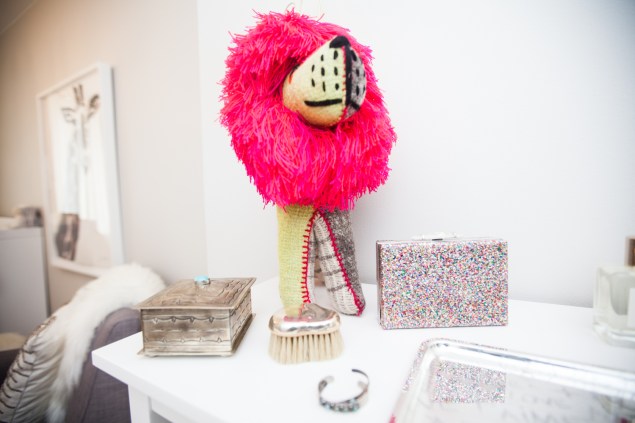 You just turned your second bedroom into a nursery. How did you approach that? We cleared everything out and Noa and I started fresh. We kept everything soft, with grey walls with lots of white and touches of pink. We have a large painting of a giraffe by Jenna Snyder Phillips, furniture from DucDuc, a raw crib from Kalon studios and lots of soft textures including sheepskin rugs and pillows.
What are your most cherished items in your home? I love the custom Love Cherie paintings by Curtis Kulig that hang above our bed. I gave these to my husband as a present, and we also used the pattern on our wedding invitations so they're very special to me.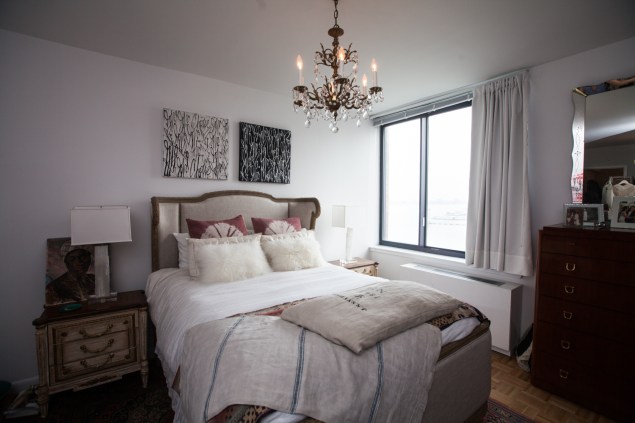 You travel often. What are the places you find yourself going back to and why? I adore the beach. We go to the south of France every summer and visit St. Barths, Miami and Los Angeles every year. I also ski in Jackson Hole, Telluride or France. The energy in London and Tokyo is something I thrive off of, but I also try to explore new places. There are so many more places on my list to visit so we try to go somewhere new at least once a year.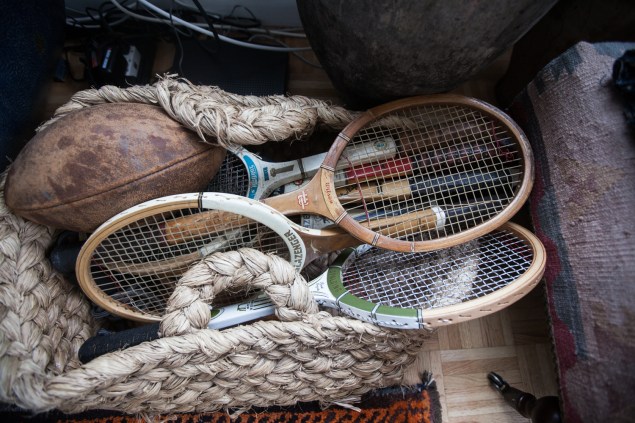 You have had a nonprofit L.W.A.L.A. (Live With a Lifelong Ambition) since 2008. How has that changed your life and what inspired it? My sister started L.W.A.L.A. in 2007 after a trip to Kenya. We designed a jewelry collection to help fundraise and raise awareness for the grassroots initiative. Our work with the nonprofit and Danielle's trip to Kenya served as a huge inspiration for the brand—both aesthetically and ideologically. Our iconic bib and our work with Indego Africa over the past four years stemmed from our early work with L.W.A.L.A.
What makes someone a New Yorker? People move here from everywhere and you either love it or you don't. So I think if you stay, you're pretty much a New Yorker.